Theme Park's Annual Halloween Celebration Is Bigger and Scarier in 2013
EUREKA, Mo. — Six Flags St. Louis' 2013 Fright Fest, gives guests more days and longer hours to scream over the park's new haunted attractions. Kicking off on Saturday, September 28, Fright Fest will run five weekends and feature the new haunted maze, Total Darkness, and the new hayride, Zombie Paintball Apocalypse. Fright Fest will also feature more freakishly frightening characters lurking about in their new areas throughout the park. It's Thrills by Day and Fright by Night at the World's Largest Halloween Party.
Thrills By Day
The daylight hours offer not-so-scary shows and attractions suitable for all fright thresholds.
Macabre Mansion — Visitors can learn the story of the Macabre family misfortune while touring the family home where story telling takes place throughout the day and treat bags are given out to guests 12 years of age and under.
Love At First Fright — A Fright Fest favorite, the Grand Witch is searching for the perfect brain for her beloved Frankie. The wicked cast of this live musical includes Wolfe, Riff, The Bride of Frankenstein and more.
Deadman's Party — Special effects and ghoulish dancing by our cast of creatures make this musical review to die for.
Trick or Trance Hypnosis — Direct from Las Vegas, Steve Daly returns to the Empire Theatre and invites volunteers to be hypnotized on stage in front of a live audience.
Hay Maze —This area features spooky twists and turns just for young ghouls and boys.
Fright By Night
Freaks Unleashed, the ceremonial arrival of our creatures at the St. Louis Train Station, signals that the hour of terror and chaos has come. As guests make their way through the park, they will encounter not only our haunted attractions but gruesome scare zones that some may not be brave enough to enter.
Total Darkness — New for 2013! This newest haunted house attacks ones sense of direction and sensitivity to sound…all surrounded by darkness. Guests attempt to make their way through this maze where doorways lead to nowhere and hallways seem unending, while their screams are lost in the maddening music. Unfortunately, guests will not be alone in the darkness.
Zombie Paintball Apocalypse — New for 2013! Riders take their place on wagons armed with special paintball guns that fire tracer rounds into the night. The mission: rid the woods of a band of rogue zombies that have taken over.
Blind Fury — This abandoned toy factory has been taken over by demented toys who taunt guests making their way through disorienting hallways filled with moving doors, vibrating walls, blinding lights and unnerving special effects.
The Slaughter House — One must make their way through the underground corn maze before entering through the body storage room where the real terror begins. Winding through these gruesome and disturbing rooms will become a game of survival.
Insanity Alley — Unsettling sights and chilling characters lurk behind every turn in this outdoor maze filled with chaos and fear. Surrounded by uncertainty, it is every man, or freak, for himself.
Holidead Express — New in 2013! Demons have escaped the underworld, using holiday magic as their window into our world. They have taken on the persona of an iconic symbol who had brought joy to all and twisted him into an evil mockery, marking the beginning of an eternal holiday of doom.
Freakout Circus — Will Rotten and his band of misfits return with three different shows each day that will make you squirm. Their hair-raising, spine-tingling feats include fire eating, sword swallowing, knife juggling and more.
Scare Zones — Throughout the night guests encounter bands of unsavory characters who have claimed an area of the park as their own. Travelers should take great caution when passing through these scare zones including Gnawlin's Hollow new for 2013, Sinister Clowns, Zombieville, Minions of the Scare-O-Jack and The Seven Deadly Sins.
ScreamerSky — New for 2013! During Fright Fest nights only, SkyScreamer will be going backward giving guests a frightful new twist on the view from 260 feet above the park.
Fright Fest takes place Saturday, September 28 through Sunday, October 27, beginning at 6:00 p.m. on Fridays and 12 p.m. on Saturdays and Sundays. Closing times and Fright Fest product may vary by day and weather conditions. Guests purchasing a 2014 Season Pass can enjoy next season and attend this year's Fright Fest too. When guests purchase and process four or more Season Passes by October 27, they will receive a free upgrade to a "Gold Season Pass" which includes Free season parking pass for each pass, early entry into the park and an additional "bring a friend" ticket. A Season Pass offers the best value with unlimited visits to the theme park and water park, a coupon book featuring special offers and admission to all Six Flags theme parks.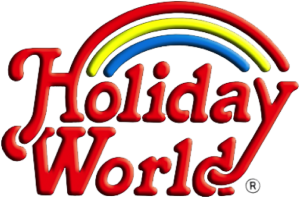 SANTA CLAUS, Indiana — The four holiday-themed sections at Holiday World will present a single theme on Saturdays and Sundays as the park presents this year's Happy Halloween, starting weekends on September 21.
"Holiday World is all about family fun and making memories — even during the Halloween season," says park president Matt Eckert. "We're not about horror — we joke that the only screams will be on our roller coasters. Starting this weekend, we'll have hay rides, corn mazes, Halloween-themed shows, special activities for children, and more."
In addition to most of Holiday World's rides, the event will include:
New: Mummy's Treasure Maze – a themed maze with a hieroglyphic challenge
New: Gourdon's Tales from the Patch animatronic-pumpkin show
Holidog's 3D Halloween Adventure – a non-haunted house with colorful 3D features
Huge corn maze – hayrides to a huge corn maze (plus a junior maze for smaller children)
Graveyard Smash – today's hits, spookified by zombie singers and dancers
Halloween Magic Show
Kitty Claws' Dance Party
Halloween Laser Light Show on Saturdays
Children's Halloween activities
Visitors to the park are welcome to wear their family-friendly Halloween costumes (no masks, please).

SANTA CLARA, Calif. — Halloween Haunt at California's Great America will begin frightening and scaring guests Sept. 27 on Fridays, Saturdays and Sundays and keep the evil running until Oct. 27. Scare times run from 7 p.m.-Midnight on each eerie evening.
Halloween Haunt's sixth horrifying season will debut two new sinister mazes, raising the frightful walks of terror count to eight. Dia de los Muertos lures victims into the forbidden jungle of El Chupacabra – where blood rains from the sky. La Llorona, the Weeping Woman, delivers horrifying screams as creatures of the night crawl from their crypts. In the bloody halls of Zombie High, students experience a horrific homecoming with demonic hellions roaming about.
Great America's six returning haunted mazes include: Slaughterhouse Annihilation, CarnEvil, Werewolf Canyon, CornStalkers, Madame Marie's Massacre Manor and Toy Factory.
"Halloween Haunt is the Bay Area's premier fright event," said California's Great America Vice President and General Manager Raul Rehnborg. "Haunt provides terrifying mazes and in-your-face experiences, mixed with the added fun of all our thrill rides. Halloween Haunt at California's Great America is the perfect place to confront your fears."
Also new for 2013 is Fun House Express in the Action Theater, a haunted attraction featuring a hilarious and wild underground ride filled with clowns, chaos and surprises.
Three exhilarating Scare Zones return for 2013 to keep guests on edge throughout the night. In Dead Man's Cove – dastardly dead pirates pursue your souls, while The Gauntlet area features tortured spirits lurking in the fog. Underworld Alley is a forgotten graveyard where the undead awake to wreak havoc.
Halloween Haunt's five Live Shows bring additional frights, shrills and campiness to Great America. New for 2013, Blades of Horror transports screen images to life and guest can only hope to depart safely in Halloween Haunt's inaugural ice show.
The Halloween Haunt experience begins each evening with the Overlord unleashing his fury from atop Carousel Columbia.
Tickets can be found online at www.cagreatamerica.com/haunt with free admission for 2013 and 2014 Gold Pass holders. Students can receive up to $17 off the regular admission price by showing their valid student ID. Halloween Haunt is intended for guests 13 and older.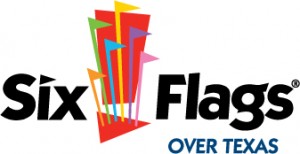 ARLINGTON, Texas — This Halloween season at Six Flags Over Texas promises to have more haunted houses and scare zones than ever before, and the fun begins even earlier this year! The popular theme park transforms to a "scream park" beginning September 21, during Fright Fest, the largest Halloween festival in North Texas. The event runs weekends through the month of October.
By day, the park offers Halloween-themed shows and treats for younger guests and families. Then by sun's set the ghastly ghouls, goblins and zombies emerge and the hunting and haunting begins throughout the park's midways. Among the nighttime attractions are the park's six bone-chilling haunted houses, including two new ones — Total Darkness and The Zombie Factory.
Total Darkness: Everyone is afraid of what may go bump in the night. Now, those fears come to life as guests travel through a nearly 2,000 square foot maze in total darkness. Relying solely on instincts and the leader of the group, what appears to be a simple trek turns in to a spine-tingling journey of fear.
The Zombie Factory: The myth of the zombie apocalypse is now a reality in this futuristic haunted house. Healthy humans get turned into neurotic creatures feeding on the living in this test station haunt. Beware of help from the doctor because a prescription from him could turn life into a cataclysmic nightmare.
This year's Fright Fest event also features three new scare zones that are free to the public:
Texas Scare-a-tory: The once feared, murderous desperados of the lawless west were unceremoniously sent to their final resting place in Boot Hill. Legend has it they are now roaming the streets searching for their next showdown.
Voodoo Swamp: The original zombie myth came to life in the swamps and bayous of New Orleans decades ago and they consisted of the voodoo witch doctors and priestess' of mystic cults. Now they are calling the Caddo Lake Barge area their new home. Cursed are those that enter the Voodoo Swamp!
The Lost Hollows: Amongst the temple ruins of "The Lost Hollows" roam the spirits of an ancient forgotten civilization. To protect it from intruders the jungle comes alive to defend its secrets from all those who seek to defile its legacy.
Guests can also take in some of the best seasonal themed performances in North Texas as Six Flags performers showcase devilish levels of ghoulish entertainment.
Welcome to Arania's Nightmare (The David Blackburn Southern Palace): This classic Six Flags Over Texas show is back as Arania, the Black Widow Bride, is on a manhunt for husband number 14. It seems the other 13 have all met with mysterious ends. This comical search takes place on the evening of the reading of the will of husband number 13, as Arania's best friend, seer, psychic, and long-time bridesmaid conjure up likely candidates for Madame Arania. Throw in Arania's lovesick lawyer, her man servant, a cast of goons, goblins, ghoulettes, and a little something from the laboratory, and a hauntingly good time is had by all.
HOWL (Majestic Theatre): MTV has nothing on the Howl-o-ween Top 10 Countdown. Jaxx, Gash, Vixen, Lotus, Scarlet, and Ransom perform music by Lady Gaga, Aerosmith, Run DMC, Styx, Kelly Clarkson, Kiss, Skillet, and many more. Fright Fest never rocked like this.
WBAT Fright Time Radio Remote (Silver Star Carousel Stage): Be sure to drop in on the crew of 1313 WBAT Fright Time Radio as they cook up some of the most rockin' Halloween tunes and give away spooky prizes, including free Fright Passes! Your ghoulish gang of hosts keeps the thrills going all day with creepy trivia contests and shocking games that will make guests scream for more. At WBAT, there's always thrills by day, and fright by night.
Dr. Fright's Final Freak Out (Silver Star Carousel Stage): There's a party going on at the Star Mall Fear Factory, as all your neighborhood ghouls, zombies, and goblins bring Dr. Fright to life every evening at park closing. Once materialized, Dr. Fright gets the house a-rockin' with a closing spectacular featuring music from the Disco Divas and Funk Bands of the 80's. Top this off with special effects and a cast of zombies and everyone is sure to be dancing in the streets this Fright Fest.
Dead Man's Party Presents Zombie A-ROCK-ALYPSE (Silver Star Carousel Stage and Majestic Theatre Stage):
Six Flags zombies and ghouls gather in a frightfully entertaining spooktacular musical and dance to the beat of their own demented drum.
There are plenty of kid-friendly activities to be found, too, including a costume contest, karaoke, and a trick-or-treat trail featuring Bugs Bunny and all of his friends. Fun can be found at every corner, no matter the age of the ghoul or goblin, this season at Six Flags Over Texas beginning Friday, September 21, through Sunday, October 29. This year, Fright Fest is bigger and scarier than ever! Park hours will vary; please visit sixflags.com for more information.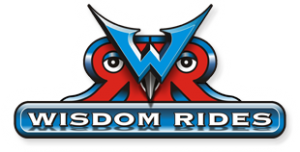 MERINO, Colo. — Wisdom Rides was forced to evacuate its manufacturing facility amid the deadly flooding in Colorado. Wisdom reports that all employees are safe, and several are volunteer firefighters that are busy helping others in the community.
It appears that the manufacturing facility may be spared, but the flooding has made getting to the factory treacherous, so the employees have been advised to stay home and provide assistance wherever they can.
The water is moving so fast that the measuring tools are not able to accurately estimate how high the floodwaters will get, but authorities believe the rivers in Sterling, 13 miles north, have already crested.
If the factory is spared, it will still take a few days to get the employees back to work and the shop operational as many will need time to take care of their families and property.
In the meantime, customers needing parts or information during the shop closure can contact Carol Silvey or Vic Wisdom.

Carol Silvey
email: csilvey1@hotmail.com
cell phone: 970-522-3279

Vic Wisdom
email: vwisdom@kci.net
cell phone: 970-580-2483

Customers are asked not to contact Jared, Julian or Chad, as they are firefighters and are very busy helping the community evacuate.
SEASIDE HEIGHTS, N.J. — A fire that reportedly started at the Kohr Brothers custard shop at 1800 Boardwalk on the FunTown Amusement Pier around 2:15 p.m. quickly reached five alarms before jumping to six alarms shortly before 4 p.m. The massive blaze has engulfed a number of buildings and is spreading into neighboring Seaside Heights.
The flames are destroying sections of the pier that had just been replaced following the devastation left by Superstorm Sandy. Heavy winds are fanning the flames making it difficult for firefighters to get the blaze under control. Embers from the fire had blown as far as four blocks away.
Fire crews from Monmouth and Atlantic counties have been called in for assistance and Seaside Heights Police Chief Thomas Boyd said a section of boardwalk was being removed to create a fire line to keep the blaze from spreading.
Officials in Ocean County are imploring the public to stay away from the scene of the fire as traffic congestion from onlookers is impeding emergency response vehicles from reaching the area.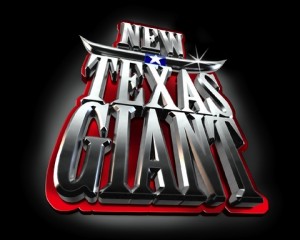 ARLINGTON, Texas — Six Flags Over Texas announced that it plans to re-open the Texas Giant roller coaster this weekend following the addition of new safety measures for the ride including a modified restraint bar pad and the addition of seat belts.
Six Flags has completed the investigation of the recent accident involving the Texas Giant roller coaster, with the ride train manufacturer, internal engineers and external experts ruling out any mechanical failure of the ride. Due to litigation, the company is not releasing any further information about the outcome of the investigation.
"We are heartbroken and will forever feel the pain and sadness of this tragic accident. Our sincerest condolences go out to the family and friends of Ms. Esparza," said Steve Martindale, park president of Six Flags Over Texas. "The safety of our guests and employees is our company's absolute highest priority and we try to take every reasonable precaution to eliminate the risk of accidents."
The Texas Giant has undergone extensive testing and has received approval from the state of Texas, Department of Insurance, to resume operation.
"The Texas Giant is one of my favorite rides in the park," added Martindale. "My staff, family and I are pleased to be among the first riders as we prepare to re-open the Texas Giant for our guests."
Six Flags has successfully operated regional theme parks for 52 years and takes great pride in the quality of its safety record, ride maintenance and employee training, safely delivering approximately 200 million rides each year. According to data gathered by the International Association of Amusement Parks and Attractions, the industry safely provides approximately 1.7 billion rides annually in the United States and the likelihood of a person being seriously injured on a permanently-located amusement park ride is extremely remote.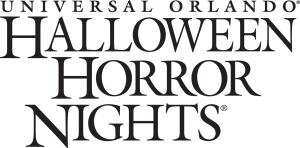 UNIVERSAL CITY, Calif., — A deadly evening of paranormal activity awaits "Halloween Horror Nights" guests in Universal Studios Hollywood's exclusive "VIP Experience: The Insidious Experiment," inspired by the "Insidious" horror film franchise. Guests will scare in style as they venture to restricted locations on the historic Universal backlot, scream though all six mazes with limitless front of line privileges, and enjoy a last supper at the exclusive VIP Horror Lounge.
"Halloween Horror Nights" begins on Friday, September 20 and continues on 21 select nights through Saturday, November 2. Tickets for the "VIP Experience: The Insidious Experiment" are available for purchase at HalloweenHorrorNights.com/hollywood. Space is limited; tickets will sell out.
"The backlot at Universal Studios has a long and infamous 'ghost story' dating back to the silent film era," said John Murdy, Creative Director, "Halloween Horror Nights." "Guests of this year's 'VIP Experience: The Insidious Experiment' will have an opportunity to join an active paranormal investigation led by Spectral Sightings, the paranormal investigating team from the 'Insidious' films. Guests will be warned early on that it's not a safe time to join them, but that's when the real fun begins."
This year, the contemporary urban city streets, towering skyscrapers, brick-faced facades and industrial exteriors that make up Universal Studios' world-famous production facilities will serve as a backdrop location for "Halloween Horror Nights" as Universal Studios Hollywood creates elaborate maze settings from iconic movie sets and soundstages never before used for this popular event.
Other haunted attractions will include "Evil Dead: Book of the Dead," based on Sony Pictures Home Entertainment's chilling remake of the cult classic; "Black Sabbath: 13 3D," inspired by the darkest lyrics from the legendary rock band's 43-year history of Heavy Metal music, and "Insidious: Into the Further" based on the disturbing "Insidious" film franchise that explores the darkest corners of the paranormal experience.
A new reign of terror in new scare zones based on Universal Pictures' blockbuster movie "The Purge" and Universal Studios Home Entertainment's upcoming Blu-ray release of "Curse of Chucky," will also come to life to terrify "Halloween Horror Nights" guests.
The highly-entertaining and edgy "Bill & Ted's Excellent Halloween Adventure" returns in an all-new production, adding to the already dynamic "Halloween Horror Nights" event, while such theme park favorites remain open throughout the event: "Transformers: The Ride -3D," "Jurassic Park In the Dark," "The Simpsons Ride" and "Revenge of the Mummy – The Ride."
Maze announcement videos are available on Halloween Horror Nights' YouTube Channel. Updates on "Halloween Horror Nights" are available online at Halloween Horror Nights, on Facebook at: "Halloween Horror Nights – Hollywood," on Instagram at @HorrorNights and Twitter at @HorrorNights as Creative Director John Murdy reveals a running chronicle of exclusive information. Join the conversation using #UniversalHHN.
Event dates for "Halloween Horror Nights" are September 20, 21, 27 and 28, October 4, 5, 6, 11, 12, 13, 17, 18, 19, 20, 24, 25, 26, 27 and 31 and November 1 and 2.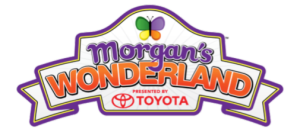 SAN ANTONIO — Representatives from cities across the nation and around the world interested in building ultra-accessible theme parks like Morgan's Wonderland will attend a day-and-a-half, how-to symposium here Friday and Saturday, Sept. 13 and 14.
"Since the opening of our unique and colorful park in 2010, we've received hundreds of inquiries from cities near and far," said philanthropist Gordon Hartman, CEO of The Gordon Hartman Family Foundation who came up with the idea for Morgan's Wonderland. "So we're going to share in great detail what's required to create a multi-million-dollar, completely wheelchair-accessible theme park. We're expecting attendees from Texas, New York, Pennsylvania, New Jersey and Arkansas, plus representatives from cities in Colombia, Mexico and Honduras."
Symposium speakers will be Hartman; Steve Richards, COO of Sports Outdoor and Recreation (SOAR), the organization created to raise funds for non-profit Morgan's Wonderland and oversee its operation; General Manager Ron Morander; principal architect Robert Luna; designer Tracie Ochoa; and SOAR Communications Director Bob McCullough. Sessions will be held at the Morgan's Wonderland Event Center.
Discussions will cover a broad range of topics including site selection, land acquisition, fund-raising, design, construction, operations and maintenance. Participants will tour Morgan's Wonderland in depth and also visit other facilities near Morgan's Wonderland dedicated to benefitting the special-needs community.
Individuals, groups and foundations interested in attending the symposium or developing their own Wonderland park can visit Wonderland Development Group at www.wonderlanddevelopment.com, call toll-free (855) 206-2112 or e-mail info@wonderlanddevelopment.com.
SANTA CRUZ, Calif., Sept. 7, 2013 – They are the equivalent of the Academy Awards for the amusement industry, and in an awards show hosted today by Santa Cruz Beach Boardwalk, Amusement Today announced the winners of its prestigious 2013 Golden Ticket Awards.  These annual awards are presented to the "Best of the Best" in the amusement industry in such categories as "amusement parks," "roller coasters," "water rides," "shows" and "food."
Calculated from an international poll conducted by Amusement Today, the Golden Ticket Awards are the results of a detailed survey that is sent to a database of experienced and well-traveled amusement park fans around the world – in balanced geographical regions – asking them to rate the "bests" in 25 categories.  The 2013 winners are …
| | |
| --- | --- |
| CATEGORY | WINNER |
| Best Amusement Park | Cedar Point, Sandusky, Ohio |
| Best Waterpark | Schlitterbahn Waterpark Resort, New Braunfels, Texas |
| Best Children's Park | Idlewild and SoakZone, Ligonier, Pa. |
| Best Marine Life Park | SeaWorld Orlando, Orlando, Fla. |
| Best Seaside Park | Santa Cruz Beach Boardwalk, Santa Cruz, Calif. |
| Best Wooden Coaster | Boulder Dash at Lake Compounce, Bristol, Conn. |
| Best Steel Coaster | Millennium Force at Cedar Point, Sandusky, Ohio |
| Best Kids' Area | Kings Island, Kings Mills, Ohio |
| Friendliest Park | Dollywood, Pigeon Forge, Tenn. |
| Cleanest Park | Holiday World & Splashin' Safari, Santa Claus, Ind. |
| Best Halloween Event | Halloween Horror Nights at Universal Orlando, Orlando, Fla. |
| Best Landscaping | Busch Gardens Williamsburg, Williamsburg, Va. |
| Best Christmas Event | Smoky Mountain Christmas at Dollywood, Pigeon Forge, Tenn. |
| Best Food | TIE!  Dollywood, Pigeon Forge, Tenn., and Knoebels Amusement Resort, Elysburg, Pa. |
| Best Shows | Dollywood, Pigeon Forge, Tenn. |
| Best Outdoor Night Show Production | IllumiNations: Reflections of Earth at Walt Disney World's Epcot, Orlando, Fla. |
| Best Water Ride | Dudley Do-Right's Ripsaw Falls at Universal's Islands of Adventure, Orlando, Fla. |
| Best Waterpark Ride | Wildebeest at Splashin' Safari, Santa Claus, Ind. |
| Best Dark Ride | Harry Potter and the Forbidden Journey at Universal's Islands of Adventure, Orlando, Fla. |
| Best New Ride of 2013 – Amusement Park | Outlaw Run at Silver Dollar City, Branson, Mo. |
| Best New Ride of 2013 – Waterpark | River Rush at Dollywood's Splash Country, Pigeon Forge, Tenn. |
| Best Carousel | Grand Carousel at Knoebels Amusement Resort, Elysburg, Pa. |
| Best Indoor Roller Coaster | Revenge of the Mummy at Universal Studios Orlando, Orlando, Fla. |
| Best Indoor Waterpark | Schlitterbahn Galveston Island, Galveston, Texas |
| Best Funhouse/Walk-Through Attraction | Noah's Ark at Kennywood, West Mifflin, Pa. |
This is the 16th annual year for Amusement Today's coveted Golden Ticket Awards, which are the most sought-after awards in the business of amusements and attractions.  The awards have become the subject of much discussion by park aficionados the world over and have garnered mentions in such notable media outlets as USA TODAY and the Chicago Tribune, by venerable radio newsman the late-Paul Harvey and were the topic of a one-hour documentary on the Travel Channel.
Personally chosen by Gary Slade, publisher and editor-in-chief of Amusement Today, this year's Publisher's Pick Awards were presented in the categories of Supplier of the Year, (Co)-Person of the Year, and the Turnstile Award.  Respectively, the 2013 recipients are:
Bussink Design GmbH in Appenzell, Switzerland, for more than 30 years of creativity and attention to detail in rewriting the way guests enjoy today's Observation Wheel;
John Arie, Sr., of Fun Spot Attractions in Orlando, Fla., for living out his dream of providing affordable family thrills in today's market and launching the new $25 million, 15-acre Fun Spot America in the heart of Orlando's competitive tourism area;
Kimberle R. Samarelli of the New Jersey Amusement Association (NJAA) in Seaside Heights, N.J., for her unwavering dedication to the amusement industry while tirelessly tending to the recovery efforts of the Jersey Shore following the devastation of Superstorm Sandy; and
Knott's Berry Farm in Buena Park, Calif., for its vision and commitment to almost completely refurbishing its heirloom attraction, Timber Mountain Log Ride, and increasing ridership of this historic ride; thus moving the turnstiles in record numbers.
For the ninth consecutive year, Amusement Today recognized college students who plan to pursue a career in the amusement industry and are employed by the ceremony's host park of Santa Cruz Beach Boardwalk; California's Great America in Santa Clara, Calif.; and Gilroy Gardens in Gilroy, Calif., as Ms. and Mr. Golden Tickets.  These individuals exemplify the spirit and integrity of the amusement industry by promoting the cornerstones of safety, service, courtesy and cleanliness at the highest level, while consistently exceeding job expectations.  This is an annual designation by Amusement Today to promote education in the field of hospitality and amusement.   
Amusement Today newspaper was founded in 1997 and covers international amusement and waterpark news and trends.  In its 17-year history, it is a five-time winner of various awards from the International Association of Amusement Parks and Attractions.  For a detailed outline of the 2013 winners and survey results, please log on to www.goldenticketawards.com.