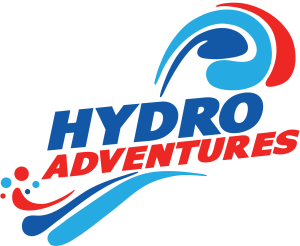 POPLAR BLUFF, Mo. — United Parks announced today the purchase of former Bluff Falls Water Park. The water park will reopen in 2014 under new management and the name Hydro Adventures. Besides the name change, United Parks will be making many other improvements throughout the year, including the addition of a major new water slide named Twisted Six, opening July 4th weekend, and a Triple Threat Basketball attraction.
There will be many other updates and improvements throughout the year including: new go-carts with a state-of-the-art control system, and renovations to the mini-golf course and batting cages.
Expansions of food services will not only offer a more robust menu to individual park guests, but will now be available to cater for group events and birthday parties.
United Parks will also be adding two new Halloween Events in the Fall: an all-ages event during the day, named Hydroween, and a scary event in the evening named HydroHalloScreams.
Hydro Adventures Season Passes will go on sale Friday, April 11 for $49.95. This includes a $10 early-bird discount. Beginning Friday, May 23, Season Passes will be $59.95. This is a slight increase from last year, but with the many additions and improvements it is a greater value.
As part of their strong commitment to safety, United Parks will require all lifeguards to be trained and certified by the Ellis & Associates National Pool & Waterpark Lifeguard Training course. United Parks is also committed to creating a clean and friendly environment with plans to update and improve the park in the future, continually adding to the overall fun and experience of their guests.
The non-water park attractions, including the batting cages and renovated go-carts and mini-golf, will open mid May. The water park will open Memorial Day Weekend.
John Shanrock will be the general manager of Hydro Adventures. Mr. Shanrock is a veteran operator with 35 years of experience.
About United Parks
United Parks is an indirect subsidiary of Purchase Capital and is focused on opportunities in the amusement park, water park, and entertainment industries. The senior leadership includes Jack Falfas and a team that brings over 70 years of experience. Hydro Adventures is United Parks' first operating property.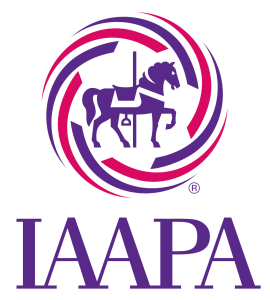 ALEXANDIRA, Va. — The International Association of Amusement Parks and Attractions (IAAPA) is seeking a Director, Safety and Accessibility. The Director, Safety and Accessibility reports to the Senior Vice President, Safety and Advocacy and oversees the association's safety programs, represents the association before global standards-setting bodies, and serves as a member resource on safety, security, and accessibility issues.
Interested candidates must have a college degree, engineering preferred, and 5-7 years' experience working in a safety position. Amusement or attractions industry experience is preferred and experience working with OSHA is strongly preferred.
Interested candidates can apply via the IAAPA Job Board.
No phone calls or agencies please.
Statement from the Laskaris family, Mt. Olympus Water & Theme Parks owners:
WISCONSIN DELLS, Wis. — Our hearts and prayers go out to Mr. Theisen and his family during this difficult time.
Mt. Olympus has cooperated fully with State Department of Safety and Professional Services investigators in an effort to determine the root cause of the March 6 incident. Our engineers and safety experts concur with the state's conclusion that Mt. Olympus properly assembled and installed the lap bar on the ride. However, other findings regarding weight limitations, bulletins and the inspection of lap bars are inconsistent with what our internal investigators found.
The important fact is the ride is permanently closed and will be removed from the park. No fines have been issued.
We will continue our own internal investigation into all aspects of the ride, including whether parts supplied by the manufacturer met specifications.
Mt. Olympus is a family-owned business that prides itself on providing high-quality family recreation and entertainment in a safe environment. This is the first time in our history an incident of this type has occurred at Mt. Olympus. Guest safety is a paramount goal at Mt. Olympus. We conduct strict daily inspections and regular maintenance of our rides, and all employees operating rides complete extensive operator training.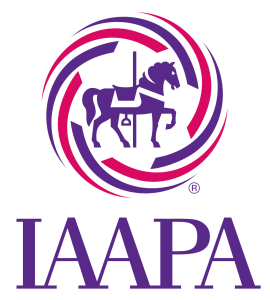 The International Association of Amusement Parks and Attraction, (IAAPA), in conjunction with the IAAPA Family Entertainment Center (FEC) Committee, selected Amusement Insurance Resources (AIR), a division of the insurance brokerage firm Britton Gallagher, as its new preferred FEC insurance program provider. The IAAPA-endorsed insurance program, AIR Elite, is managed by AIR and exclusively available to IAAPA North American FEC members. The program is designed to enhance safety within the FEC industry and provide reasonable insurance premiums for IAAPA members. IAAPA has offered a similar group liability program to its FEC members since 2007.
In 2013, IAAPA issued a request for proposal for a group liability insurance program provider. The IAAPA FEC Committee reviewed the submissions and interviewed prospective partners before choosing AIR. The partnership provides IAAPA North American FEC members access to insurance coverage, risk management assistance, consultative services, and safety education, including exclusive access to an online educational portal complete with training modules.
"With our carrier partner, Specialty Insurance Group, we are able to bring more than 100 years of successful amusement and entertainment insurance program experience to IAAPA members," Drew Tewksbury, senior vice president of Britton Gallagher's Amusement Division, stated. "This insurance program offers a powerful combination of quality insurance, competitive pricing, and valuable risk management tools."
"We are pleased to begin a new partnership with Amusement Insurance Resource," said IAAPA FEC Committee Chair Gregg Borman. "AIR Elite provides IAAPA's FEC members with affordable, comprehensive insurance coverage and additional educational and consultative services."
Eighteen-month celebration kicks off on March 21, 2014, at all three SeaWorld parks
ORLANDO, Fla. – SeaWorld Parks & Entertainment launched on March 21, 2014, a multi-park celebration to commemorate a key event in the company's history. The original SeaWorld Park opened its gates for the first time in March 1964 on Mission Bay in San Diego.
SeaWorld's 50th Celebration features a Sea of Surprises throughout an 18-month celebration highlighting some of the most memorable SeaWorld experiences in San Diego, Orlando and San Antonio.
For nearly five decades, SeaWorld has surprised and amazed guests with unique entertainment, thrilling rides and up-close encounters with animals. During SeaWorld's 50th Celebration visitors will be invited to take part in the excitement through new interactive experiences, shows and pathway performances, even more up-close animal encounters throughout the park and "The SeaWorld Surprise Squad" treating guests with prizes every day.
SeaWorld's 50th Celebration Sea of Surprises Highlights
SeaWorld San Diego will celebrate 50 years by completely transforming the park's arrival experience. Explorer's Reef™ will open in March for the celebration kick-off, and immediately immerse park guests into an undersea oasis. From the moment they enter the park, guests can connect with the sea through multiple touch pools featuring shark pups, rays, skates and delicate little cleaner fish.
SeaWorld is known for amazing entertainment and each park will have something new for the 50th celebration. Kicking off on March 21, Park pathways will come to life with spontaneous entertainment. "Bubble Blowout" is sure to be a guest favorite with a fantastical vehicle creating bubbles of all sizes and shapes. Engaging performances with sea-inspired costumes and props will pop up at unexpected moments to surprise guests throughout the day, like "Splash Dance" and the "Sea Street Band."
Starting this summer, new shows offer guests the chance to celebrate the longer park hours. "Shamu's Celebration: Light Up The Night" is a nighttime Shamu Show debuting at all three SeaWorld parks. The high energy show will include new, original music and production elements, as well as new killer whale behaviors. SeaWorld San Antonio will also launch a new 50th-Celebration-themed ski show for the summer season.
The "SeaWorld Surprise Squad" will roam the SeaWorld parks on a daily basis giving away prizes and special gifts, including exclusive access to rides, behind-the-scenes experiences, Shamu-themed merchandise, reserved show seating and more.
SeaWorld guests are often greeted by an animal ambassador, many of whom were orphaned or injured in the wild and given a second chance thanks to the SeaWorld Rescue Team. As part of SeaWorld's 50th Celebration, there will be more surprise encounters with animal ambassadors throughout the day. A pair of Magellanic penguins, a lemur, or even a parade of flamingos could surprise guests at any moment at all three SeaWorld locations.
To showcase SeaWorld's commitment to the environment and passion for protecting the ocean, a series of giant sea life sculptures will be displayed throughout the parks. SeaWorld commissioned environmental art group The Washed Ashore Project for a collection of larger-than-life sea-themed sculptures – many weighing more than half a ton. The material used to create these pieces comes from the billions of pounds of garbage – mostly plastics – that wind up in our oceans. These amazing works of art point to the urgent need to protect marine animals from such dangers and preserve their ocean habitats.
As part of its continuing commitment to new technology that enhances the guest experience, SeaWorld's 50th Celebration will include new ways for fans to connect to the parks and each other though digital devices. The parks will be launching a variety of enhancements, from interactive apps that provide fun new ways to experience the park to new games and video content.
For more information and continuing news about SeaWorld's 50th Celebration and the Sea of Surprises, visit www.seaworld.com/celebration.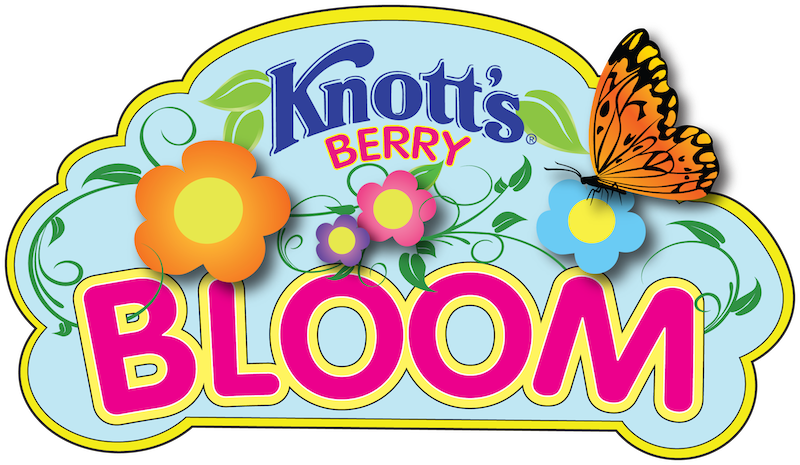 BUENA PARK, Calif. — The second annual Knott's Berry Bloom returns this spring season with larger-than-life displays of beautiful spring colors, interactive family-friendly activities, expanded gourmet food and wine tasting opportunities, and more!
This spring, the historic theme park will host the inaugural Ghost Town Boysenberry Festival where guests can wine, dine, and buy boysenberry inspired products throughout the winding streets of the Old West. Festival entrances feature rustic banners and oversized boysenberries, just ripe for taking that special photo. Walter & Cordelia Knott's Original Roadside Boysenberry Stand, where the family sold freshly picked boysenberries in the 1920's, will be recreated for the special event, from which guests can purchase authentic boysenberry plants.
As part of the festival, inside Wilderness Dance Hall guests will find a variety of boysenberry inspired gourmet food and wine offerings from around the world. Just outside of the Dance Hall, Ghost Town will be filled with the mouthwatering aroma of ribs, chicken, alligator and other charbroiled treats smothered in boysenberry glaze.
Knott's Berry Bloom also features an extensive line up of live and interactive entertainment. Located in the Boardwalk area, the iconic Charleston Circle fountain transforms into a beautiful floral fountain, adorned with colorful flowers creating an iconic centerpiece for Bloom. Peanuts Party in the Park returns bigger and more interactive than ever with an all-new rockin' set list, more Peanuts characters, and tons of fun surprises in Charleston Circle. And this year Knott's debuts a new nighttime dance party, Bloomination! After sundown, larger-than-life flowers and vines affixed to the Charleston fountain light the night with LED lighting effects; butterfly stilt walkers prance among the crowd, and a DJ spins the hottest dance music for all ages.
The Search for the Easter Beagle returns this year as the Easter Beagle's ENORMOUS Egg Hunt. This year, all five of the interactive Easter Beagle locations will also be prize locations for kids 3-11 years old who are on the hunt for springtime fun. The path will lead explorers to a grand finale meet and greet location with the one and only Snoopy himself in an area of Camp Snoopy created just for this experience!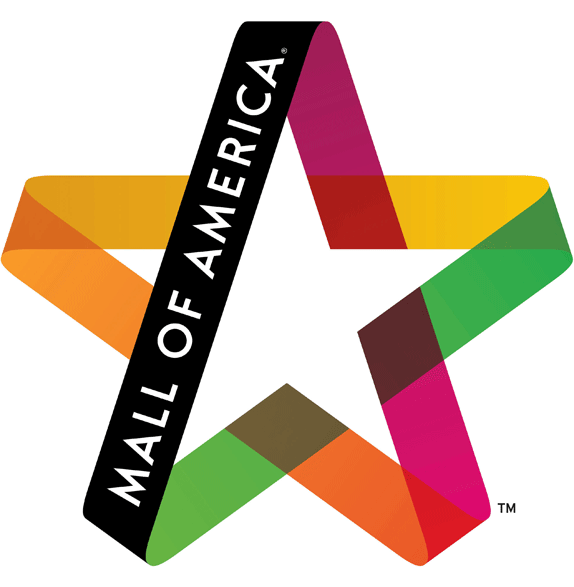 BLOOMINGTON, Minn. — Mall of America, the nation's largest retail and entertainment destination, Mortenson, a U.S.-based construction and development services company, Hotel Development LLC, an enterprise of the Shakopee Mdewakanton Sioux Community, and the City of Bloomington, Minn. celebrated the beginning of a $325 million expansion project during a groundbreaking event on March 18.
The expansion will include a 342-room JW Marriott hotel, office tower, high-end retailers, new dining options, a tourist welcome center and large event space. An extension of the Mall on all three levels on the north side, it is the most significant construction project at the property since opening in 1992.
"This is a major milestone for Mall of America," said Paul Ghermezian, chief operating officer for Triple Five Worldwide. "For more than 20 years, it has been our dream to increase the size of the Mall, firmly establishing it as a world renowned attraction. Today, I couldn't be more pleased to say that dream is becoming a reality."
The JW Marriott located at Mall of America is a ground-up, 14-story, 342-room hotel with direct access to the Mall. The hotel will be owned by Hotel Development LLC and will be managed by Marriott International. It includes a full-service restaurant and bar, grand lobby with a lobby bar, fitness center, pool, and extensive meeting space that includes a grand ballroom. It also will offer an executive lounge and underground parking.
"It is important to us to make investments that will help our Community and this region grow and prosper," said Shakopee Mdewakanton Sioux Community Chairman Charlie Vig. "This is a good investment in an important and healthy sector of Minnesota's economy, and it will bring jobs to many people who need them, including those in the Native American community."
When people think of Mall of America they often gravitate to the wide-array of retail offerings. The expansion project will build on those expectations adding more than 50 retailers which will complement the unique mix of current retailers at Mall of America.
"Mall of America is an iconic retail and entertainment destination known around the world," said Tom Lander, vice president at Mortenson Development. "We are pleased to be the development and construction partner for this important expansion and once again work with the Mall as it continues to focus on delivering a world-class experience here in Minnesota."
A 180,000 square-foot Class-A office complex is also a part of the expansion plan. It will be home to a mix of national and international business tenants that will be located atop a new multi-level parking garage, providing direct access to the Mall. It also is located near MSP International Airport and Light Rail Transit.
"Mall of America has been an industry leader and top destination for years," said Kurt Hagen, senior vice president of Triple Five Worldwide/Mall of America. "We have accomplished this by continuously reinventing ourselves, always providing new and relevant retail and attraction options. With more than 40 million visitors annually this expansion will allow us to offer guests even more world-class lodging, dining and shopping. The project would not be possible without our great partners – the Shakopee Mdewakanton Sioux Community, Mortenson, the City of Bloomington and so many others."
The expansion is expected to generate 1,000 construction jobs and 2,500 permanent jobs from ongoing retail, hotel and office operations. Construction has begun and anticipated completion is scheduled for fall 2015.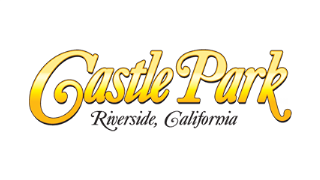 RIVERSIDE, Calif. — While employees and guests alike will be wearing onesie pajamas, there will be no sleeping on the job at Castle Park on Saturday, March 29th. Castle Park hopes to set the Guinness World Record for the "Largest Gathering of People Wearing One Piece Pajamas" with Duke's Pajama Party. Currently, the record to beat is 752 standing participants clothed in onesie pajamas set by Henry Allen Onesie Angels (UK) at Stadium MK in Milton Keynes, Buckinghamshire UK in November 2013.
Castle Park will offer admission into the park, unlimited rides and mini-golf, entrance to the Pajama Party, and a ticket for the raffle to those who pay the $9.99 admission fee and wear their onesie pajamas. The raffle is planned to take place at 4:00 p.m., and prizes will include ride passes, 90-day passes, and a family four-pack of season passes to Castle Park.
Duke's Pajama Party is not only an attempt to break a World Record, but is an attempt to make a difference by supporting the non-profit charity, the "Pajama Program." The Pajama Program provides new sleepwear and nurturing books for children in need, many of whom are awaiting adoption. For every pair of new pajamas donated, Castle Park will give the guest one free ticket to return to the park. Jale Beliveau, Director of the Pajama Program says, "When donating pajamas, please remember that pajama donations should be new, and a complete set (top and bottom), and please remember the teenagers, too."
Radio stations, KFROG, KOLA and KGGI will be at the park to help take donations, as well as ensure good and fun entertainment for attendees. KFROG and KOLA have teamed up to assist the front gate from 11:00 a.m.-4:00 p.m., taking Pajama Program donations in exchange for free park tickets. KGGI will simultaneously be on the Dragon Tower Stage from 3:00 p.m. to 5:00 p.m., where they will be announcing the pajama contest winners, raffle winners, and hosting the official count of guests wearing onesie pajamas.
Web Undies has partnered with Duke's Pajama Party, at Castle Park, to offer a discount on pajamas for those who will be participating or donating. A 15% discount on all footies will be available via www.webundies.com with the promotional code: CastlePark2014.
For contact April Irish at (951)785-3031.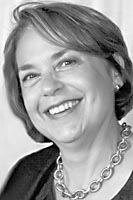 ALTOONA, Pa. — Cynthia L. (DelGrosso) Gardella passed away at UPMC Altoona on March 15, 2014. She was 65.
Born in Altoona, she was the daughter of the late Ferdinand and Mafalda (Pulcino) DelGrosso. She married Peter J. Gardella Jr. on Oct. 24, 1971. She was a graduate of Bishop Guilfoyle High School and the University of Pittsburgh, and a member of St. Joseph Catholic Church, Bellwood, Pa.
Cynthia retired from sales and operations at DelGrosso's Amusement Park and Marianna Foods. She was also an active member on the Board of Directors for DelGrosso Co.
Cynthia taught secondary Spanish at St. Joseph by the Sea, Staten Island, N.Y., and at Bishop Guilfoyle High School. She was a member of the Italian Heritage Society and enjoyed entertaining, cooking and traveling.
Surviving are her husband of 42 years, a daughter, two sons and step-daughter as well as two sisters, four brothers and their families.
A funeral Mass will be celebrated at 10 a.m. Wednesday, March 19, 2014, at St. Joseph Catholic Church, 623 E. Third St., Bellwood, Pa., by the Rev. David Roesch. Committal will be at Calvary Mausoleum.
Arrangements are by The Santella Funeral Home. In lieu of flowers, contributions may be given to Bishop Guilfoyle Catholic High School, 2400 E. Pleasant Valley Blvd., Altoona, Pa 16602.
ORLANDO, Fla. — Officials at Universal Orlando Resort recently revealed never-before-seen details of the Hogwarts Express train ride, one of the most memorable and exciting experiences from the Harry Potter series that will come to life in Florida this summer.
Guests will be able to experience what the film's characters did as they were transported from the Muggle world in London to the wizarding world by passing through the brick wall at King's Cross Station to arrive at Platform 9 ¾. The Hogwarts Express train will pull into the station with billowing steam and authentic. Then, sitting in one of the train's cabins, they will commence their journey to Hogsmeade station located in Universal's Islands of Adventure.
Guests will be able to look out their windows as an incredibly authentic and magical adventure unfolds before them. They'll see Hagrid come alongside the train on his flying motorbike, Buckbeak the Hippogriff swoop gracefully over the black lake, the Weasley twins on brooms and up to their usual antics, the Knight Bus swerving through London traffic – and other special moments and surprises.
The Hogwarts Express experience will debut as part of The Wizarding World of Harry Potter – Diagon Alley – the all-new themed land opening this summer. The train will connect the new land in Universal Studios Florida with The Wizarding World of Harry Potter – Hogsmeade in Islands of Adventure – allowing guests with park-to-park admission to enjoy a real journey aboard the iconic locomotive.
The Hogwarts Express experience combines powerful storytelling, live special effects, lifelike animation and state-of-the-art technology to take riders on the journey of a lifetime. Guests will enjoy two completely different experiences depending on whether they're traveling to Hogsmeade or London.
Universal's Creative team has been working closely with Warner Bros., Stuart Craig and the production team from the Harry Potter films to create a sensational Hogwarts Express experience that the entire family can enjoy. The Creative team has gone to great lengths to ensure the experience is true to the books and films. Everything about the train is authentic – from the paint and the materials used to build it.
For more information about the Hogwarts Express – including a new video that features a first-look at the ride experience – and The Wizarding World of Harry Potter, visit www.universalorlando.com/harrypotter.
— Scott Rutherford