BRANSON, Mo. — When designers and developers with Silver Dollar City Attractions set out to create a new 2014 ride for White Water, there was one mandate: The new ride must be "The Biggest Thrill in White Water History." The concept began with the idea of a heart-pounding, drop-floor plunge. Now in initial stages of construction, the $1.7 million KaPau Plummet will open in Spring 2014 with two 240-foot slides, each launching riders from a drop-floor into a 70-degree plunge followed by a spiraling loop, promising to far exceed the thrill factor of any water ride ever built at the 13-acre tropically-themed water park located in Branson, Missouri.
Those brave enough to dare the drop will experience a heart-pumping, breathtaking thrill that begins at the top of a 40-foot tower. Two encapsulated slides are the starting points for loading brave riders into a launch capsule. Once inside, the countdown begins: 3…2…1 KAPAU! The bottom of each slide drops out, creating a rider free fall at 70 degrees, speeding at 26 feet per second into a looping 240-foot translucent waterslide before final splashdown. Spectators will be able to watch the riders' rocket-like plunge and see them spiral through the loops.
"The AquaLaunch trap door builds anticipation for an incredible drop below," said Cory Roebuck, White Water Director of Operations, who explains 'kapau' is a slang U.S. surfer term to mean the next big wave or the next big thing, pronounced KA-POW. "Never before has White Water had such a thrilling ride. KaPau Plummet will literally take your breath away in an awesome plunge."
Dare-to-Drop Facts for KaPau Plummet:
Tower height – 40 feet
Speed – 26 feet per second
Two translucent slides, 3′ in diameter
Length of flume slides: 243.8′ & 246.2′
AquaLaunch capsules with drop-floor plunge
Capacity – 360 riders per hour with 2 slides
Waterflow – 1,000 gallons per minute
Manufacturer – WhiteWater West, Ltd., British Columbia, Canada
Budget: $1.7 million
Opening expected mid-May 2014
White Water, owned and operated by Silver Dollar City Attractions/Herschend Family Entertainment Corporation, offers rides ranging from mild to wild with a dozen major attractions including rides, slides & play areas. White Water is open mid-May through early September. Website: bransonwhitewater.com.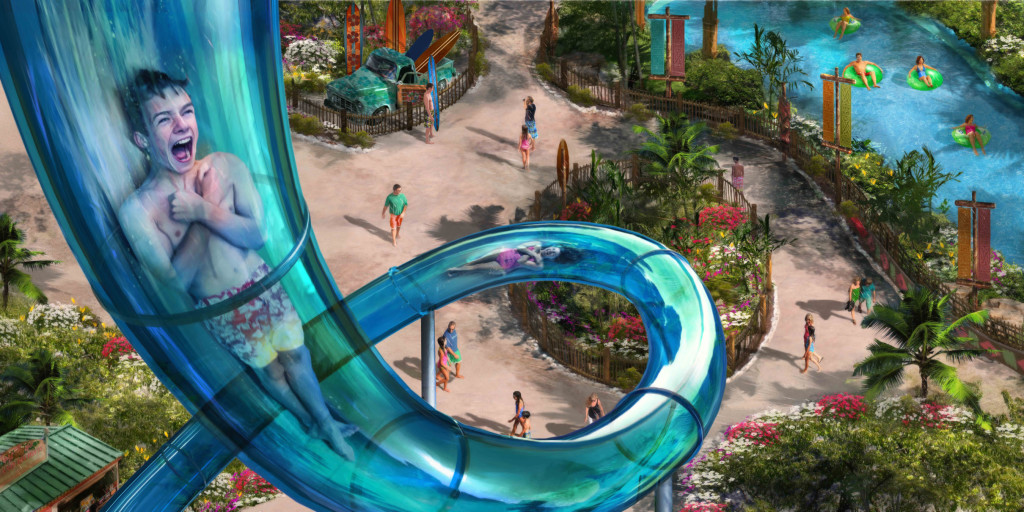 ITPS has been retained to introduce Garfield as a highly popular and highly marketable character in the theme park industry. Garfield's presence will add to the fun and the fantasy experience theme park patrons enjoy by enabling visitors to encounter and interact with this much-loved character. The inclusion of Garfield and his doggy pal Odie will also allow the theme park to have a competitive edge in marketing efforts by offering brand identity.
Said cartoonist Jim Davis, creator of Garfield, "Few things are more fun than amusement parks, and "fun" is Garfield's middle name; uh…..Gar-fun-field. We are really looking forward to growing Garfield's presence in the theme park industry with the help of ITPS and my old friend, Dennis Speigel. With our brand in their capable hands, we're confident that Garfield will be perfectly groomed to suit any venue's entertainment needs. We will be introducing the new program at IAAPA, and Garfield will be strutting his stuff. So, food vendors, don't say that I didn't warn you….."
Dennis Speigel, ITPS president, said, "ITPS is thrilled to be representing Paws, Inc., licensor of Garfield and the Garfield characters. Their greatly entertaining and well-known character has an international presence and can, I believe, bring tremendous branding and marketing advantage to any theme park. We have already seen interest from several major players in the theme park world, and I can't wait to see the impact that Garfield has on our industry, not just in marketing but also in commercial appeal through merchandising."
CHIPPING NORTON, OXFORDSHIRE, England — Fairytale Farm, the UK's first visitor attraction to be designed entirely around the needs of disabled children — but open to all — will be celebrating Halloween evenings in a unique way, by offering scary tours of the Enchanted Walk.
The farm will be taking visitors on special organised after-dark tours with a difference. A mysterious hooded monk will be taking groups on a 25 minute tour of the illuminated gardens that will scare the living daylights out of visitors.
Owner Nick Laister explains: "The Enchanted Walk, normally a magical place for younger children, will become a haunted adventure for three evenings over Halloween. We will be telling a story about horrible goings on at the Fairytale Farm site hundreds of years ago, then letting our visitors experience them if they dare walk through the Enchanted Walk. We will have live actors lurking in the darkness, with only one aim: to frighten our visitors. They will meet a possessed flower seller, some horrible scarecrows, vampires, zombies, a not very friendly circus clown and a gardener from the 17th Century who has an unpleasant use for his spade. Plus some surprises."
The walks will be taking place approximately every 20 minutes between 6.30 p.m. and 10 p.m. from October 31 to November 2.
Nick adds: "This event is not suitable for younger children, but in the daytime we have special Halloween activities for all the family. If families with younger children visit us on these dates between 10 a.m. and 5 p.m., it will be Halloween fun for all the family as Fairytale Farm becomes home to every Fairytale baddie and spook imaginable, all designed to appeal to younger children. We will be featuring pumpkin carving, a chance to meet the Big Bad Wolf, see a sleeping giant, play a new game called 'Stick the Leg on the Squid' and much, much more. It is sure to give our young visitors the best Halloween fun they have had."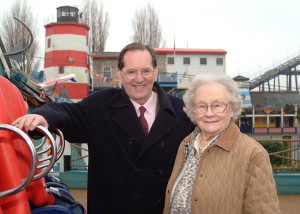 DRAYTON BASSETT, Staffordshire, England — Mrs. Vera Bryan, Drayton Manor Theme Park's co-founder, passed away peacefully at Good Hope Hope Hospital in Sutton Colfield at the age of 96. Her passing follows the death on September 20, of George Byran, her husband of 71 years.
Mrs. Bryan passed 64 years to the day that she and her husband first visited the then rundown site near Tamworth. The couple bought the derelict Peel Estate for £12,000 in October 1949, complete with brambles, mounds of rubbish, old army huts and pastureland. Undaunted by the challenge, the couple, along with a small, dedicated team of engineers and mechanics, spent six months transforming the site.
In April 1950, Drayton Manor Park opened and for decades, Vera and her husband worked side-by-side transforming the small attraction into a major national tourism destination. From organizing the catering and supervising staff, to making curtains and other furnishings for the tea rooms and restaurant, Mrs Bryan was an inspiration to all.
The Bryans became nationally-renowned figures in the UK tourism industry as they successfully transformed the park into one of the country's most popular family attractions.
In addition to the running of Drayton Manor Theme Park, being a mother to Colin, Jane and Andrew, grandmother and great grandmother, Mrs Bryan was also a passionate supporter of various charities, including the Royal National Lifeboat Institution (RNLI). In 2004, Vera named the new Drayton Manor lifeboat, which was purchased following fundraising activities by the park.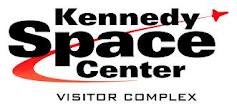 CAPE CANAVERAL, Fla. — Kennedy Space Center Visitor Complex has begun offering a new three-tiered annual pass program that allows guests to customize their experience at the must-see Central Florida destination.
"This new annual pass structure offers expanded value and the ability for guests to select the level that best fits their needs and expectations," said John Clifford, senior sales and marketing director of the Visitor Complex. "With the holidays approaching, it is a great time to purchase an annual pass to experience all there is to see and do at the Visitor Complex, including one-of-a-kind attractions such as the new Space Shuttle Atlantis and Angry Birds Space Encounter."
The new tiered annual pass structure and benefits are as follows:
Tier 1: Discovery Pass, $75 plus tax for adults, $60 plus tax for children ages 3-11
Unlimited admission for one year
10 percent off admission tickets for up to six guests per visit
A Discovery Pass lanyard
The Visitor Complex newsletter
Tier 2: Atlantis Pass, $89 plus tax for adults, $71 plus tax for children ages 3-11
All Tier 1 Discovery Pass benefits
Free parking
10 percent off souvenirs
10 percent off food and beverage
10 percent off Astronaut Training Experience and Camp KSC
Exclusive special events and privileges
An Atlantis Pass lanyard
Tier 3: Explorer VIP Pass, $139 plus tax adults and children
All Tier 1 and Tier 2 Pass benefits
One free KSC Up-close tour
One free Lunch with an Astronaut
A free collectible souvenir
An Explorer Pass lanyard
Guests who have purchased the previous Commander's Club annual pass within the last year will continue to receive those benefits through the expiration date of their pass.
Among the new Visitor Complex attractions and enhancements included in admission are:
Space Shuttle Atlantis: Visitor Complex guests can see the priceless, historic Atlantis spacecraft as only astronauts have seen it before — rotated 43.21 degrees with payload bay doors open and its Canadarm (robotic arm) extended, as if it has just undocked from the International Space Station. But getting nose-to-nose with Atlantis is not all guests can do at this $100 million, 90,000-square-foot attraction. The immersive experience invites guests to "be the astronaut" with never-before-seen, technologically sophisticated multimedia presentations and more than 60 interactive, touch-screen experiences and high-tech simulators that bring to life the people, passion and patriotism of the 30-year Space Shuttle Program.
Angry Birds Space Encounter: Kennedy Space Center Visitor Complex has partnered with Rovio Entertainment, creator of the globally successful Angry Birds franchise, to bring the popular game and characters to life. The 4,485-square-foot Angry Birds Space Encounter is the first comprehensive, interactive Angry Birds attraction in the United States designed for people of all ages and features such immersive activities as Eggsteroids Slingshot, Cold Cuts Tile Puzzle, Danger Zone, and Red Planet Lazer Challenge.
New entry and fountain honoring President Kennedy: The new entry includes a grand plaza and fountain; ticket stations and self-service kiosks; will call, guest services and information stations; a retail shop; and a restaurant. Guests are greeted by a first-ever 3D representation of the NASA insignia and a majestic 75-foot-long, 5000-gallon fountain that pays homage to the dreams of late President John F. Kennedy, for whom NASA's Kennedy Space Center is named. Kennedy's face, along with a quote from his famous 1962 "moon speech" at Rice University, are laser etched onto a skyward-reaching arch of blue granite.
Kennedy Space Center Visitor Complex attractions and activities also include Shuttle Launch Experience, an incredible simulated journey of vertically launching into space and orbiting Earth aboard the space shuttle; Astronaut Training Experience (ATX); Rocket Garden; two IMAX theaters; Astronaut Encounter; Lunch With an Astronaut; U.S. Astronaut Hall of Fame; and Exploration Space: Explorers Wanted.
Located only 45 minutes from Orlando, Kennedy Space Center Visitor Complex features many attractions and year-round interactive programs, including meeting real astronauts.
For more information on Kennedy Space Center Complex, please visit www.KennedySpaceCenter.com.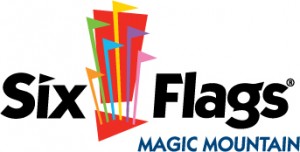 VALENCIA, Calif. — Six Flags Magic Mountain, transforms from a "theme park" to a haunted "scream park" for the 21st season of Fright Fest, Southern California's most thrilling Halloween experience. This season marks one of the biggest and scariest Fright Fest events with three new mazes, two new scare zones, more walk around "scare-actors" and extended park hours Fridays through Sundays in October.
Six Flags Magic Mountain offers 10 more days of terrifying haunted mazes, roaming zombies and spooky scare zones. If that's not enough, Six Flags Magic Mountain adds a "twisted" element to some of their monster coasters by turning off the lights, leaving riders to face their fears literally in the dark. And, the Fright Fest exclusive that coaster fanatics wait for all year — the transformation of one of the largest, most celebrated coasters in the world, Colossus backward. Running every frightfully fun weekend, Fright Fest leaves no tombstone unturned to bring guests the ultimate sensory overload for every range of fear. For the little monsters, a Trick-or-Treat Trail and Halloween crafts during the day round out the activities.
Three new mazes this year incorporate state-of-the-art makeup and props; the lights at Magic Moments Theater have unexpectedly darkened on the anniversary of the demise of the longest running show. Guests are thrust into Total Darkness and have to try and find their way out of the winding labyrinth with only their pounding hearts to guide them. Over at the Weepy Hills INSANEtorium, your bodies and souls now belong to the deranged and corrupt staff. Enter at your own risk and make sure your mental health is intact. Playing with dolls and trucks will never be the same because the defunct toy factory is now haunted by Toyz of Terror. Wicked windups, freakish furries and deranged dolls haunt those who enter the factory.
Back for a second year, along with new terrifying twists and turns, Willoughby's Resurrected is a reincarnation of the Willoughby family's beloved haunted mansion that includes more hair-raising horror around each nightmarish-turn and down long harrowing hallways. Shrouded in the dark shadows of the nearby Willoughby's mansion sits Black Widow, ground zero for an ever-growing blood-thirsty army of spiders that hunt and haunt at night.
Back by popular demand, one of the largest and most popular mazes in Southern California is The Aftermath, where brave souls enter a post-apocalyptic city inhabited by nomad warriors who rule with bone-crushing iron fists and the dead stalk the living. Also returning is the maze Chupacabra, where guests come face to face with this elusive blood-thirsty creature as it terrorizes the local Dia De Los Muertos (Day of the Dead) festival; and Cursed, featuring roaming gypsies and werewolves who hunt for fresh blood.
All Fright Fest guests will pass through one of the new scare zones when entering the park, Demon's Door, where your mind and body will be taken over by the evil spirits that await you. There's nowhere to hide and you will be screaming to get out alive. Another new scare zone, Zombie X-ing, features the undead who will try to steal your body as they make their way from one haunting field to another.
Spooktacular shows include the hypnotists, who puts park guests in compromising scenarios in their hilarious stage show located in Golden Bear Theater; the new VooDoo Nights, the hottest place to be with great bands, DJ's, sizzling dancers and dark fun. Join in the fun for a special "Witching Hour" treat, it's sure to be thrilling in the Full Throttle Plaza area.
Now in its third season, the popular Fright Feast With The Willoughby's continues to combine an all-you-can eat- buffet dinner, creepy creatures and the haunted illusions of magician Michael Turco.
For more information on Six Flags Magic Mountain's Fright Fest, visit our exclusive website at http://frightfest.sixflags.com/magicmountain.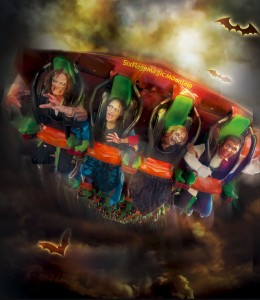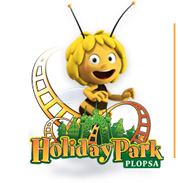 Hassloch, Germany — In July 2014, Holiday Park will open a new roller coaster unique to Europe. The thrill coaster is replete with numerous exciting elements — catapult launches, cool rotations/twists, extreme forward and backward accelerations, vertical drops and breathtaking loops. The highlight is a slow motion roll at a height of approximately 150 feet. The passengers are slowly turned upside down by a twisted heartline roll high above the treetops and experience intensive moments with unique views before they speed down into the station with speeds of up to 62 mph.
Roller coaster fans will experience forces up to 3.5 times their own body weight by means of the unique magnetic launching technology. After the final drop the train returns to the start, where it is gently decelerated for the last time and comes to a standstill at the station.
Approximately €8 million ($10.8 million) will be invested in this brand-new coaster. A structurally identical roller coaster, Superman Ultimate Flight at Six Flags Discovery Kingdom in California, has been filling park guests with enthusiasm since 2012. The new coaster, supplied by Premier Rides of Baltimore, Maryland, is known for its innovative launched coasters.
Park manager Bernd Beitz: "After the substantial investments and new constructions in Holiday Park during the last two years the construction of this Europe-wide unique thrill coaster is a further step towards an attractive adventure-oriented restructuring of the park. We are looking forward to the new attraction! It is the long-desired thrill coaster roller coaster fans have been waiting for. This gigantic steel coaster is the ideal supplement for our park and provides pure action with its varied highlights."
New daytime children's Halloween events debuted Saturday, September 28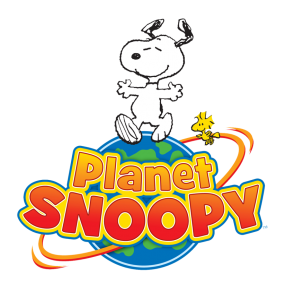 DOSWELL, Va. — It's all fun and no fear for the little ones this Halloween, as Kings Dominion announces plans to debut the all-new Planet Spooky Halloween spectacular on Saturday, September 28th.
"With the introduction of the bigger, better Planet Snoopy earlier this year Kings Dominion, now is the perfect time to unveil an exciting children's Halloween event that the entire family can experience together," said Kings Dominion Vice President and General Manager Pat Jones.
Planet Spooky will feature Halloween family-favorite activities, including a hay maze, pumpkin painting, the chance to get behind the wheel of a pedal tractor, live entertainment and more. Children are encouraged to wear their favorite costume to Planet Spooky and take part in the Peanuts Costume Parade at Snoopy's Moon Bounce. Children will march in the parade with America's favorite Beagle Snoopy and the Peanuts gang through the park each day, leading up to the start of the Peanuts Rockin' Party live show.
Also new in 2013 at Kings Dominion is the opportunity to Trick or Treat with the Dinos at Dinosaurs Alive!, the park's 6-acre animatronic dinosaur park. Guests will be able to experience some of the park's 39 life-sized dinosaurs dressed in costumes, including a fairy princess, bunny rabbit, clown, doctor and more. Along the way, kids can fill up their Halloween candy bag full of the classic Halloween treats.
Planet Spooky and Trick or Treat with the Dinos at Dinosaurs Alive! will operate on Saturday's and Sunday's from September 28th through October 27th from 12 – 5 p.m. Guests can get the most up-to-date hours of operation by visiting www.kingsdominion.com/daytime. Planet Spooky is free with park admission. Trick or Treat with the Dinos at Dinosaurs Alive! is just $5 with park admission.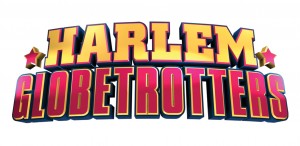 NORCROSS, Ga. — Herschend Family Entertainment Corporation (HFE) announced today it has acquired Harlem Globetrotters International, Inc. (HGI) from Shamrock Capital Advisors. Effective immediately, HGI is a wholly owned subsidiary of HFE.
A complement to HFE's family-friendly portfolio of businesses, this acquisition marks an expansion for the company into new media, audiences and markets. HGI brings to HFE a hugely popular and relevant brand that has seen a resurgence in the past five years, growing from a live event touring company into a full-fledged global entertainment brand. The Globetrotters perform over 400 live events worldwide annually, reaching over three million fans in more than 30 countries. Last year, HGI produced all-time highs in live-event revenue, sponsorship partnerships, merchandise sales and media impressions, all while building a top-notch online community and introducing its star players to a new generation of fans.
"For nearly nine decades, the Harlem Globetrotters have had a rich tradition of creating family memories through sports and entertainment. The team is coming off its best touring year ever, and this acquisition helps HFE diversify into a new but complementary business," said Joel Manby, HFE's president and CEO, in making the announcement. "Becoming the new owners of this legendary team is a natural step as HFE continues to develop wholesome, immersive entertainment that parents can trust — entertainment that brings families closer together."
"We couldn't be more pleased to join the HFE family. The Globetrotters enjoy a huge global popularity that spans all continents, and our brand is hotter than ever. Under HFE's ownership, we are looking forward to building upon this domestic and international success," said Kurt Schneider, HGI's CEO. "We also see opportunities to cross-market between the Harlem Globetrotters' popular tour and players and HFE's family attractions, allowing both companies to reach even more fans. We are very thankful for Shamrock's stewardship of the brand these past eight years."
"We feel very fortunate that we had the opportunity to be stewards of this treasured American brand," commented Michael LaSalle, Partner at Shamrock Capital Advisors. "The current team has enabled the Harlem Globetrotters to entertain more families than ever before, and we look forward to watching the next successful chapter of this storied franchise."
While details of the agreement are private, HFE disclosed that the current HGI management team as well as the active player roster would remain the same. HGI employs more than 90 people including staff, players and coaches.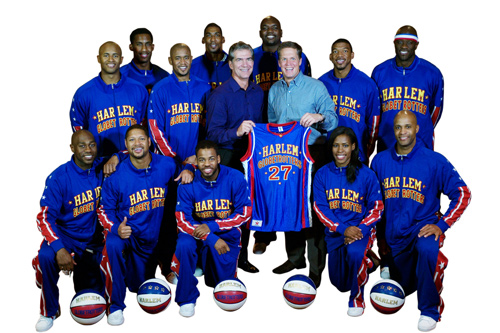 Guests who come out to donate blood to the American Red Cross will receive a gift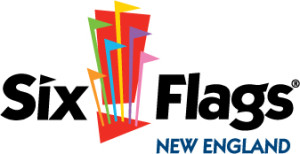 AGAWAM, Mass. — Six Flags New England and the American Red Cross are partnering together for their annual Fright Fest blood drive. Each presenting donor will receive a free ticket for this season's Fright Fest at Six Flags New England. Not only will each donor receive a free ticket to the park, but they are also giving the gift of life. Participants can join the cause at the Human Resources building on Saturday, September 28, 2013, from 9:00 a.m. to 3:00 p.m.
The Six Flags Human Resources Center is located across the street from Six Flags New England at 1756 Main Street in Agawam.