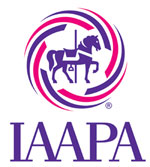 ORLANDO, Fla. — The International Association of Amusement Parks and Attractions (IAAPA) inducted dark ride developer John Wood and the forefathers of the family entertainment center industry (FEC) Jim and John Huish into the IAAPA Hall of Fame. The IAAPA Hall of Fame honors legends and pioneers for their significant and lasting contributions to the worldwide attractions industry. The awards were presented on Nov. 19 in Orlando, Florida, during the Kickoff Event at IAAPA Attractions Expo 2013, the premier annual conference and trade show for the global attractions industry.
"The 2013 IAAPA Hall of Fame inductees are an inspiration to the global attractions industry," said Ron Gustafson, 2013, chairman of the IAAPA Hall of Fame and Archives Committee and director of marketing and public relations for Quassy Amusement Park in Middlebury, Connecticut. "From reinvigorating family dark rides around the world by adding interactivity to expanding miniature golf courses with arcades and attractions, these three individuals revolutionized the attractions industry."
Dark Ride Innovator: John Wood, Sally Corporation, Jacksonville, Fla., United States
As CEO of Sally Corporation, John Wood's ideas and creativity revived dark ride attractions and filled a niche market around the world. During the 1980s when roller coasters were in high demand, Wood added the interactive element of a moving shooting gallery and modern technology to traditional dark rides. He also added music, sound effects, and modern scenic design. In 1986, when the first Sally Corporation ride opened at Alton Towers in Staffordshire, England, there were a limited number dark ride attractions functioning in the world. Today, there are 57 entertaining guests in 14 countries.
Modern-Day Family Entertainment Center Founders: John and Jim Huish, Huish Family Entertainment, Tukwila, Wash., United States
Twin brothers John and Jim Huish are considered to be forefathers of modern-day family entertainment centers. As freshman in college in 1957, the young entrepreneurs built and opened a small miniature golf course, using packed sawdust for the fairways and greens. John and Jim spent the next 20 years building and operating a series of miniature golf courses across Central and Southern California, which evolved into the influential chain of Huish Family Fun Centers. They added game rooms to the facilities in the mid-to-late 1960s and billiards tables shortly thereafter. By the mid 1970s the Huish brothers established J&J Amusements, a premier supplier of go-karts and bumper boats and they built a center that included miniature golf courses, batting cages, game rooms, and trampolines. In the early 1980s they added outdoor skate parks and go-kart tracks to the list of facilities they developed before Jim was killed in a construction accident in 1984. John forged ahead for the next 30 years, acquiring or building a nationwide chain of water parks and family entertainment centers as well as the Bullwinkle's Restaurant Franchise.
Since that time, dozens of industry pioneers have been honored, including: Walt Disney (Walt Disney Company); Milton Hershey (Hersheypark); Bob Rogers (BRC Imagination Arts); Will Koch (Holiday World and Splashin' Safari); Bo Kinntorph (Liseberg); Franz Mack (Mack Rides/Europa-Park); George Millay (Wet 'n Wild); Jay Stein (Universal Studios Florida); Geoffrey Thompson (Blackpool Pleasure Beach); and Antonio Zamperla (Zamperla). A complete list of inductees and video tributes are available at www.IAAPA.org/about-iaapa/awards/hof-selection-criteria/hof.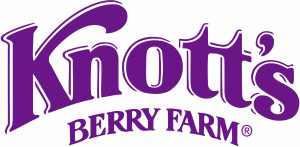 BUENA PARK, Calif, — Knott's Berry Farm is proud to announce two major projects for 2014 that continue reinvestment in the park's rich history and heritage. Camp Snoopy celebrates its 30th Anniversary with the revitalization of the entire land of High Sierra fun. The classic Calico Mine Ride, Knott's first major attraction and theme park industry icon, will undergo an all-encompassing refurbishment complete with new state-of-the-art animatronic figures and enhanced scenery. Camp Snoopy's area beautification and the revitalized Calico Mine Ride are slated to open early summer of 2014.
"Camp Snoopy and Calico Mine Ride have delighted guests for decades and are classics that families come back time and again to experience together," said Raffi Kaprelyan, Knott's Berry Farm's vice president and general manager. "The revitalization of these areas will once again demonstrate our commitment to Knott's heritage and will preserve these experiences for a new generation of guests to enjoy."
Camp Snoopy, home of the beloved PEANUTS Gang, has welcomed the young and the young at heart since its grand opening on July 1, 1983. In honor of the land's 30th anniversary, the High Sierra mountains camp theming will be enhanced throughout. Thirty years ago the five-acre nature wonderland was created by the Knott family to be a carefree place where nature, adventure and imagination come to life, and in 2014 it will undergo a number of exciting updates including new rides and restoration of the entire area with the original inspiration in mind.
Additionally in 2014, Knott's beloved Calico Mine Ride will undergo complete refurbishment.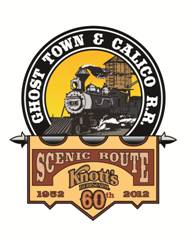 The Calico Mine Ride, Knott's first major ride, opened in Ghost Town in November 1960 and was quickly recognized as one of the world's most immersive "dark rides." The beloved attraction designed by industry pioneer- Bud Hurlbut, carries riders aboard ore cars, on a realistic adventure through dimly lit tunnels of a working gold mine. The winding journey takes passengers to underground lakes, waterfalls, caverns filled with thousands of mysterious formations, chambers filled with steaming, bubbling pots and geysers. At several points in the trip, riders find themselves along the rim of a sixty five foot deep and ninety foot wide scene filled with dozens of animated miners trying to strike it rich.
The Calico Mine Train attraction stands 7 stories tall. Every year over 1 million guests take part in the eight minute journey. The mountain required over 275 tons of steel to complete and was the first attraction with a "hidden" themed queue that snakes upward to the loading station, out of sight of onlookers. The design preserves the impressive forced perspective of the mountain range, based on the sites in the authentic ghost town at Calico in California's Mojave Desert.
In January 2014 the attraction will close for a comprehensive restoration by Knott's Berry Farm's design and production team. The project will be another partnership with Garner Holt Productions, Inc., (GHP) the team that brought award winning new enhancements to the Timber Mountain Log Ride in 2013 with lifelike animatronics and stunning show scenes.
"It is our company's top priority to preserve and enhance the original story of a working gold mine deep in the heart of the Old West," said Garner Holt, GHP's founder and president. "The Calico Mine Ride will be filled with lifelike sounds and motion, while maintaining the uniquely authentic feel of the attraction as designed by Knott's and industry legend Bud Hurlbut." The renovation of the iconic attraction includes the addition of over 50 new state-of-the-art animatronic figures, all new audio and theme lighting system, and special effects that will capture the imagination of would-be miners as they journey deep into the winding caverns of the attraction.
In 1954, Knott's Berry Farm founder, Walter Knott, delivered an open letter to his employees in which he wrote "You know, we never fully enjoy the things we have until we share them with those we love." Next summer, Knott's invites the world to come back to Camp Snoopy and Ghost Town to enjoy these new adventures together.
For more information on Knott's Berry Farm including admission, park hours and events visit www.knotts.com or download the Knott's Berry Farm app for your smart phone.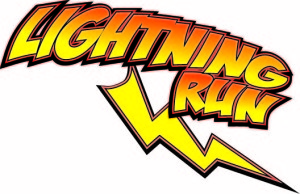 Wichita, Kan. — The New Kentucky Kingdom and Hurricane Bay announced at Midnight on Saturday November 17, 2013 that they will reopen the park this May with a new steel hyper coaster called the Lightning Run. Chance Rides is proud to announce that we are the manufacturer of this brand new roller coaster, the Hyper GT-X.
Lightning Run's action packed layout features a 100 ft, 80 degree first drop, nearly straight down. The coaster races through approximately 2500 ft of
track across high banked turns and multiple air-time elements. The Hyper GT-X features a brand new coaster train design with state of the art rider restraints.
Lightning Run is scheduled to open at the newly renovated Kentucky Kingdom and Hurricane Bay in May of 2014. You can see the new coaster train on display at the IAAPA Expo in Orlando, FL until Friday November 22, 2013. You will also have the opportunity to see a 3-D video rendering of Lightning Run in the Chance Rides booth #5125.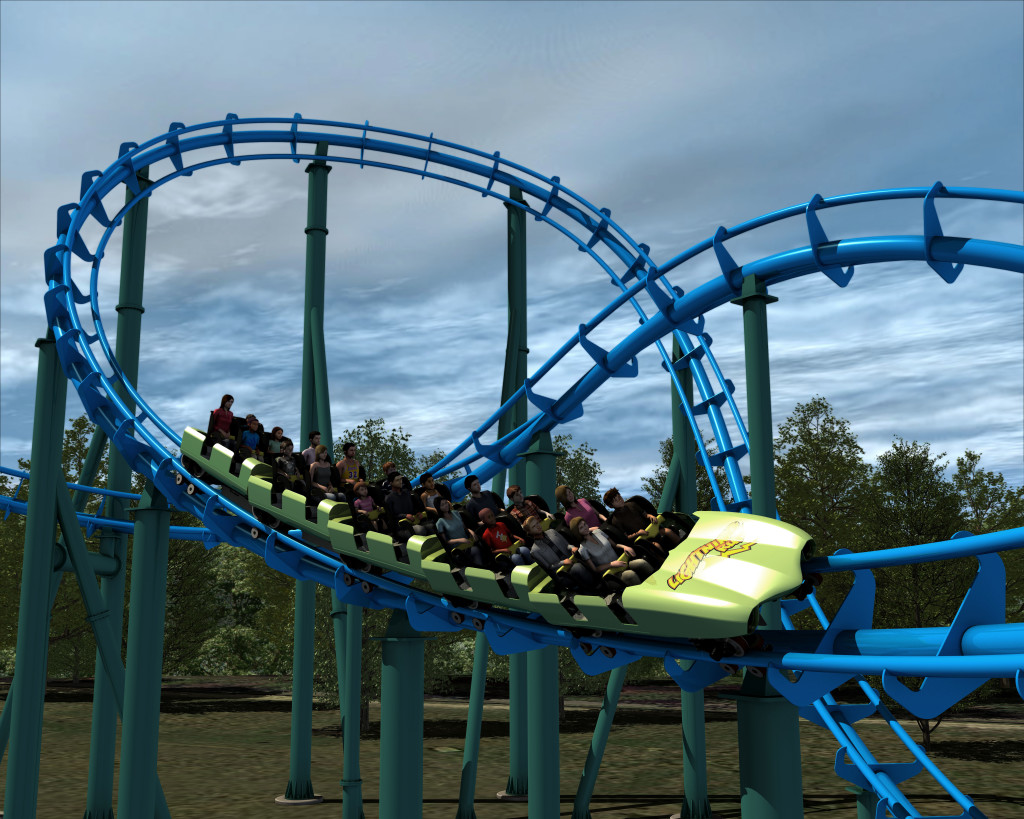 The history of the roller coaster takes the stage at the 2013 IAAPA Attractions Expo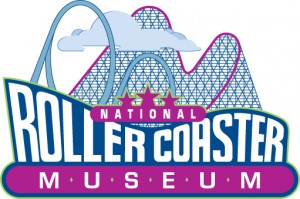 ORLANDO, Fla. — The National Roller Coaster Museum and Archives is sharing the history of amusement parks with members of the industry at the 2013 IAAPA Attractions Expo in Orlando, Fla., Nov. 18 – 22.
A timeline that features milestones in the history of the roller coaster will be prominently displayed on the south concourse at the 2013 IAAPA Attractions Expo. The display is a labor of love by a group of historians and NRCMA board members who felt the timing was ideal to remind the leaders of the amusement industry of its remarkable past.
"Our organization is committed to preserving and protecting the history of this industry. We hope this small installation will arouse some interest in amusement park history and the important work the NRCMA is doing," Gary Slade, NRCMA Chairman said.
Thanks to donations by industry leaders Gary and Linda Hays from Cliffs Amusement Park and by the Knoebel family, the NRCMA recently began the expansion of its archive building in Plainview, Texas. Ongoing acquisition of artifacts from Cedar Point, Knott's Berry Farm, Circus Circus Adventuredome, White Water Branson and Adventure City forced the NRCMA to outgrow its current facility.
The NRCMA's mobile exhibit completed its second year at Dollywood in Pigeon Forge, Tennessee. The multi-media installation was viewed by nearly 50,000 guests during its limited two-year run.
"We are always looking for facilities interested in our mobile or custom exhibits," Slade said. "In order to continue to acquire artifacts and create exhibits like the one at Dollywood, we need the industry to support us and to help us expand. If we don't preserve our history for generations to come it will be lost."
In addition to the mobile exhibit, the NRCMA will have a booth and representative on the trade show floor. Guests are encouraged to stop and visit at booth #4655.

Original family icon to be completely refabricated for 40th Celebration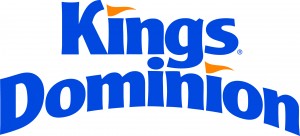 DOSWELL, Va. — Kings Dominion is excited to announce the iconic "Singing Mushrooms" will make their grand return in the Spring of 2014 as part of the kick-off to the park's 40th Celebration. This fan-favorite that families came to know and love, will feature the original four colorful mushrooms along with the infamous frog, all singing to their favorite barbershop songs.
"When Kings Dominion announced its 40th Celebration earlier this fall, the response was overwhelming that our guests wanted to see the popular Singing Mushrooms brought back," said Kings Dominion's Vice President and General Manager Pat Jones. "As an employee and fan of Kings Dominion since the 70′s, I am excited to see one of my personal favorites return to the park for a new generation of guests to enjoy."
Garner Holt Productions, Inc. (GHP) from San Bernardino, California was chosen to assist in the refabrication of the Singing Mushrooms. GHP is the world's largest designer and manufacturer of animatronics for theme parks, museums, dining and retail locations. The company has built nearly 4,000 animatronic figures, hundreds of animated props and show action systems. Most recently, they worked on a restoration of the Timber Mountain Log Ride at Kings Dominion's sister park, Knott's Berry Farm in California.
GHP and Kings Dominion are working together to maintain the rich history of the Singing Mushrooms, but also add 21st century animatronic technology to it. The new Singing Mushrooms will have more character to the figures with subtle additional functions not seen in the original animatronics. The Singing Mushrooms will be located in the newly re-themed Candy Apple Grove section of the park.
Kings Dominion's 40th Celebration will begin when the park opens for its 40th season on Saturday, April 5, 2014. You can reminisce during the off-season by visiting www.kingsdominion.com/celebration. The park's 40th Celebration website includes historical facts, photos and videos and the latest announcements regarding this exciting celebration.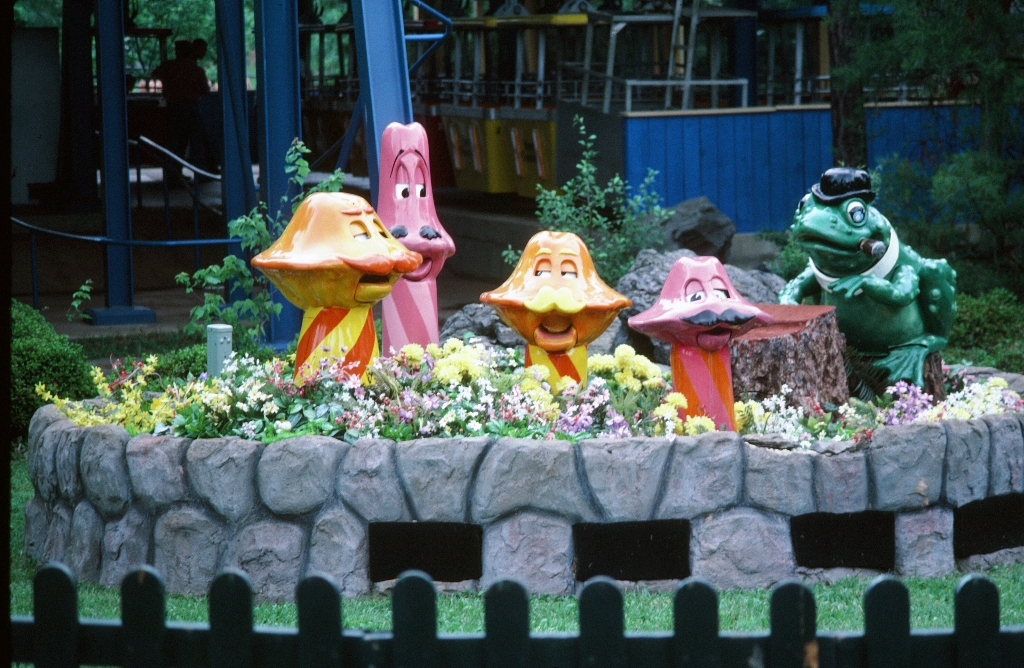 World's largest sports vacation destination to add one-of-a-kind thrill ride
EMERSON, Ga. — One of the most unique thrill rides is coming to the world's largest sports vacation destination. The Polercoaster, created by "inventioneer" Bill Kitchen, designer of the SkyCoaster and SkyVenture, will be built at LakePoint Sporting Community. Located in Emerson, Ga., north of Atlanta, LakePoint Sporting Community is a 1,400+-acre development under construction that will feature state-of-the-art venues for 29 of America's favorite youth sports and 5 million square feet of mixed-use development. Along with sports, LakePoint will include approximately 29 on-site hotels, restaurants, retail shops, office space and several other entertainment venues.
US Thrillrides has assembled a world-class team to build the attraction, including Celtic Engineering, Haskell Steel, and S&S~Sansei. According to the company, USTR will announce other Polercoaster sales in the next few weeks.
The Polercoaster is an incredible double engineering marvel that will provide visitors an opportunity to ride one of the tallest and most thrilling roller coasters in the United States, as well as visit the observation tower with retail, restaurant/bar and observation area at the top. Polercoaster is a full coaster experience in a small footprint, including multiple loops, barrel rolls and high G-force maneuvers, making it a ride like nothing on the market. The vertical nature of the Polercoaster creates an amazing visual "icon" for LakePoint with potential for exceptional lighting options.
"At over 325 feet tall, the planned Polercoaster at LakePoint will be the tallest coaster in the Southeast and one of the top-ten tallest coasters in the United States. We expect to deliver high thrills for more than 4 million annual visitors to LakePoint," said US Thrill Rides President, Michael Kitchen. "We believe the Polercoaster will add an electrifying view and an exciting high thrill attraction to the LakePoint development."
Since the November 1, 2012, groundbreaking ceremony, LakePoint has formed partnerships with some of the world's most recognized brands including, The Coca-Cola Company, Bass Pro Shops and Greg Norman Golf Academy. Bass Pro Shops, America's most popular outdoor store, will open a 104,000 square foot Bass Pro Shops Outpost store at LakePoint. In addition to being the exclusive beverage provider, the Coca-Cola Company will build its first Powerade Sports Safety and Hydration Lab at LakePoint. Greg Norman is building a first-class golf facility and Greg Norman Golf Academy within the LakePoint complex.
"We are thrilled to be bringing the most unique thrill ride attraction to our LakePoint Entertainment Village called BoomTown," said LakePoint Co-CEO and Master Developer Neal Freeman. "BoomTown will be the gateway to the development with themed restaurants, a movie theater and now the Polercoaster. At LakePoint we are focused on partnering with brands and attractions we consider to be the gold standard in their industries, and we are excited we have done so by working with US Thrill Rides to acquire the unique Polercoaster."
First phase of the LakePoint Sporting Community will open in 2014.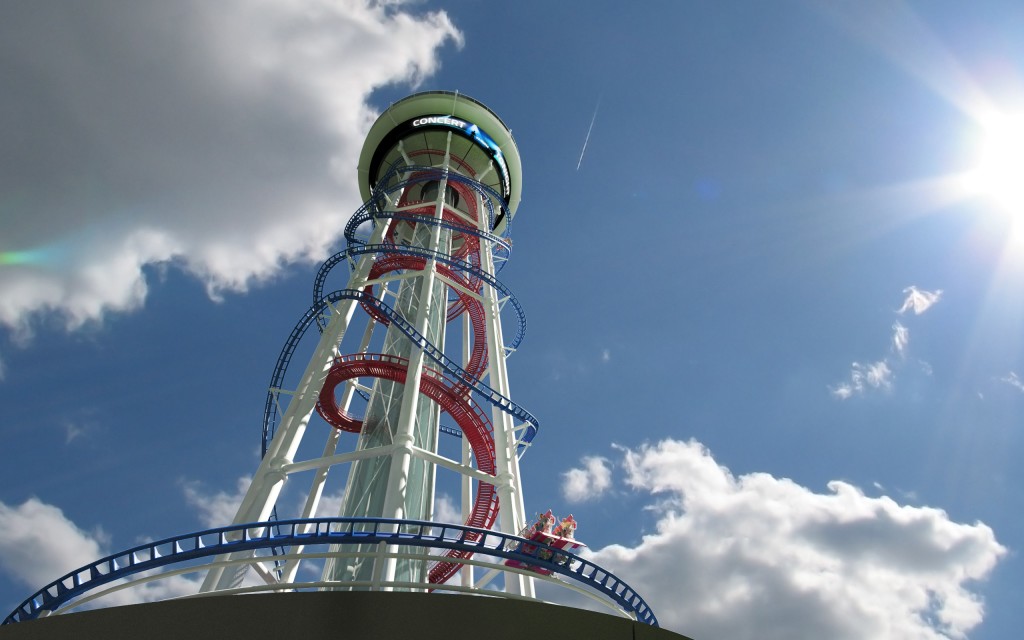 ORLANDO, Fla. — SeaWorld Entertainment, Inc. (NYSE: SEAS), a leading theme park and entertainment company, reported financial results for the third quarter of 2013.
Highlights for the Third Quarter of 2013
Record revenue of $538.4 million, an increase of $16.1 million, or 3%, compared to the third quarter of 2012.
Record Adjusted EBITDA[1] of $254.4 million, an increase of $22.8 million, or 10%, compared to the third quarter of 2012.
Record net income of $120.2 million, an increase of $27.9 million, or 30%, compared to the third quarter of 2012.
Free Cash Flow of $140.8 million, an increase of $18.3 million, or 15%, compared to the same period in 2012.
Increased guidance for full year 2013 Adjusted EBITDA to be in the range of $432 million to $442 million.
Declared a cash dividend of $0.20 per share (paid on October 1, 2013).
"The third quarter is an extremely important period for our Company as the summer travel season accounts for a significant portion of our full year revenue and earnings. Given that, I am pleased to announce record results in revenue, Adjusted EBITDA, and net income. Our performance was driven by strong results at our SeaWorld branded parks, continued benefits from our pricing and yield management efforts, and effective cost management," Jim Atchison, President and Chief Executive Officer of SeaWorld Entertainment, Inc. said. "We remain on track to finish our third straight year of record revenues and earnings with significant free cash flow growth."
For the complete report please visit the SeaWorld Entertainment website.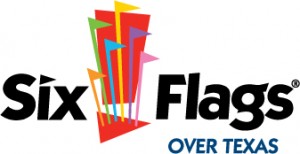 We continue to extend our deepest condolences to the Esparza family. This was a tragic accident that deeply affected our employees, especially since safety is our highest priority and at the heart of everything we do.
The Texas Giant re-opened in September after external and internal experts determined the coaster was safe to ride and that the accident was not caused by any mechanical failure. We added incremental and overlapping safety measures to the ride including re-designed lap-bar restraint pads and seat belts. We also added a test seat at the ride-line entrance so guests can determine if they properly fit in the restraint system. The Texas Giant continues to be a guest favorite.
Since the safety of our guests and employees is our number one priority, we invest the greatest amount of our resources into our safety and maintenance programs.
In addition to our daily maintenance inspections, all of our rides are inspected at least annually by corporate engineers, corporate safety personnel and third-party experts. All of our ride operations meet or exceed manufacturer and ASTM standards.
Below are some facts about the Texas Giant restraint system that we believe you will find helpful:
The restraint system on the Texas Giant is a hydraulic system and makes no clicking noise. It is run by a highly-sophisticated, computerized system.
Once in a locked position, the lap bar restraint cannot open unless released by the ride operator who controls the computerized system, and the restraint will only open while the train is in the loading station where there is power.
The lap bar restraint cannot move from its original locked position during the ride since there is no source of power, and during the investigation, multiple external and internal experts determined the restraint did not release or move on the day of the accident.
It is common for the ride operator to release the restraints in the loading station so guests can momentarily exit (to store personal belongings, etc.) or to put something in their pocket. The system is not designed to release one seat at a time, so if one seat is released, multiple restraint bars are released at the same time. After any release, all restraints are checked again by the ride loaders and by the ride operator at the control station before the train can leave the station. An example of this was evidenced in the video sent by one of our guests to the police department.
The ride's operating system will not allow the ride operator to release the train from the loading station unless every lap bar is in a locked position.
The indicator lights next to the seats on the train are not part of the safety system, but exist solely for the convenience of the ride loaders. The lights at the control panel are the only lights used by the ride operator and the computerized operating system to assure all seat restraints are depressed and locked in place prior to the train leaving the station.
Our hearts remain heavy about this accident and our sincerest condolences go out to Ms. Esparza's family.
Accidents in this industry are extremely rare and we safely provide 26 million guests with approximately 200 million rides every year. Nearly 25 million people have ridden the Texas Giant since it opened.
Safety is the foundation of our brand and we have every incentive from a reputational, moral and financial perspective to ensure our parks remain as safe as they possibly can be.
Sharon Parker
Communications Manager
Six Flags Over Texas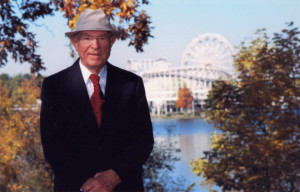 MONTICELLO, Ind. — Thomas E. Spackman of Monticello, died November 11, 2013, at White Oak Health Campus in Monticello. He was 100.
Indiana Beach (originally known as Ideal beach) was founded in 1926 by Tom's father, Earl Spackman. From his youth spent running a soft drink stand on opening day in 1926 to owning the facility and building it into the top tourist draw in the state of Indiana and one of the most popular vacation resorts in the entire Midwest, Tom dedicated his entire life to the amusement industry and the growth of his home community and state.
Tom became president of the amusement park in 1946, after the death of his father. Branching-out the appeal of Ideal Beach, Tom introduced the Beach's first permanent rides in 1947. These included a Ferris Wheel, Merry-Go-Round and Roll-O-Plane.
For Tom's vision to continue and grow, he knew more people had to come to Ideal Beach. Knowing the immediate area did not have enough population to support the growth, he had to figure out a way to attract more guests. He wanted people to know that they could come to Indiana to have fun and enjoy a vacation. To accomplish this, in 1950, he elected to change the name from Ideal Beach to Indiana Beach.
Throughout his life, Tom received much recognition and a great number of awards for his service to the amusement industry. Some of these included:
National Association of Amusement Parks, Pools, & Beaches Harry J. Batt Trophy (1950) for most outstanding promotion made in the industry in 1950
IAAPA Board of Directors Special Award for Promotion for promoting the state of Indiana through Indiana Beach's slogan "…There's more than corn in Indiana!" (1989)
Indiana Tourism Vista Award (1994)
Monticello Chamber of Commerce Lakes Award (1995)
Sagamore of the Wabash Award (presented by Indiana Governor Frank O'Bannon, 1999)
Monticello Chamber of Commerce Business of the Year (2000)
Monticello Chamber of Commerce Lifetime Achievement Award (the 1st recipient of this award)
IAAPA Meritorious Service Award (2003)
Honored by Indiana State Senate Concurrent Resolution No. 10, honoring contributions to the amusement industry and the community. (2003)
Inducted into the Restaurant & Hospitality Association of Indiana Hall of Fame (2003)
Recognized by the Mayor of Monticello, Indiana (Robert E. Fox) for his continued contributions to the community-at-large, to tourism, and for his inspired expansions of Indiana Beach Amusement Resort. The Mayor proclaimed June 19, 2005 as "Thomas E. Spackman Day" in the city of Monticello. (2005)
Recognized by the Governor of Indiana (Mitch Daniels) as being a long-standing force in promoting travel to Indiana and for the role he has taken in developing Indiana as a one-of-a-kind destination for visitors. The Governor proclaimed June 19, 2005 as "Indiana Beach Day" in the state of Indiana. (2005)
Recognized by Coca-Cola Enterprises for 80 years of partnership & success. (2005)
Arrangements are pending at Springer-Voorhis-Draper Funeral Home.
Boeing 737 adorned with beloved Disney-Pixar characters flies four Make-A-Wish Alaska and Washington children to Disneyland Resort on inaugural flight
SEATTLE, Washington — The newest themed airplane in Alaska Airlines' fleet flew into Seattle-Tacoma International Airport November 7, featuring one of America's most beloved and rusty tow trucks.
Adorned with the familiar images of Disney-Pixar's animated Cars characters Mater, Lightning McQueen, Guido and Luigi, the colorful Boeing 737-800 named "Adventure of Disneyland Resort" celebrates Alaska's partnership with Walt Disney's original theme park.
It is the fifth Disney-themed airplane born out of the successful partnership between Seattle-based Alaska Airlines and Disneyland Resort.
"Our Disney planes generate a lot of excitement among our passengers young and old wherever they fly," said Jeff Butler, Alaska Airlines' vice president of customer service-airports and cargo, and board member of Make-A-Wish Alaska and Washington. "I can't think of a better way to celebrate our strong partnership than to launch this flying invitation to visit Disneyland Resort's newest attraction and Mater's home in Cars Land."
"Since our inception, we've granted life-affirming wishes to more than 5,300 children in Alaska and Washington and it's only because of the partnerships that we have with companies like Alaska Airlines and Disney," said Barry McConnell, president and CEO of Make-A-Wish Alaska and Washington.
Since granting its first wish in 1986, Make-A-Wish Alaska and Washington has granted 2,257 Disney wishes and sent 1,051 children and their families on wish trips via Alaska Airlines. Disney helps Make-A-Wish America® grant more than 5,000 wishes annually, making a trip to a Disney Park the most frequent wish requested by Make-A-Wish children.
Alaska Airlines has supported Make-A-Wish Alaska and Washington since 1986 and provides air transportation for about 225 Wish kids and their families to travel each year. Alaska invites members of its Mileage Plan to donate frequent-flier miles to Make-A-Wish through the Charity Miles program. To donate miles, visit www.alaskaair.com and click on the "Mileage Plan" and "Charity Miles" links.
The Adventure of Disneyland Resort aircraft received its new livery at Aviation Technical Services in Everett, Wash. A team of specialists from Associated Painters Inc. accomplished the complicated painting process, including a sponge-type application to re-create Mater's rust-colored finish.
Travelers attending the Sea-Tac Airport event shared photos using #iflyAlaska and #Disneyland hashtags. A time-lapse video of the aircraft in various stages of the painting process is posted on Alaska Airlines' www.youtube.com/alaskaairvids.
Alaska's other Disney-themed planes are the "Spirit of Disneyland II," launched in 2009; the "Spirit of Make-A-Wish," which debuted in 2006; and "Magic of Disneyland," which entered the fleet in 2005. Alaska's first Disney plane, the "Spirit of Disneyland I," joined the fleet in 2002 and was repainted in 2009.