Military members receive special rates from $69 for a poolside room
ORLANDO, Florida, — CoCo Key Hotel and Water Resort – Orlando is offering active and retired members of the U.S. Military a special discounted rate from $69 per night for a poolside room in honor of Memorial Day. Offer available April 21, 2014 through June 6, 2014. A military I.D. card is required at check-in; guests may book using the promotional code: COCOSALUTE.
CoCo Key is in the center of all major attractions and activities in Orlando and offers a complimentary scheduled shuttle service to Universal Orlando Resort and SeaWorld Orlando. Other nearby attractions include: Disney World, shopping at the Orlando Premium Outlets and the Orange County Convention Center.
With more than 5,000 square feet of event space and on-site catering, CoCo Key is the perfect place to hold a birthday party, family reunion, sports group event, or corporate meeting. Come to CoCo Key Hotel & Water Resort-Orlando and enjoy the all the benefits that Orlando has to offer, with big savings.
Book April 21, 2014 through May 31, 2014 and stay through June 5, 2014 to receive this special U.S. Military offer at cocokeyorlando.com or by calling the reservations center at 1-877-875-4681. Offer subject to change, based on availability, and restrictions may apply.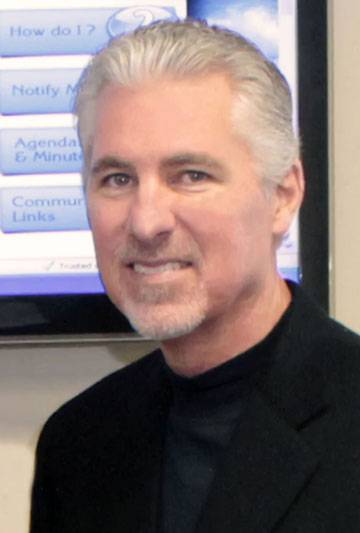 SOMERS POINT, N.J. — James Roy Gillian, "Jimmy", 57, of Somers Point, NJ passed away Wednesday, April 16, 2014 at his home.
He was born August 28, 1956 in Somers Point to Jean (nee Young) and Roy Gillian.
Jimmy was a graduate of Ocean City High School class of 1974.
He was the former owner of Gillian's Island Water Park and Adventure Golf on the boardwalk in Ocean City.
He was a proud member of Ocean City Lodge # 171 F. & A. M. and former member of IAAPA.
He was predeceased by his brother: John David Gillian and step-father: David Simpson.
Surviving are his son: Ryan and daughter: Lauren both of West Chester, Pa, wife: Betsy Belleville Gillian of Somers Point, his mother: Jean Simpson, father and step-mother: Roy and Pat Gillian all of Ocean City, two brothers: Steve of Florida and Jay and Michele Gillian of Ocean City.
A Masonic Funeral Service by Ocean City Lodge will be offered Wednesday at 12 noon immediately followed by his funeral service at the Ocean City Tabernacle, 6th Street at Wesley Avenue, Ocean City, N.J. where friends may call from 10:00 until time of service.
Burial will follow Seaside Cemetery, Palermo, NJ.
The family suggests those who desire send memorial contributions to the John David Gillian Memorial Scholarship, c/o Ocean City High School, 5th Street at Atlantic Avenue, Ocean City, NJ.
Condolences, Flower and Information godfreyfuneralhome.com.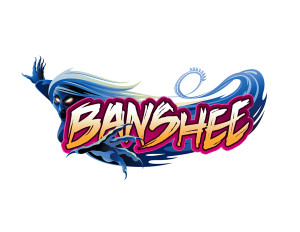 MASON, Ohio — Kings Island introduced Banshee, the world's longest inverted coaster, during a media preview today. Banshee screams onto the scene as the park's 15th roller coaster. With a price tag of $24 million, it is the largest investment in Kings Island's history.
"The ride has been designed with the thrill-seeker in mind. It's an incredible ride delivering two and one-half minutes of non-stop action. The elements incorporated into this ride make for a ride experience that is unmatched on an inverted roller coaster," said Greg Scheid, Kings Island vice-president and general manager.
The new thriller replaces and takes over the same real estate previously occupied by the Son of Beast wooden coaster, which was removed in 2012.
Supplied by Switzerland's Bolliger & Mabillard, Banshee stands 167-feet tall and treats riders to a 68 mph tour of the ride's 4,124 feet of track. The ride layout, specially designed for Kings Island, includes a unique collection of elements: a 150-foot Curved Drop, Dive Loop, Vertical Loop interacting with the lift, Zero-G-Roll, Batwing, Outside Loop, Spiral, In-Line-Roll, and Carousel.
Constructed over undulating terrain, Banshee offers several unique elements that distinguish the ride from others of its ilk. Two of the most unique features about Banshee are the massive size of every loop, and unlike other roller coasters, the top speed isn't reached until halfway through the ride's course. Since Banshee's lift hill is on a higher elevation than the other side of the ride that goes down into a valley, the total elevation change is 208 feet from the highest point at the top of the lift hill to the lowest point, which is the bottom of the Batwing between loops four and five.
"The in-line roll near the end of the ride is one of my favorite elements. It will surprise you." – Greg Scheid, Kings Island ice-president and general manager.
Banshee utilizes three trains with eight cars per train. Riders will be arranged four abreast for a total of 32 riders per train. Hourly capacity with three trains is expected to be 1,650 guests.
Banshee is themed to a wailing mythological messenger from the underworld with flowing white hair and gleaming eyes. Textured lighting and other lighting effects will bring the Banshee legend to reality, creating the ultimate night ride experience.
"If you think riding the Beast at night is a thrill, wait until you experience a night ride on Banshee. Like the Beast, it's something you'll always remember and look forward when you visit Kings Island," said Don Helbig, public relations area manager, Kings Island
"It's everything an inverted roller coaster should be, and more," added Richard Zimmerman, chief operating officer, Cedar Fair Entertainment Company.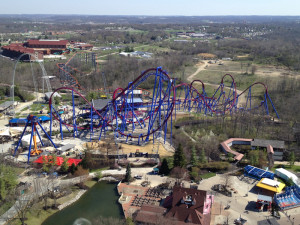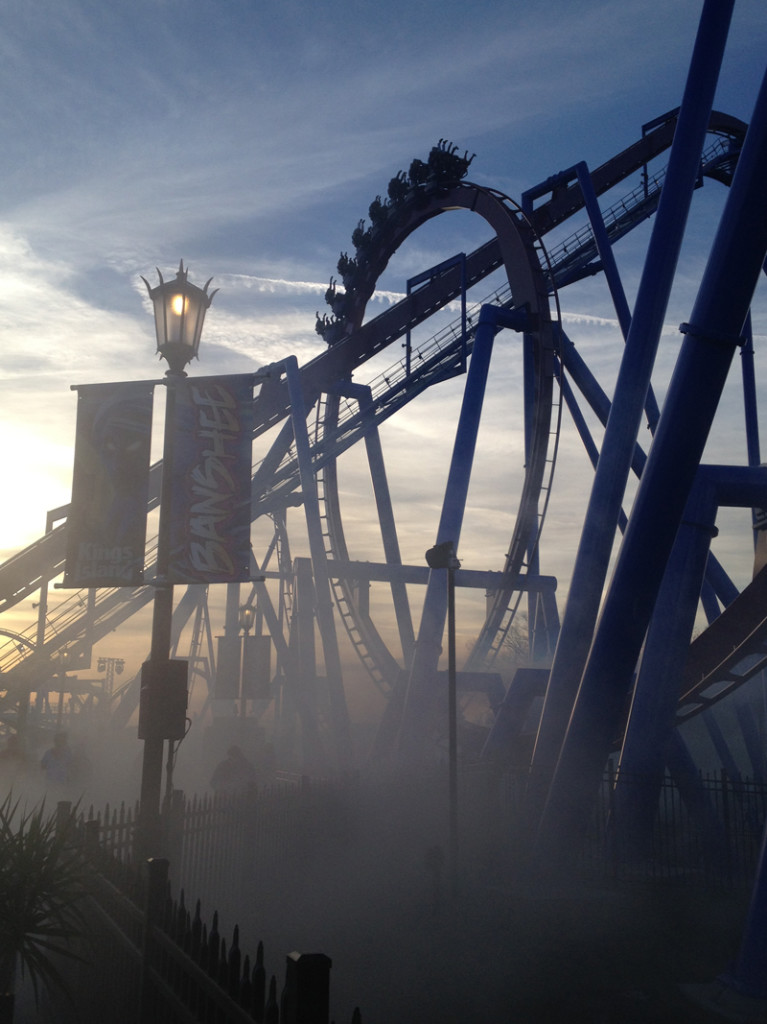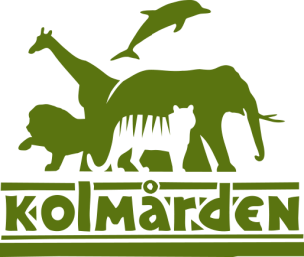 Norrköping, Sweden — This summer, work will begin on Wildfire, a contender for the world's best wooden roller coaster. Thanks to new technology Wildfire is pushing the limits of what was previously possible. Once it is officially opened in the spring of 2016, it will be Scandinavia's fastest and tallest roller coaster and the fastest wooden roller coaster in Europe. The investment totals SEK 110 million ($16.8 million).
At the top of the first climb, guests will be 132 meters (433 feet) above the blue waters of Bråviken bay, with a fantastic view over Kolmården's beautiful scenery. At the crest, the view suddenly gives way as riders plunge 49 metres (161 feet) down toward the bottom of the ravine at an 83-degree angle in free fall with speeds passing 110 km/h (71 MPH) as riders approach the start of the next ascent and enter an Inverted Zero G Stall. The train then speeds onwards through the woods along the 1.3 kilometers (4,266 feet) of track. Wildfire races between the treetops and the sensation that the laws of physics are being broken continues right up to the end.
"For a long time, our goal has been to build the world's best roller coaster at Kolmården. The challenge has been to develop a world class roller coaster that blends in with the extraordinary landscape and the park's atmosphere. This has finally been made possible thanks to modern technology. We are delighted that this dream can finally be realised," says Johan Tidstrand, principal owner of Parks and Resorts.
Wildfire, which will openat Kolmården in the spring of 2016, belongs to the new generation of wooden roller coasters. The ride is being built using new, patented technology that is revolutionising and pushing the boundaries for wooden coasters. The first roller coaster to use the new technology was built in 2013 at the Silver Dollar City theme park. Wildfire will be the first roller coaster of its type outside the USA. The result is a 57-meter high, 1.3 kilometer-long track with a maximum speed of 113 km/h, three inversions and 12 airtime hills (4 with negative G). Wildfire will also be quieter than wooden roller coasters in general.
"We have taken some of the best elements of the world's best roller coasters, added new ideas and created a unique ride. The result is Wildfire, a ride with so much air time, action and intensity that it will have no equal. The two-minute ride through Kolmården's dramatic terrain high above the waters of Bråviken bay, will make it the world's best wooden coaster," says Peter Osbeck, Ride Manager at Parks and Resorts.
Wildfire is being built using Swedish lumber.
"Wildfire, along with the other investments at the park, is being built in order to develop Kolmården as one of Sweden's top destinations. By continuously expanding the park, Kolmården will become an even better destination and we can attract more visitors. This will enable us to reach out to more people with our public education initiatives," says Mats Olsson, CEO at Kolmården.
The name Wildfire has a strong link to the natural and cultural history of the area. Wildfires helped to shape the landscape and have been critical to the unique biodiversity that has been preserved in the area until this day.
Wildfire will open in 2016.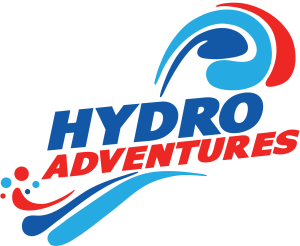 POPLAR BLUFF, Mo. — United Parks announced today the purchase of former Bluff Falls Water Park. The water park will reopen in 2014 under new management and the name Hydro Adventures. Besides the name change, United Parks will be making many other improvements throughout the year, including the addition of a major new water slide named Twisted Six, opening July 4th weekend, and a Triple Threat Basketball attraction.
There will be many other updates and improvements throughout the year including: new go-carts with a state-of-the-art control system, and renovations to the mini-golf course and batting cages.
Expansions of food services will not only offer a more robust menu to individual park guests, but will now be available to cater for group events and birthday parties.
United Parks will also be adding two new Halloween Events in the Fall: an all-ages event during the day, named Hydroween, and a scary event in the evening named HydroHalloScreams.
Hydro Adventures Season Passes will go on sale Friday, April 11 for $49.95. This includes a $10 early-bird discount. Beginning Friday, May 23, Season Passes will be $59.95. This is a slight increase from last year, but with the many additions and improvements it is a greater value.
As part of their strong commitment to safety, United Parks will require all lifeguards to be trained and certified by the Ellis & Associates National Pool & Waterpark Lifeguard Training course. United Parks is also committed to creating a clean and friendly environment with plans to update and improve the park in the future, continually adding to the overall fun and experience of their guests.
The non-water park attractions, including the batting cages and renovated go-carts and mini-golf, will open mid May. The water park will open Memorial Day Weekend.
John Shanrock will be the general manager of Hydro Adventures. Mr. Shanrock is a veteran operator with 35 years of experience.
About United Parks
United Parks is an indirect subsidiary of Purchase Capital and is focused on opportunities in the amusement park, water park, and entertainment industries. The senior leadership includes Jack Falfas and a team that brings over 70 years of experience. Hydro Adventures is United Parks' first operating property.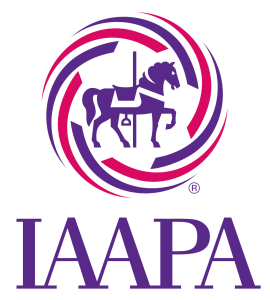 ALEXANDIRA, Va. — The International Association of Amusement Parks and Attractions (IAAPA) is seeking a Director, Safety and Accessibility. The Director, Safety and Accessibility reports to the Senior Vice President, Safety and Advocacy and oversees the association's safety programs, represents the association before global standards-setting bodies, and serves as a member resource on safety, security, and accessibility issues.
Interested candidates must have a college degree, engineering preferred, and 5-7 years' experience working in a safety position. Amusement or attractions industry experience is preferred and experience working with OSHA is strongly preferred.
Interested candidates can apply via the IAAPA Job Board.
No phone calls or agencies please.
Statement from the Laskaris family, Mt. Olympus Water & Theme Parks owners:
WISCONSIN DELLS, Wis. — Our hearts and prayers go out to Mr. Theisen and his family during this difficult time.
Mt. Olympus has cooperated fully with State Department of Safety and Professional Services investigators in an effort to determine the root cause of the March 6 incident. Our engineers and safety experts concur with the state's conclusion that Mt. Olympus properly assembled and installed the lap bar on the ride. However, other findings regarding weight limitations, bulletins and the inspection of lap bars are inconsistent with what our internal investigators found.
The important fact is the ride is permanently closed and will be removed from the park. No fines have been issued.
We will continue our own internal investigation into all aspects of the ride, including whether parts supplied by the manufacturer met specifications.
Mt. Olympus is a family-owned business that prides itself on providing high-quality family recreation and entertainment in a safe environment. This is the first time in our history an incident of this type has occurred at Mt. Olympus. Guest safety is a paramount goal at Mt. Olympus. We conduct strict daily inspections and regular maintenance of our rides, and all employees operating rides complete extensive operator training.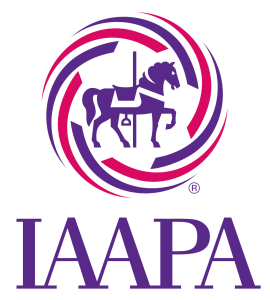 The International Association of Amusement Parks and Attraction, (IAAPA), in conjunction with the IAAPA Family Entertainment Center (FEC) Committee, selected Amusement Insurance Resources (AIR), a division of the insurance brokerage firm Britton Gallagher, as its new preferred FEC insurance program provider. The IAAPA-endorsed insurance program, AIR Elite, is managed by AIR and exclusively available to IAAPA North American FEC members. The program is designed to enhance safety within the FEC industry and provide reasonable insurance premiums for IAAPA members. IAAPA has offered a similar group liability program to its FEC members since 2007.
In 2013, IAAPA issued a request for proposal for a group liability insurance program provider. The IAAPA FEC Committee reviewed the submissions and interviewed prospective partners before choosing AIR. The partnership provides IAAPA North American FEC members access to insurance coverage, risk management assistance, consultative services, and safety education, including exclusive access to an online educational portal complete with training modules.
"With our carrier partner, Specialty Insurance Group, we are able to bring more than 100 years of successful amusement and entertainment insurance program experience to IAAPA members," Drew Tewksbury, senior vice president of Britton Gallagher's Amusement Division, stated. "This insurance program offers a powerful combination of quality insurance, competitive pricing, and valuable risk management tools."
"We are pleased to begin a new partnership with Amusement Insurance Resource," said IAAPA FEC Committee Chair Gregg Borman. "AIR Elite provides IAAPA's FEC members with affordable, comprehensive insurance coverage and additional educational and consultative services."
Eighteen-month celebration kicks off on March 21, 2014, at all three SeaWorld parks
ORLANDO, Fla. – SeaWorld Parks & Entertainment launched on March 21, 2014, a multi-park celebration to commemorate a key event in the company's history. The original SeaWorld Park opened its gates for the first time in March 1964 on Mission Bay in San Diego.
SeaWorld's 50th Celebration features a Sea of Surprises throughout an 18-month celebration highlighting some of the most memorable SeaWorld experiences in San Diego, Orlando and San Antonio.
For nearly five decades, SeaWorld has surprised and amazed guests with unique entertainment, thrilling rides and up-close encounters with animals. During SeaWorld's 50th Celebration visitors will be invited to take part in the excitement through new interactive experiences, shows and pathway performances, even more up-close animal encounters throughout the park and "The SeaWorld Surprise Squad" treating guests with prizes every day.
SeaWorld's 50th Celebration Sea of Surprises Highlights
SeaWorld San Diego will celebrate 50 years by completely transforming the park's arrival experience. Explorer's Reef™ will open in March for the celebration kick-off, and immediately immerse park guests into an undersea oasis. From the moment they enter the park, guests can connect with the sea through multiple touch pools featuring shark pups, rays, skates and delicate little cleaner fish.
SeaWorld is known for amazing entertainment and each park will have something new for the 50th celebration. Kicking off on March 21, Park pathways will come to life with spontaneous entertainment. "Bubble Blowout" is sure to be a guest favorite with a fantastical vehicle creating bubbles of all sizes and shapes. Engaging performances with sea-inspired costumes and props will pop up at unexpected moments to surprise guests throughout the day, like "Splash Dance" and the "Sea Street Band."
Starting this summer, new shows offer guests the chance to celebrate the longer park hours. "Shamu's Celebration: Light Up The Night" is a nighttime Shamu Show debuting at all three SeaWorld parks. The high energy show will include new, original music and production elements, as well as new killer whale behaviors. SeaWorld San Antonio will also launch a new 50th-Celebration-themed ski show for the summer season.
The "SeaWorld Surprise Squad" will roam the SeaWorld parks on a daily basis giving away prizes and special gifts, including exclusive access to rides, behind-the-scenes experiences, Shamu-themed merchandise, reserved show seating and more.
SeaWorld guests are often greeted by an animal ambassador, many of whom were orphaned or injured in the wild and given a second chance thanks to the SeaWorld Rescue Team. As part of SeaWorld's 50th Celebration, there will be more surprise encounters with animal ambassadors throughout the day. A pair of Magellanic penguins, a lemur, or even a parade of flamingos could surprise guests at any moment at all three SeaWorld locations.
To showcase SeaWorld's commitment to the environment and passion for protecting the ocean, a series of giant sea life sculptures will be displayed throughout the parks. SeaWorld commissioned environmental art group The Washed Ashore Project for a collection of larger-than-life sea-themed sculptures – many weighing more than half a ton. The material used to create these pieces comes from the billions of pounds of garbage – mostly plastics – that wind up in our oceans. These amazing works of art point to the urgent need to protect marine animals from such dangers and preserve their ocean habitats.
As part of its continuing commitment to new technology that enhances the guest experience, SeaWorld's 50th Celebration will include new ways for fans to connect to the parks and each other though digital devices. The parks will be launching a variety of enhancements, from interactive apps that provide fun new ways to experience the park to new games and video content.
For more information and continuing news about SeaWorld's 50th Celebration and the Sea of Surprises, visit www.seaworld.com/celebration.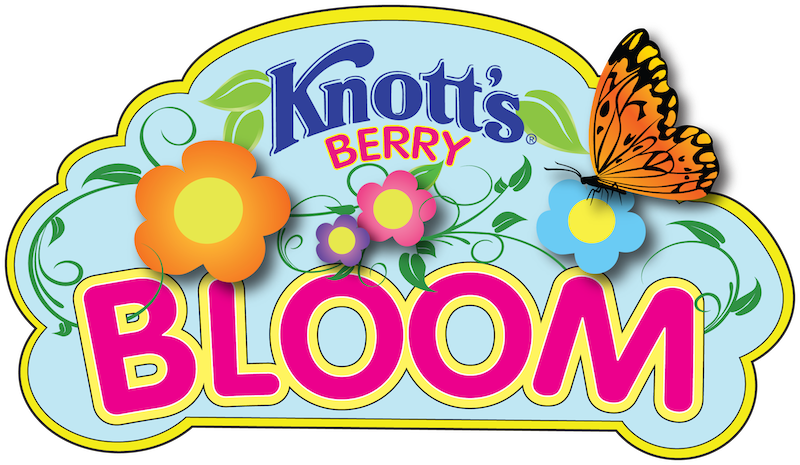 BUENA PARK, Calif. — The second annual Knott's Berry Bloom returns this spring season with larger-than-life displays of beautiful spring colors, interactive family-friendly activities, expanded gourmet food and wine tasting opportunities, and more!
This spring, the historic theme park will host the inaugural Ghost Town Boysenberry Festival where guests can wine, dine, and buy boysenberry inspired products throughout the winding streets of the Old West. Festival entrances feature rustic banners and oversized boysenberries, just ripe for taking that special photo. Walter & Cordelia Knott's Original Roadside Boysenberry Stand, where the family sold freshly picked boysenberries in the 1920′s, will be recreated for the special event, from which guests can purchase authentic boysenberry plants.
As part of the festival, inside Wilderness Dance Hall guests will find a variety of boysenberry inspired gourmet food and wine offerings from around the world. Just outside of the Dance Hall, Ghost Town will be filled with the mouthwatering aroma of ribs, chicken, alligator and other charbroiled treats smothered in boysenberry glaze.
Knott's Berry Bloom also features an extensive line up of live and interactive entertainment. Located in the Boardwalk area, the iconic Charleston Circle fountain transforms into a beautiful floral fountain, adorned with colorful flowers creating an iconic centerpiece for Bloom. Peanuts Party in the Park returns bigger and more interactive than ever with an all-new rockin' set list, more Peanuts characters, and tons of fun surprises in Charleston Circle. And this year Knott's debuts a new nighttime dance party, Bloomination! After sundown, larger-than-life flowers and vines affixed to the Charleston fountain light the night with LED lighting effects; butterfly stilt walkers prance among the crowd, and a DJ spins the hottest dance music for all ages.
The Search for the Easter Beagle returns this year as the Easter Beagle's ENORMOUS Egg Hunt. This year, all five of the interactive Easter Beagle locations will also be prize locations for kids 3-11 years old who are on the hunt for springtime fun. The path will lead explorers to a grand finale meet and greet location with the one and only Snoopy himself in an area of Camp Snoopy created just for this experience!