New general manager named to lead multi-year expansion
Charlotte, N.C. — Carowinds, the premiere entertainment destination of the Carolinas, is in the midst of a significant multi-year expansion. As previously announced, Cedar Fair will invest more than $50 million at Carowinds for new rides and attractions, new and upgraded food locations and general infrastructure improvements. The cornerstone of these exciting expansion plans will be announced by the park on Thursday, August 21.
In anticipation of these long-term plans, Carowinds has also announced changes in its executive team. Mike Fehnel has been appointed to the position of vice president and general manager of Carowinds and will oversee all aspects of Carowinds operations and its planned expansion. Fehnel replaces Bart Kinzel, who resigned earlier this month. In addition, Gary Chadwick has been promoted to the position of vice president, resale. He will report to Fehnel and oversee all aspects of in-park revenue.
"We've made a strong commitment to the Charlotte market," says Richard Zimmerman, Cedar Fair chief operating officer "these changes position Carowinds to meet and exceed the expectations that accompany the investment Cedar Fair is making in the park and provide our guests with a 'Best Day of Summer' experience each and every time they visit."
Fehnel comes to Carowinds with more than 20 years of experience at its sister property, Dorney Park in Allentown, Pennsylvania, where he most recently held the position of Vice President and General Manager. Over the years, Fehnel served in a variety of leadership roles throughout games, merchandise, and food and Beverage. Chadwick was promoted to his position after serving for many years as director of merchandise and games at Carowinds.
Imaginative waterpark design lands winner in Busch Gardens Williamsburg



ST. LOUIS, Mo. – Senior Andrew Reiff of Penn State's School of Visual Arts is 2014's winner of PGAV Destinations' Spot Experiential Scholarship.
The first-of-its-kind scholarship was launched in early spring 2013 and challenged college students from US universities to design a destination based upon one of seven unique environmental concepts, from a solar-powered research station in the Antarctic to a new home for Anheuser-Busch's Clydesdales.
Andrew's submission, amongst numerous entries from across the country, envisioned an immersive waterpark called "Appalachian Creeks." In his narrative, Andrew described a town founded by visionaries to bring fresh water to those without access, and which was eventually converted into an exciting and engaging attraction. His multiple renderings depicted individual rides, entire park lay-outs, and a sophisticated demonstration of the kind of thinking that goes into exceptional destination design. His focus was bridging the gap between spectators and the participating riders.
"Andrew went above and beyond just envisioning a wild water ride," said Ned Diestelkamp, PGAV VP and head of the scholarship review panel. "He showed a deep level of thinking about the guest experience from all angles, considered park signage, based it on creative storytelling, and demonstrated really impressive technical sophistication."
For being awarded the Experiential Scholarship, Andrew has chosen an all-expenses paid trip for him and his family to visit PGAV Destinations-designed Busch Gardens Williamsburg. Scholarship recipients have the choice of visiting PGAV-designed Discovery Cove, Space Shuttle Atlantis, Table Rock at Niagara Falls, Busch Gardens Williamsburg, or the Georgia Aquarium.
Andrew will be graduating from Penn State School of Visual Arts in May 2015 with a Bachelor of Design in Interdisciplinary Digital Studio. A Dean's List scholar and previous teammate of Cru and Walt Disney World, Andrew is a member of the TEA, IAAPA, and is a self-proclaimed theme park enthusiast, most notably a roller coaster junkie. He loves video games like Kirby and TV series like Doctor Who, and is looking to begin his career in the themed entertainment industry as a 3D visualization artist after graduation.
"It's such an honor to be the scholarship recipient this year!" said Andrew. "As an artist and as a future creative individual in the themed entertainment industry, I'm so honored and I appreciate it so much!"
PGAV Destinations is a global leader in the planning and design of unique destinations. Now in its fifth decade, the practice has evolved to become the ideal destination-consulting partner, skilled at developing growth-oriented master plans and translating those plans into successful projects. No other firm offers such an integrated approach to destination planning.
PGAV's key clients include industry leaders such as Delaware North Companies, SeaWorld Parks and Entertainment, the Biltmore Companies, Bass Pro Shops, Ameristar Casinos, Universal Studios, The Gettysburg Foundation, the St. Louis Zoo, and many others. Recent assignments include planning and design at many of the world's "must see" destinations, including the Grand Canyon, Biltmore Estate, Space Shuttle Atlantis, Chimelong Ocean Kingdom, the Georgia Aquarium, the Hoover Dam, and SeaWorld Adventure Parks.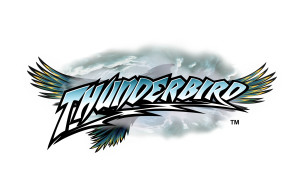 SANTA CLAUS, Ind. — The nation's first launched wing coaster will take flight over Holiday World in 2015.
Named Thunderbird, Holiday World's first major steel roller coaster will feature a zero-to-60 miles-per-hour launch in 3.5 seconds, followed by multiple inversions — including a 14-story Immelmann loop, Zero-g roll, barrel roll, and a loop soaring 125 feet in the air.
Continuing Holiday World's tradition of sending roller coasters through its thickly wooded and hilly terrain, Thunderbird will at first soar and loop high in the air and then hug the ground, surprising riders with rapid-fire "near misses" such as keyholes, themed elements, other rides, trees, and even the ground.
"A wing coaster creates a feeling of incredible freedom – you ride beside the coaster track with nothing above or below you," says Holiday World's president, Matt Eckert. "Thunderbird is the first launched wing coaster in the nation – we can't wait to ride it!"
Eckert calls Thunderbird's manufacturer, Bolliger & Mabillard, the "Cadillac of roller coasters, known for their safety, quality and reliability. We've dreamed of adding a B&M steel coaster for many years and are excited that Thunderbird will be B&M's first launched coaster."
Thunderbird's $22 million price tag is more than twice the amount of any other single-ride investment at Holiday World & Splashin' Safari in the park's 68-year history.
Thunderbird will be located in the park's Thanksgiving section. Construction is already underway and may be viewed live on Holiday World's ConstructionCam. Thunderbird will open next spring.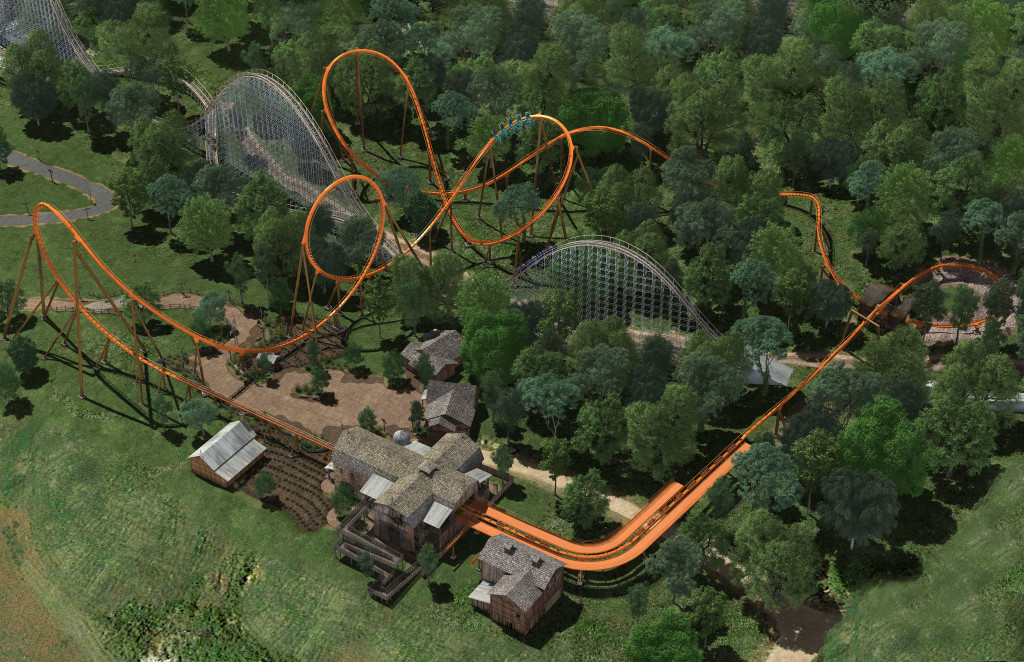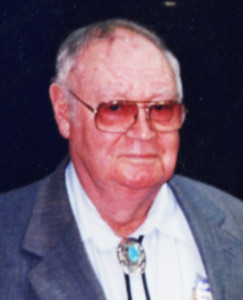 PLAINVIEW, Texas — Walter F. Larson, a native Texan and lifelong citizen of Plainview, passed away peacefully on July 18, 2014.
Walter was born on Sept. 26, 1930 to Walter W. Larson and Anita Jarvis Larson. Upon graduation from Plainview High School, he attended American Flyers pilot training school in Fort Worth. He married his high school sweetheart Sharon Turner in 1950. He worked for Claude Hutcherson as a charter pilot and held special fond memories of the medical charter flights he flew.
Later, he opened a Ferguson tractor dealership in Plainview that became known as Larson-Turner Massey-Ferguson. After selling the dealership to the James Brothers, he ventured into manufacturing high clearance tractors. He possessed a unique and uncanny ability to take what was good and improve it. These tractors were customized for a number of unique applications that included being used on tomato plantations, harvesting grapes and corn de-tasseling. He also manufactured Versa-trac highway sweepers.
In the early 1970s, he began manufacturing amusement rides and is best known for the Super Loops portable carnival ride, known today as The Ring of Fire. He retired from this business in 2007.
Throughout the years he continued to have a tremendous passion for planes, trains and cars. He flew his own private planes for business and pleasure. He loved machinery and how it worked. He was fascinated by motors of all sizes and shape. He spent endless happy hours listening to music of all genres. He especially loved gospel music. He truly felt the music in his heart.
Jeff Novotny, who purchased the company from Walter in 2006 told Amusement Today, "Walter was always a mentor to me and the opportunities he provided my family will never be forgotten. We continue to keep the company name, Larson International, Inc. in honor of Walter and his lifelong achievements."
Novotny continued, "One of my fondest memories with Walter was meeting him at his downtown, toy store. This is where he kept his antique cars and motor coach and we would have a few drinks and play cards or talk about business. When my wife would call to see where I was, I would always respond, I am in 'liquid conference' with Walter and she knew exactly where I was and what we were doing."
OABA's Bob Johnson remembered Walter Larson saying, "We have lost another wonderful pioneer and great engineer in the amusement industry with Walter Larson's passing. His Ring of Fire and Super Loops rides continue to help many showmen provide an entertaining, exciting and safe midway experience for hundreds of million riders. The OABA board extends our deepest sympathy to his family."
He was preceded in death by a daughter, Melinda. He is survived by his wife of more than 64 years, Sharon Larson; sister Sally Hale; daughters, Sarah Larson, Loretta Haynes and Alice Kofahl; six grandchildren; and eight great-grandchildren.
Graveside services were held July 20 at the Plainview Cemetery. Memorial contributions may be made to: St. Mark's Episcopal Church, 710 Joliet St., Plainview, Texas 79072 or Cal Farley's Boys Ranch, 600 SW 11th Ave., Amarillo, Texas 79101 or to one's favorite charity.
Park Recognizes State Employees and ACE Members for Final Ceremonial Ride

AGAWAM, Mass. — Six Flags New England will be retiring the infamous wooden rollercoaster Cyclone on Sunday, July 20. To commemorate this special day, the property will host state employees and American Coaster Enthusiasts to take one of the final rides on Cyclone at 12:00pm. The park will be celebrating the fine efforts of the state's local heroes along with the biggest coaster fans on the planet to commemorate such a special ride.
Cyclone opened at Six Flags New England on June 24, 1983, and has inspired generations of coaster lovers. The concept of the attraction was based off of a popular ride at Coney Island that provided high impact thrills in a small footprint. While the current frame is different than the old attraction, Cyclone at Six Flags New England quickly established its fan base and has remained a popular and beloved coaster over the last thirty years.
The amazing wooden architecture, designed by William Cobb, unfurls over 3,400 feet of track. State employees and American Coaster Enthusiasts will board Cyclone and climb 109 feet to the top to then plummet down at speeds of over 50 miles per hour. These riders will also experience twist and turns around every corner as they face a variety of hills and weightlessness. Like any wooden coaster, the clicks and rattles from the frame only enhance the element of thrill. Cyclone currently is one of the two wooden coasters housed at Six Flags New England.
"We are so pleased to be celebrating the retirement of Cyclone with some of our biggest fans from throughout New England". Said John Winkler, Six Flags New England's Park President. "As the Thrill Capital of New England, we are proud to continuously support state employees along with the American Coaster Enthusiasts."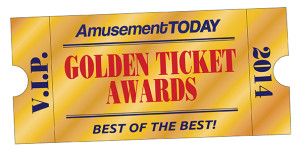 Get your ticket … it's a "don't miss" industry event, and registration and the complete itinerary for Amusement Today's coveted Golden Ticket Awards are now available at www.goldenticketawards.com.   The event will be hosted this year by the beautiful SeaWorld San Diego in California, where the staff is hard at work preparing to roll out the red carpet for the industry on Friday and Saturday, Sept. 5-6.
Nearby Belmont Park will host an Opening Reception on Friday, Sept. 5, while the San Diego Zoo is extending an extra play day on Sunday, Sept. 7.
Special behind-the-scenes tours, receptions, dinners, and of course the much-anticipated awards show are all part of what's being planned for this year's event.
To check out the itinerary and hotel information for the Golden Ticket Awards, as well as to register, please log on to www.goldenticketawards.com.  This event is reserved for working professionals in the amusement industry.  Representatives from parks and attractions, manufacturers, suppliers, consultants and more will come together to celebrate another industry season – all in the name of fun.
The Hyatt Regency Mission Bay in San Diego will serve as the host hotel for the event.  The deadline to make reservations is Aug. 22.  Please refer to www.goldenticketawards.com for specific information and rates.
This is the 17th annual year for the Golden Ticket Awards; they are presented to the "Best of the Best" in the amusement industry and are calculated from an international poll conducted by Amusement Today.
SUNBURY, Pa.—Clair Hain Jr., President and co-founder of Great Coasters International, Inc., has announced that Jeff Pike, Evan Souliere and Chris Gray will be departing to form their own company and pursue additional interests. At the same time, Hain also announced that the two companies have agreed to cooperate closely on wood coaster design and engineering for the foreseeable future.
"These guys have been great for GCI for a long time and are leaving to follow some separate  dreams in addition to the wood coaster work we will be doing together " said Hain.  "Jeff, Evan and Chris have echoed our desire to keep working closely together supporting Adam House, Adam Yerdon and Anya Lehrner in our engineering offices in Cincinnati, as well as our assembly and construction efforts based in Sunbury.
"Jeff was trained by Michael Boodley and has for years he has been passing more and more of GCI's knowledge and responsibilities to our hand-picked engineering team in Cincinnati," added Hain. "Even so, these guys are friends, they are great at what they do, I wish them the very best and we are all very happy we will continue to work together."
Great Coasters traditional wood coasters and Millennium Flyer trains are widely considered the finest in the world. Operating since 1995, GCI is owned and operated by Clair Hain Jr. based in Sunbury, PA. GCI has constructed twenty-three (23) wood coasters since then as well as assisted in the improvement and revitalization of dozens of wood coasters designed and constructed by others.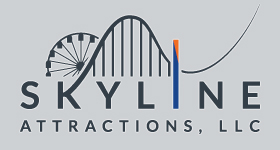 ORLANDO, Fla.—Four amusement industry veterans announced today the founding of Skyline Attractions, LLC. Chris Gray, Jeff Pike, Evan Souliere, and Bill Wydra boast more than 50 years combined experience in amusement ride and device development. They will bring their lifelong passion for amusement parks and spectacular new ideas to life through Skyline Attractions, LLC and a subsidiary company, Skyline Design, LLC. The partners described the exciting details in the following statement:
"We're thrilled to announce the forming of the Skyline companies. We'll be providing amusement operators of all sizes with amazing rides and devices year after year.
"We got together some time ago and discussed the shortcomings in what manufacturers offer to the amusement industry – an industry we all love. We're here to fill those gaps. For years, we have been hearing operators asking "What's new?" and "Where to next?" Skyline's mission is to answer these questions with new and innovative attractions for fixed-site and traveling facilities every year."
"Skyline Attractions, LLC will allow the four of us to harness our combined talents and focus our passion to bring to market new and exciting experiences that our customers' guests are going to love. We will deliver fun, safe, and reliable American-built attractions using high-quality components, impeccable attention to detail, and first-rate customer service. The first of several of those new ideas is already in development, and there are dozens more we are eager to begin work on.
"Our subsidiary company, Skyline Design, LLC, is tasked with the research and development of the innovative new ride and game concepts to be distributed by Skyline Attractions. We will also invent proprietary ride devices as we seek to integrate technology into our product line that will have broad applications throughout the industry. Additionally, we will support industry customers in achieving their amusement goals with our technical and operational knowledge, including cooperating closely with Great Coasters International, Inc. on select wood coaster ride designs.
"Our history and experience are huge benefits, but balancing experience and new talent will be critical to Skyline's long-term success. If you're passionate about fun, Skyline wants to hear from you! We will always be looking for fresh ideas to keep Skyline awesome.
"We're focused on garnering respect from our customers and employees through fair and responsible business practices, and we look forward to building real relationships with our customers as we develop our ever-growing product line."
In the coming weeks Skyline will release information about their first product, officially launching on August 1.
More details can be found online at skylineattractions.com, on Facebook at facebook.com/skylineattractions, and on Twitter @skylineattrax.
Jeff Pike, Chris Gray, and Evan Souliere, formerly of Great Coasters International, Inc., have a combined 40+ years of experience in the design, sales, operation, and maintenance of amusement rides, including more than 25 percent of the world's operating wood coasters. Bill Wydra has founded several successful companies, most notably Ash-Tec, Inc., a high-quality custom contract metals manufacturer providing amusement equipment for almost 20 years that has been ranked on the Inc. 500 / 5000 "Fastest-Growing Companies" list for five consecutive years.
Park guests share highlights of the one-of-a-kind Orlando day resort experience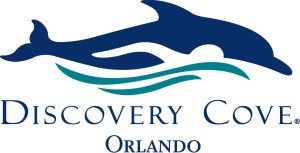 ORLANDO, Fla. — Discovery Cove in Orlando was recently awarded the TripAdvisor Certificate of Excellence This accolade recognizes superior service and is only given to establishments that consistently achieve outstanding traveler reviews on TripAdvisor. Discovery Cove receives top ratings based on a variety of factors, including awe-inspiring, up-close animal encounters, all-inclusive offerings, a lush, tropical atmosphere and exceptional guest service.
"Winning the TripAdvisor Certificate of Excellence confirms what we know to be true: Discovery Cove delivers an extraordinary, immersive experience." said Stewart Clark, Vice President of Discovery Cove. "Our guests are inspired to talk about their day, and TripAdvisor gives them the perfect format to share their experiences. The information that we gain from these guest reviews allows us to continuously improve and deliver the best possible guest service."
Just in time for summer vacation planning, Discovery Cove identified the top five reasons TripAdvisor reviewers believe the day resort is a must-visit attraction.
Discovery Cove feels like "a vacation within a vacation." Located in the heart of the world's most popular travel destination, Orlando, Florida, guests are often astounded upon arrival; they feel like they've encountered a tropical oasis. The lush landscape, wondrous waterways, rocky lagoons and pristine white sandy beaches provide a serene and relaxing environment. With the exception of the dolphin swim and SeaVenture, an underwater journey of the Grand Reef®, nothing is scheduled – allowing guests to enjoy the park at their own pace.

Discovery Cove boasts a wonderful variety of up-close animal encounters. At Discovery Cove, visitors from around the world fulfill lifelong dreams of swimming with dolphins. TripAdvisor reviewers rave about the experience and say it's a true highlight. While the dolphin swim is a favorite, guests are also wowed when snorkeling alongside giant rays and thousands of tropical fish. SeaVenture, the 30-minute underwater journey, gives guests a fully immersive adventure into the Grand Reef® sea floor and is regularly mentioned on TripAdvisor as a highlight of their visit. Guests also enjoy hand feeding exotic birds in the free-flight Explorer's Aviary, and are surprised to come face-to-face with playful otters and marmoset monkeys in Freshwater Oasis.
Discovery Cove is an all-inclusive day resort. From meals to snacks, snorkels to sunscreen, everything is included. Unlike a traditional theme park, Discovery Cove includes an abundance of amenities – making for a hassle-free visit. TripAdvisor reviewers often comment on the ease of unlimited access to freshly prepared food and refreshing beverages.
A Discovery Cove reservation offers a full vacation package with admission to SeaWorld® Orlando and Aquatica, SeaWorld's Waterpark™. When guests book a reservation, they're also guaranteed unlimited admission to SeaWorld and Aquatica, SeaWorld's Waterpark in Orlando for 14 days surrounding their Discovery Cove reservation. For the ultimate vacation experience guests can add on Busch Gardens Tampa for a nominal fee.

Discovery Cove cares deeply about their guests' experience, which reflects in the first-class level of customer service. Guests consistently mention their connection with the park's friendly staff. The Discovery Cove team caters to a diverse set of needs and strives to add a personal touch. From ensuring a marriage proposal is delivered perfectly to offering amazing animal experiences, the first-class team goes above and beyond to make lifelong memories.
To read the reviews of the Discovery Cove experience visit TripAdvisor.com. To learn more about Discovery Cove, or to book a reservation, visit DiscoveryCove.com.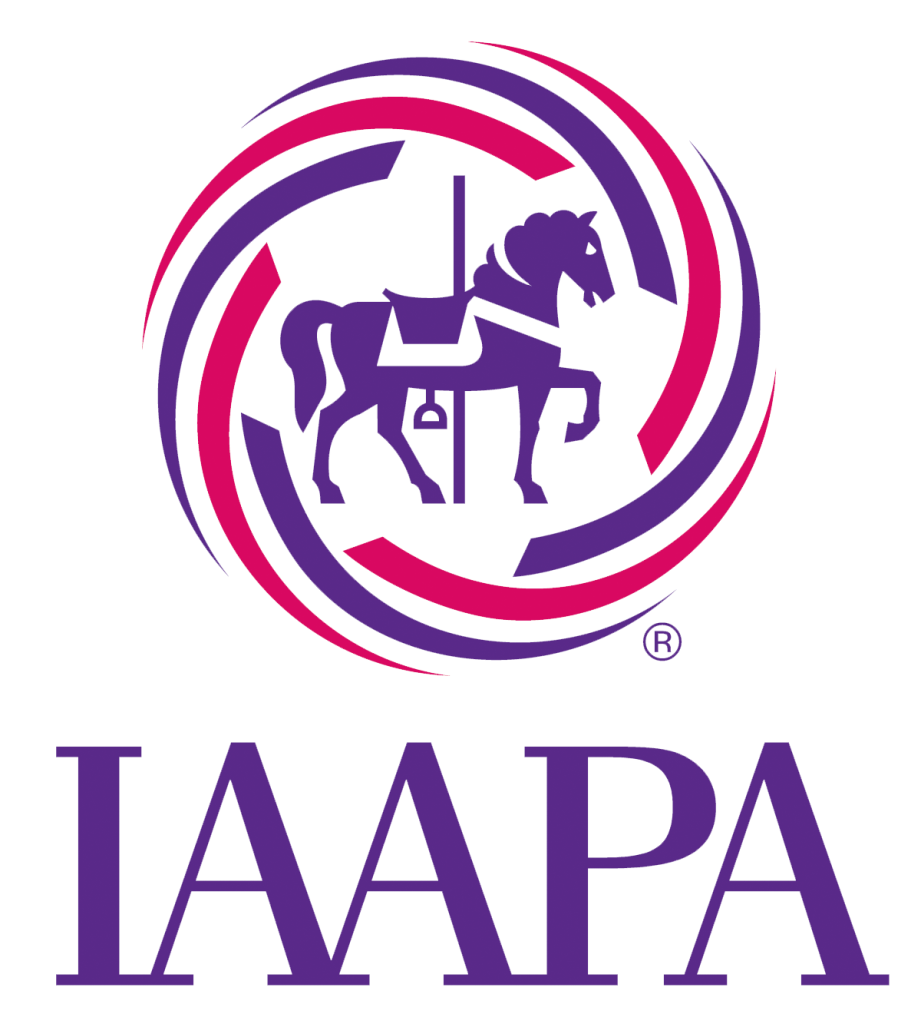 Save the Date: FEC Dallas Feb. 8-10, 2015
What: FEC Dallas is an unparalleled conference designed by and for family entertainment center (FEC) owners, operators, manufacturers, and suppliers to Share, Engage, and Grow. Leading FEC professionals will gather to solve challenges, build their networks, compare information, and discuss successful strategies to increase profits. FEC Dallas will be the third consecutive year IAAPA has offered this high-energy professional development FEC conference. The 2013 event was held in Las Vegas and the 2012 edition was held in Phoenix.
Who: FEC owners, operators, manufacturers, and suppliers from around the world.
Where: Hilton Dallas/Rockwall Lakefront
2055 Summer Lee Drive, Rockwall, Texas, United States
When: Feb. 8-10, 2015
Registration is expected to open in September 2014.
How: Additional information and registration is available at the IAAPA website. Limited sponsorship opportunities are now available and information is available from Brian Skepton at bskepton@IAAPA.org.