ORLANDO, Fla. — SeaWorld Entertainment, Inc., a leading theme park and entertainment company, announced March 4, 2013, that Judith A. McHale has been named a member of the board of directors of SeaWorld Entertainment.
McHale, who recently served in the U.S. State Department as Under Secretary of State for Public Diplomacy and Public Affairs, joins SeaWorld with more than three decades' experience in public service and the private sector. She is the former President and Chief Executive Officer of Discovery Communications, parent company of the Discovery Channel.
Presently, McHale serves as the President and CEO of Cane Investments LLC, a private investment company focused on providing early stage capital and strategic advice and assistance to start up tech companies in the United States and around the world.
Prior to Discovery, McHale served as General Counsel for MTV Networks, overseeing legal affairs for MTV, Nickelodeon and VH-1. McHale is a graduate of the University of Nottingham in the United Kingdom and the Fordham University School of Law.
"Judith's remarkable and diverse professional background will be a great asset to our company," said Jim Atchison, President and CEO of SeaWorld Entertainment. "She brings a great depth of experience to this role and, as she proved at Discovery, shares our passion for creating enriching and educational experiences."
"We are delighted that a person of Judith's caliber is joining the board. She has made significant contributions in public service as well as in the leadership roles she has played in complex media businesses. Judith brings to SeaWorld a rare combination of personal and professional experiences," said David D'Alessandro, Chairman of the Board of SeaWorld Entertainment.
"I am thrilled to be joining the board of SeaWorld Entertainment. I look forward to working with the entire SeaWorld team as they continue to provide people of all ages with unique and entertaining experiences that allow them to learn more about the amazing creatures that inhabit our planet and have a great time doing so," McHale said.
McHale has provided leadership to a range of organizations in both the private and public sectors. She currently serves on the boards of Ralph Lauren Corp. and Yellow Media Group and has previously served on the boards of Potomac Power and Electric Company, John Hancock Financial Services Company, Host Hotels and Resorts and DigitalGlobe, Inc.
She also has served on the boards of the Africa Society of the National Summit on Africa, Africare, the Colonial Williamsburg Foundation, the National Democratic Institute, Vital Voices and Scenic Hudson.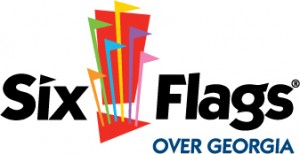 AUSTELL, Ga. — Six Flags Over Georgia announced on March 4, 2013, the retirement of its park president, Melinda Ashcraft, capping an incredible 45-year career with Six Flags. Ashcraft has enjoyed a remarkable journey with Six Flags that began at Six Flags Over Georgia, where she worked as a ride operator the year the park opened. She continued to rise through the ranks, holding a number of managerial positions at parks in St. Louis, Mo.; Ft. Lauderdale, Fl.; Valencia, Calif.; Louisville, Ky.; and San Antonio, Texas. Melinda has served as park president at Six Flags Over Georgia and Six Flags White Water since January 2004.
In January of this year, Ms. Ashcraft became the fifth recipient of the prestigious Six Flags Angus G. Wynne lifetime achievement award in honor of her numerous organizational and community achievements.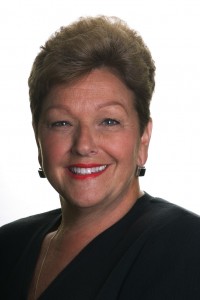 "When I began my journey at Six Flags Over Georgia I never thought I would be where I am today; it has been a wonderful privilege," said Melinda Ashcraft. "There are exciting plans on the horizon for the Six Flags Atlanta properties. I look forward to cheering Dale on as he leads our team to even greater heights."
Industry veteran Dale Kaetzel, who most recently served as park president at Six Flags Discovery Kingdom in Vallejo, California has been named to succeed Ashcraft.
Prior to joining Six Flags Discovery Kingdom, Kaetzel served for eight years as a senior executive at four Paramount Parks, including Canada's Wonderland in Toronto where he served as senior vice president and general manager. Kaetzel also spent 13 years in executive roles for Centre Management/MCI Center in Washington, D.C. and was the former marketing director of the San Francisco Giants.
"I'm thrilled to be joining the Six Flags Over Georgia family and continuing the legacy of offering the most innovative rides, shows and attractions to our guests at the Atlanta properties," said Kaetzel. "I look forward to taking Six Flags Over Georgia and White Water to the next level of success in years to come."
Six Flags Over Georgia kicks off the 2013 season on Saturday, March 16. This season guests can expect exciting new additions including SkyScreamer, an extreme swing ride opening late Spring.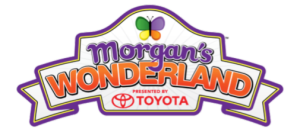 SAN ANTONIO, Texas — San Antonio's new destination for family fun includes world-renowned Morgan's Wonderland theme park and its newest neighbor, 8,000-seat Toyota Field, a new multi-purpose stadium and home of the San Antonio Scorpions FC pro soccer team.
Morgan's Wonderland will begin its 2013 season at 10 a.m. Friday, March 1, while the Scorpions will play their first home match against the Tampa Bay Rowdies on Saturday, April 13. During spring break, the theme park will be open daily from March 8 through 17. The latest information on admissions, operating days and hours of operation can be found at MorgansWonderland.com.
"Slowly but surely, what once was Longhorn Quarry in Northeast San Antonio is being transformed into a destination focusing on family entertainment, sports, recreational activities, concerts and special events," said Gordon Hartman, CEO of The Gordon Hartman Family Foundation who — along with wife Maggie — have been the catalysts for Wonderland, Texas. "What's truly remarkable is that everything that happens at Wonderland, Texas, benefits those with special needs."
Net profits from the Scorpions, Toyota Field and the South Texas Area Regional (STAR) Soccer Complex, with 13 top-notch fields for league and tournament play, have been designated to help non-profit Morgan's Wonderland meet its financial obligations as well as expand programs and services for the special-needs community, Hartman explained.
"Morgan's Wonderland is a safe and affordable family theme park with more than 25 attractions including rides, playgrounds and gardens," he added. "It's the very first park of its kind because it was designed with special-needs individuals in mind but built for everyone to enjoy. It's been gratifying to welcome more than 300,000 guests from all 50 states and 37 other countries in just three years of operation."
This season, the 25-acre park will continue to offer discounts for both active-duty and retired military personnel, season passes and discounted multi-ticket packages. Admission for those with special needs is always free of charge, while admission fees for accompanying family members, friends, caregivers and the general public are nominal.
Furthermore, Morgan's Wonderland will host Senior Fridays, special activities for senior adults featuring fishing, ballroom dancing, card and board games, exercise classes and other popular pastimes. And, on specified days, the Mom's Coffee and Conversation Group will meet for free coffee and conversation while their kids enjoy supervised play and activities. Other 2013 programs will include Educational Field Trips for school groups and the opportunity for Girl Scouts and Cub Scouts to earn patches.
Special events for 2013 will include the Eggstravaganza Easter Egg Hunt in March, the Fiesta San Antonio Wildflower Bike Ride in April, a Salute to the Military and First Responders in July, More Delightful Than Frightful Halloween in October and "A Wonderland Christmas" in December.
The inspiration for Morgan's Wonderland came from Hartman's 19-year-old daughter Morgan. Her soaring spirit despite personal challenges sparked within Hartman a deep desire to create a haven not only for those with special needs but also for their families, caregivers, friends and the general public. "Inclusion is the overarching objective for Morgan's Wonderland," he said. "Our vision is to play an instrumental role in helping establish more ultra-accessible family fun parks throughout the nation and the world. Already we've received expressions of interests from more than 20 cities globally."
In 2007, The Gordon Hartman Family Foundation created SOAR (Sports Outdoor And Recreation), a non-profit organization to raise funds for building Morgan's Wonderland. Construction on the $34 million park began in spring 2009, and its grand opening ceremony occurred April 10, 2010. In addition to Morgan's Wonderland, STAR Soccer and the Scorpions, another "resident" of Wonderland, Texas, is Monarch Academy, a school for students with special needs next to the park.
Morgan's Wonderland is located at 5223 David Edwards Drive in Northeast San Antonio just west of IH 35 at the intersection of Wurzbach Parkway and Thousand Oaks Drive. For more information, call (210) 495-5888.
At approximately 2 p.m., workers connected the last of the 102 pieces of track, closing the 4,164-foot loop.
"GateKeeper is truly an innovation in thrills," said Rob Decker, Cedar Fair's corporate vice president of planning and design. "Every twist, turn and near-miss element was created exclusively for Cedar Point, and we can't wait to see our guests experience it."
Decker and the Cedar Fair design team worked closely with other engineers to develop the concept of the signature keyhole towers that give the ride its identity as protector of Cedar Point's main gate.
"This project has truly been a collaborative effort," said August Lococo, project manager and corporate director of maintenance and compliance for Cedar Fair. "Our crews worked six days a week through rain, snow and freezing temperatures, and we're pleased to have completed the track ahead of schedule."
Riders will enjoy the sensation of flight as they climb the 170-foot lift hill along the beach, then charge toward the main gate at speeds up to 67 mph. Their seats will be suspended from the car, allowing them to soar with nothing above or below them. Throughout the 2-minute, 40-second adventure, they'll undergo six spine-tingling inversions and roll through the two keyholes, flying directly over the approximately 3 million guests who enter the park each year.
The new ride and major renovations to Cedar Point's main gate represent a total investment of $30 million. With the addition of GateKeeper, Cedar Point will break seven world records, including tallest drop, longest track and most inversions of any winged coaster on the planet. The new coaster will take its place alongside other record-setting legends like Millennium Force and Top Thrill Dragster at the vacation destination named "Best Amusement Park in the World" by Amusement Today for the past 15 years.
Thousands of attractions industry professionals to convene in Beijing for the four-day conference and trade show at the China National Convention Center in 17-20 June 2014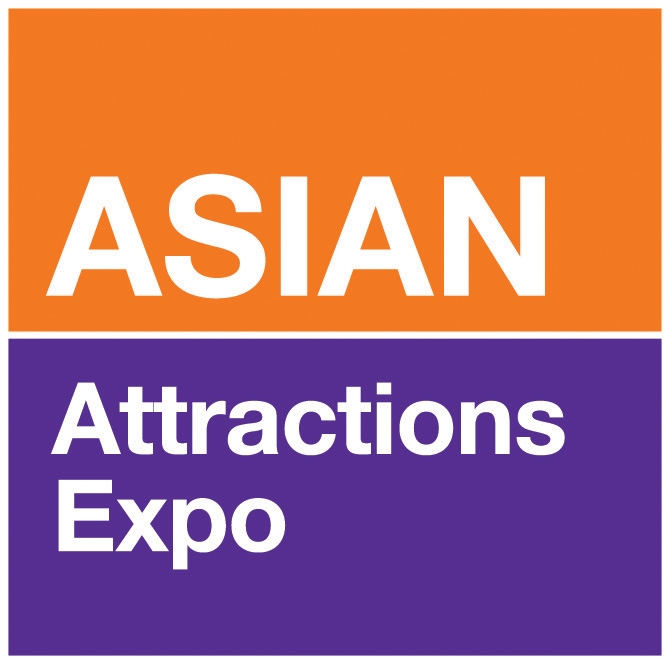 The International Association of Amusement Parks and Attractions (IAAPA) announced Asian Attractions Expo (AAE) 2014 will take place at the China National Convention Center (CNCC) in Beijing 17-20 June 2014. Since 1997, Asian Attractions Expo has been the premier international trade show and conference for the multibillion-dollar leisure and attractions industry in Asia.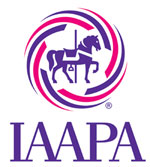 "IAAPA is looking forward to bringing Asian Attractions Expo to China," IAAPA Vice President, Asia Pacific Operations Andrew Lee said. "The attractions industry within China is growing at a rapid pace with several attractions recently completed and a number of other major amusement parks in development, making its capital city, Beijing, a logical choice to host AAE 2014."
"Beijing's experience as host to the 2008 Olympic Games, its area tourist attractions, and its history and diverse culture make it a perfect backdrop for Asian Attractions Expo, the attractions industry's fastest growing trade show and conference in the region," said IAAPA President and CEO Paul Noland.
Owners, operators, manufacturers, and suppliers will conduct business, learn, and network
More than 5,000 attractions industry professionals from more than 60 nations are expected to participate in the event. The trade show floor will showcase products from more than 250 companies from around the world in more than 100 categories, including amusement and theme park rides; architectural and design services; and coin-operated games, skill games, and redemption prizes.
The trade show floor is the place for CEOs, directors, general managers and senior managers of amusement and theme parks, water parks, zoos, aquariums, museums, family entertainment centers, casinos and resorts to experience what's new in the attractions industry and purchase attractions and services to enhance the guest experience and increase revenue at their facilities. The event will include education sessions related to safety, operations, and management presented by worldwide industry leaders in each discipline. Session discussions will center on industry trends and best practices, and throughout the week participants will network with colleagues to strengthen longtime business relationships and establish new partnerships.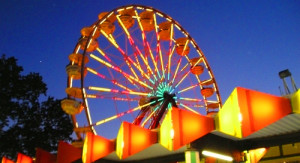 A Change.org online petition has been created by those who want Playland Park in Rye, N.Y. to remain a true traditional amusement park. The petition is gaining momentum with numerous individuals from around the world showing their support by signing and commenting.
The petition asks that the Westchester County, N.Y. Executive and Board of Legislators select a future operator of Playland Park that will maintain Playland as a traditional and historic amusement park without reducing the footprint of the amusement area. Signatories of this petition want Playland to be operated by an experienced amusement park operator that will maintain and improve the existing amusement park including all historic buildings and structures, without shrinking the footprint of the amusement area or decreasing the number of rides.
The petition states: "Signatories support plans of Standard Amusements and/or Central Amusements International (CAI) as said proposals stood as of Feb. 20, 2013. Both companies would improve the amusement park and invest in additional capital improvements, while respecting the property's history and atmosphere. They believe that these proposals offer the strongest choices for the financial success of Playland.
"Signatories are opposed to the proposal of Sustainable Playland Incorporated (SPI) as said proposal stood as of Feb. 20, 2013. SPI plans to remove 30 percent of the rides and reduce the footprint size of the amusement park by over 50 percent. We believe that decreasing the size of the amusement park and removing rides will drastically reduce the number of paying users of Playland."
The petition and signatories comments can be found at: www.change.org/petitions/save-playland-amusement-park

The World Waterpark Association will broadcast a live webinar on March 6, 2013, at 2 p.m. ET with a session on the Patient Protection and Affordable Care Act, brought to you by the WWA's Government Relations Committee and the WWA Insurance Program and its partner agency, Haas & Wilkerson Insurance.
The Affordable Care Act: What It Means For Waterpark Operators
Healthcare expert Dennis Maggart will deliver a presentation on the Patient Protection and Affordable Care Act (PPACA) that was signed into law in 2010. Many of the major changes are scheduled to be enacted on January 1 of 2014. Maggart will speak to World Waterpark Association members on how these new laws may affect your company. The seasonal nature of the waterpark business and the amount of part-time and temporary labor the industry hires makes compliance with many of these new requirements very challenging. This webinar will be very useful in helping you with your compliance and in developing a strategy to deal with these new rules and regulations.
Dennis Maggert is President of McInnes Maggart Consulting Group, located in Fairway, Kan., McInnes Maggart Consulting Group is a strategic partner of Haas & Wilkerson Insurance.
There is no cost to attend this webinar. However, space is limited for the live event and turnout is expected to be strong, so register today and sign-in at least 5 minutes before the event begins. To register visit the webinar registraton web page.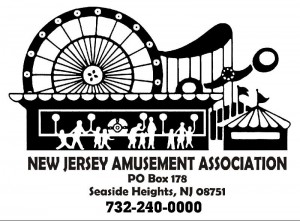 The New Jersey Amusement Association is helping to spread the word that American Express and Clear Channel are teaming up to assist Hurricane Sandy relief efforts by offering free radio time for small businesses to announce to their communities that they are open for business.
From now until March 31, 2013, small businesses can visit any of the links for the radio stations below and follow the directions provided to complete the submission form and include the details of an eligible small business in a Hurricane affected area that is open for business. Clear Channel will then review the submissions and, in select cases, provide free radio time to help get the word out to the small businesses community that they are open for business.
The program is open only to small businesses in New York, New Jersey, Pennsylvania, and Connecticut that have been adversely affected by Hurricane Sandy, have $10 million or less in annual revenue, are not considered a franchisee, and do not sell any products or services in a retail establishment or via the Internet that are deemed to be illegal by federal, state and/or local laws.
Participating Clear Channel radio stations include:
Sussex County, NJ
WHCY-FM
WNNJ-FM
WSUS-FM
Philadelphia, PA
WDAS-FM
WIOQ-FM
WISX-FM
WRFF-FM
New York, NY
WAXQ-FM
WHTZ-FM
WKTU-FM
WLTW-FM
WOR-AM
Nassau/Suffolk, NY
WALK-FM
Poughkeepsie, NY
WBWZ-FM
WKIP-AM
WPKF-FM
WRNQ-FM
WRWD-FM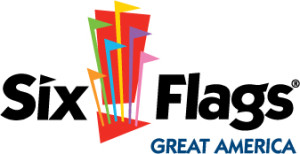 GURNEE, Ill. — Go Big. Go Backward! For a limited time only, the world's first suspended looping coaster, Batman The Ride, will be more intense than ever when riders dare to take on an all new experience – going backward!
As the roller coaster climbs the 10-story lift hill, riders will take in the full scope of Batman The Ride's track as they anticipate the adventure that lies ahead. The train will reach speeds of 50 mph and travel through 2,700 feet of track, all while maneuvering hairpin turns, vertical loops, corkscrews and a zero-g roll. The excitement is magnified since guests cannot see the maneuvers that await.
"Batman The Ride will open for its [22nd] season this spring, offering our guests an entirely different ride experience by going backwards. No matter how many times you have been on Batman The Ride, nothing compares to the thrill of racing down 10 stories facing the other direction," said Hank Salemi, Six Flags Great America park president. "You literally have no idea what is coming next. This is a tremendous new experience for our guests and one to take advantage of quickly since it will only be available for a limited time."
Six Flags has given Amusement Today confirmation that all of the seats on both trains will face backward. No forward-facing seats will be available during this limited time period.
Since opening in 1992, Batman The Ride has given more than 28 million thrilling rides and reigns as one of the most popular roller coasters in the world. Batman The Ride backward will launch on Saturday, May 4 – the park's opening weekend – and be available for a limited time this summer.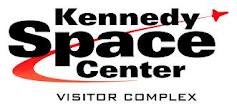 CAPE CANAVERAL, Fla. — Watch the powerful sights and sounds of the thunderous roaring engines of a SpaceX Falcon 9 rocket as it bursts into the sky on Friday, March 1, 2013. Kennedy Space Center Visitor Complex guests can enjoy a front row view along the NASA Causeway. The launch is scheduled for 10:10 a.m. ET from Launch Complex 40 at Cape Canaveral Air Force Station.
This flight will continue a series of missions to the International Space Station (ISS) under NASA's Commercial Resupply Services contract to deliver and return significant amounts of cargo aboard the Dragon spacecraft. The Dragon will carry 1,200 pounds of supplies for the space station crew and experiments being conducted aboard the laboratory. Upon arrival to the ISS, Expedition 34 Commander Kevin Ford and Flight Engineer Tom Marshburn will use a robotic arm to grapple the Dragon and attach it to the ISS. The Dragon, scheduled to return to Earth on March 25, will bring more than 2,300 pounds of experiment samples and equipment back with it.
Located along the Banana River and only six miles from the launch pad, the NASA Causeway viewing area offers the closest public viewing opportunity in Brevard County. This viewing area will feature live NASA launch countdown commentary, and food and souvenirs available for purchase.
A limited number of NASA Causeway launch viewing tickets can be purchased for $20 plus tax, in addition to admission. Bus loading for the NASA Causeway viewing area will begin at 7 a.m.
Launch viewing from Kennedy Space Center Visitor Complex is included in regular admission and will feature live mission control commentary.
For more information or to purchase tickets, call 877-313-2610 or visit KennedySpaceCenter.com.