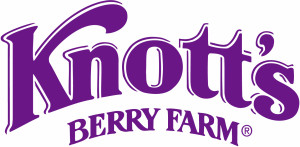 BUENA PARK, Calif. – Knott's Berry Farm reintroduced its fully updated Calico Mine Ride and a completely refreshed Camp Snoopy to the media on June 12. The public begins enjoying the new attractions June 14.
The top-to-bottom refurbishment of the 54-year-old Calico Mine Ride began in early January and includes dozens of new, richly-detailed animatronic figures, state-of-the art lighting, audio and all-new special effects.
The basis of the iconic attraction was a simple handshake agreement between Knott's founder, Walter Knott, and theme park pioneer Bud Hurlbut in1959. From that handshake emerged a first-of-its-kind "dark ride" with elaborate show scenes and full-sized human figures. The attraction was an instant hit with guests at its original November 22, 1960, opening, and earned back Hurlbut's initial $1 million investment in less than two years.
Knott's Berry Farm's design team, in partnership with San Bernardino, Calif.-based Garner Holt Productions, has elevated Hurlbut's design while preserving the original mining experience. Nearly fifty animatronic humans and dozens more animals populate the updated adventure, with more than 120 characters spread through classic and re-imagined scenes. New denizens of the mountain include an old miner just inside the first tunnel (see accompanying photo) who welcomes guests into the Calico Mine and warns them of dangers that lie along the rails ahead.
The attraction's rustic wooden loading platform has been refreshed and now includes a "peek-in" similar to those found throughout Ghost Town, offering guests windows into the rich mining history of the 1850s on their way toward boarding the mine train car. A new guest and employee elevator has been installed to improve access to the attraction, especially for guests seeking ADA accommodations.
The twisting, turning tunnels and expansive caverns of the eight-minute ride were completely repainted, including a brilliant new color scheme in the spectacular "Heaven Room." Here, guests will thrill to the glorious sight of the thousands of spectacular stalagmite and stalactites accompanied by the original musical score, which has been digitally re-recorded. Original special effects have been lovingly re-created, like real steam in the Bubbling Pots scene with its surprising steam geyser and tipping barrels and other effects in the Explosion Room finale.
The makeover of the family-friendly Camp Snoopy features new pavement, rustic log fencing and three new, compatibly themed kiddie rides from Zamperla. Craig Schultz, son of late Peanuts creator Charles Schulz, was among the special guests on hand for the media preview.
Look for comprehensive coverage of all the Summer 2014 improvements at Knott's Berry Farm in the July issue of Amusement Today.
—Dean Lamanna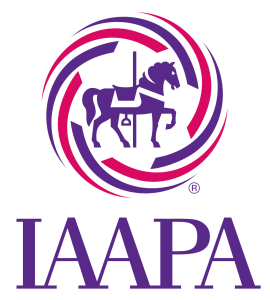 The International Association of Amusement Parks and Attractions (IAAPA) announced President of Ripley Entertainment Jim Pattison, Jr. will address attractions industry leaders as the GM and Owners' Breakfast keynote speaker on Wednesday, Nov. 19, during IAAPA Attractions Expo 2014. The Expo, which is the premier conference and trade show for the $24 billion global attractions industry, takes place Nov. 17-21 at the Orange County Convention Center in Orlando, Florida.
Pattison will tell the compelling story of Ripley Entertainment, stretching back to 1918 when founder Robert Ripley began to establish himself as a household name with the popular cartoon "Believe It or Not!" Today, Ripley Entertainment operates more than 90 attractions in 10 countries, including Ripley's Believe It or Not! Odditoriums, Ripley's Aquariums, Guinness World Records Attractions, Ripley's Moving Theaters, Ripley's Marvelous Mirror Mazes, Ripley's Haunted Adventures, and many more. The company also publishes more than 1 million books annually and has the longest continuously published newspaper comic in history.
Pattison will share what has enabled Ripley Entertainment to remain successful for nearly a century and is anticipated to surprise the audience in true Ripley fashion.
Since joining Ripley Entertainment in 1990, Pattison has played key roles in the company's operation and growth. He was named president of the company in December of 2007.
"Jim is a well-respected industry veteran with a long track record of success," said IAAPA President and CEO Paul Noland. "Attendees of the GM and Owners' Breakfast will take away valuable lessons that Pattison used to help build Ripley into what it is today."
The IAAPA Attractions Expo 2014 GM and Owners' Breakfast will take place Wednesday, Nov. 19 at 8:30 a.m. in the IAAPA Theater presented by The Wanda Group. Tickets to attend the event are now available. To purchase a ticket, register for IAAPA Attractions Expo and select a ticket for that event. Tickets must be purchased in addition to Expo registration and in advance of the event. Cost to attend the event is US$90 for IAAPA members and US$120 for non-members. Ticket price includes a hot plated breakfast.
Texas Highway Patrol, rodeo clown, Silver Dollar City, two Six Flags Texas parks highlighted long career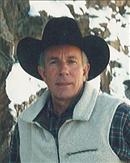 CEDAR HILL, Texas — William "Bill" Hays White, 67, of Cedar Hill passed away Monday, May 26, 2014, surrounded by family and close friends.
Bill was born Aug. 24, 1946, in Bryan-College Station. Known as "Bull" to his six doting granddaughters, Bill graduated from A&M Consolidated High School in 1964 and from Texas A&M University in 1968.
Larger than life, Bill lived more in his 67 years than most people could in three lifetimes. He always said he had done the three things all little boys dreamed of doing someday: He was a policeman, rodeo cowboy and rodeo clown, and "ran away with the circus" (worked for theme parks).
"Wild Willie," as he was affectionately called in his rodeo days, was an undercover narcotics agent for the Texas Highway Patrol for many years and then worked for Silver Dollar City in Branson, Mo., and retired from Six Flags Over Texas and Hurricane Harbor in Arlington in 2007.
Reflecting on his years with the two Arlington parks [Six Flags Over Texas and Hurricane Harbor], park President Steve Martindale told AT: "Bill White was a huge influence on all that had the good fortune to know him. He was a consummate operator, strategist, mentor and friend. It was a privilege and a blessing for the Six Flags Team to have had Bill as part of our family for 18 years. He will truly be missed."
A celebration of Bill's life was held on May 31 at his barn. The family has requested that memorial donations be made to the Texas Department of Public Safety Troopers Foundation.
AUSTELL, Ga.— Six Flags Over Georgia opened its new waterpark, Hurricane Harbor, on May 30, 2014. As the largest expansion in the park's 47-year history, Hurricane Harbor boasts four new water attractions and spans seven acres.
"Hurricane Harbor is unlike any other water park in the region, and will quickly become a must-visit destination for all of Atlanta and the southeast region," said park president Dale Kaetzel. "Our enormous water park will create a 'getaway atmosphere,' as guests are able to cool off on several one-of-a-kind water attractions and then take flight on one of our 11 world-class roller coasters, all in the same day. We expect Hurricane Harbor to have a significant economic impact to the community as it draws thousands of guests from near and far, which should positively impact future development in the area."
Hurricane Harbor also features 11 relaxing cabanas with reserved seating and food service, a beach-themed restaurant with window service, several retail locations, bathhouses, locker rentals, tube rentals and lounge chairs.
AT will include a full report on the Hurricane Harbor in a future issue.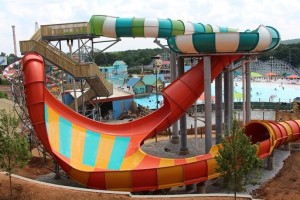 TAMPA, Fla. — Busch Gardens' new thrill ride Falcon's Fury includes first-of-its kind design elements, systems and parts. Due to a delay in the fabrication of key component parts, neither the manufacturer nor Busch Gardens are able to complete the lengthy testing processes needed to open the ride to the public. The safety of our guests and team members remains Busch Gardens' top priority and none of these delays involve safety systems. The ride has been safely operated in the initial stages of the testing process, and all other elements of the park's newest re-imagined land Pantopia are now open to guests. Busch Gardens will provide updates on the ride opening as events warrant. We are committed to delivering world-class thrills and the best possible ride experience, and we look forward to the launch of Falcon's Fury, North America's tallest freestanding drop tower, later this summer.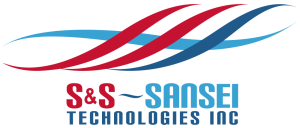 LOGAN, Utah — S&S Worldwide, Inc. is pleased to announce that it has signed a contract with Casino Beach Pier in Seaside Heights, New Jersey, to build and install a 120-foot Double Shot Tower Ride. The ride is planned to open at Casino Beach Pier in the 2015 season.
Casino Beach Pier sits along the Jersey Shore and extends right into the heart of the Atlantic Ocean. "The Double Shot tower is a perfect addition to our park," says Vincent Storino, of Casino Pier. "We think this thrilling ride will complement our other rides and bring a new level of excitement to our guests."
S&S Worldwide, the largest U.S. manufacturer of major amusement rides and roller coasters, has been manufacturing air-launched rides since 1994. The company has installed over 450 rides and roller coasters in 33 countries, including over 150 tower rides around the world. Tim Timco, Vice President of Sales and Marketing for S&S said, "We're really thrilled to be working together with our friends at Casino Beach Pier. It's great to be a part of their rebuilding process."
Timco added, "We appreciate the great relationships we have built, while leading the amusement industry and marveling millions around the globe every day. Watch for more exciting products yet to be launched from S&S."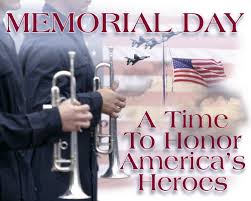 ARLINGTON, Texas — The offices of Amusement Today will be closed on Monday, May 26, in recognition of Memorial Day. The next desktop edition of extra extra will be delivered on Tuesday, May 27.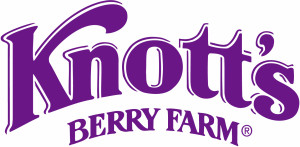 BUENA PARK, Calif. — Knott's Berry Farm and Knott's Soak City water park are pleased to announce that they will be offering FREE admission to active and retired United States Military personnel Saturday through Monday of Memorial Day weekend (May 24-26).
A tribute to the Knott's Berry Farm Armed Forces Program all active Military, Retired Military, Department of Defense personnel are eligible for free admission. A valid military ID must be presented to receive free admission.
Active and retired members of the U.S. military will also be able to purchase discounted admission tickets for members of their immediate family (maximum of six) for Knott's Berry Farm for only $38.00 for each Regular ticket $33.00 each for a Junior ticket and $30.00 for each Regular Knott's Soak City ticket.
"We would like thank our men and women in the military and their families for the sacrifice they make", said Raffi Kaprelyan, general manager of Knott's Berry Farm, "this program is a small way we can show our gratitude and appreciation for all of their hard work and dedication to the safety of our country."
For more information on everything there is to do at Knott's Berry Farm and Knott's Soak City go to knotts.com.
CARLSBAD, Calif. — Fueled by unseasonably warm temperatures and the region's notoriously hot, dry Santa Ana winds, eight wildfires — including several that impacted this affluent seaside city and its premier attraction, Legoland California — were sparked within a few hours of each other across San Diego County last week.
Legoland, 35 miles north of downtown San Diego, evacuated guests and closed its attractions by midday on Wednesday, May 14, as billowing dark plumes from three of the wildfires appeared uncomfortably close — contrasting ominously with the park's brightly colored environs.
"Legoland California was affected by several power outages… caused by fires nearby," according to an official park statement. "All rides [were] evacuated to ensure the comfort and safety of park guests."
The park's closures included the Sea Life Aquarium. The Legoland Hotel remained open, though a few guests reportedly opted to check out early. Some 23,000 evacuation notices were issued elsewhere in Carlsbad, and the nearby Camp Pendleton Marine Corps base also was evacuated.
Legoland was able to reopen as normally scheduled the following day.
By the weekend, a change in the weather bringing onshore winds and a deepening marine layer helped firefighters get the upper hand on the blazes. Although air quality was poor and noticeably hazy between Interstates 5 and 15 from Los Angeles and San Bernardino south to San Diego, there were no other closures or operating issues reported among Southern California's major theme parks.
Damage countywide initially was estimated in the tens of millions, with a couple dozen homes and structures lost; more than 23,000 acres were scorched. Although one of the fires was caused by a construction mishap, the ignition source for the others remained under investigation. One person was charged with attempting to fuel a fire in Oceanside, while arson had not been ruled out in other areas.
—Dean Lamanna

ATLANTIC CITY, N,J. — Registration is in progress for the 2014 IAAPA Tools of the Trade for Midway Games educational event to be held June 24-25 in Atlantic City, New Jersey.
Directors, managers, or supervisors in midway games, will find this is the best opportunity to network and learn with experienced games operations professionals. Attendees will visit five boardwalk attractions and hear local games managers share their experiences, offer tips, and discuss trends to take back to their attractions.
Stops at Keansburg Amusements, Jenkinson's Beach Boardwalk, Steel Pier, Morey's Piers, and Casino Pier will show attendees, firsthand, how these attractions are recovering from the devastation of Hurricane Sandy.
The IAAPA Tools of the Trade event will help answer some of the most pressing questions for the 2014 season on topics, such as emerging trends, plush, hard goods, flashing, merchandise, training tips and techniques, and game layouts.
More information is available on the IAAPA website. Interested parties can register at the IAAPA tools of the trade registration web page.