Berkshire East Ski Area Charlemont, MA. — a long standing, northeast family ski destination has committed to adding Aquatic Development Group's ADG Mountain Coaster to its activity mix. Family owned and operated for 35-years, Berkshire East has placed a strong emphasis on growing its year-round and summer activity base. Over the past few years, the ski area has added zip line canopy tours, mountain biking and wind turbine tours to its summer activities. The ADG Mountain Coaster will take Berkshire East to the next level. At a total track length of 5,350 feet, comprised of 1,575 ft. uphill and 3,775 ft.downhill and with a 400 ft. vertical drop, this coaster will be billed as the longest in North America. The ADG Mountain Coaster provides a thrilling guest experience with an unparalleled level of safety. The ADG Coaster incorporates an on-board, collision avoidance system as well as automatic speed restrictors to control top speed; Berkshire's coaster represents the state of the art in mountain coaster technology.
BRANSON, Missouri — Outlaw Run itself was not impacted by a fire Tuesday, December 11, however Silver Dollar City crews had some repair work to the exterior areas of Outlaw Run's queue where the flames were confined (10' x 10') and efficiently extinguished by regional firefighters. Progress is swift in replacing the affected areas, and no impact is expected on tomorrow's scheduled opening of the park, 1:00 central.
The fire occurred at approximately 10:50 p.m. Tuesday evening on an exterior wall in the outside queue line area at Outlaw Run. The smoke alarm system immediately alerted park Security who contacted the Southern Stone County Fire Department. Regional fire departments arrived within approximately 8 minutes and the flame was quickly extinguished.
There were no injuries.
Silver Dollar City opened as scheduled Thursday, December 12, at 1 p.m. for An Old Time Christmas, running through December 30.
Additionally, due to recent severe weather, Silver Dollar City is adding special ticket pricing through the end of the season plus one additional day not reflected on the calendar, Wednesday December 18. For information, go visit silverdollarcity.com.

ORLANDO, Fla. — SeaWorld Entertainment, Inc. (NYSE: SEAS), a leading theme park and entertainment company, announced today that its Board of Directors has declared a quarterly cash dividend of $0.20 per share of common stock. The dividend is payable January 3, 2014 to shareholders of record at the close of business December 20, 2013.
"We are pleased to declare our third dividend as a new public company in addition to the share buyback from Blackstone that we expect to execute in the next few weeks supported by the Company's record performance in 2013 and strong free cash flow growth," said SeaWorld Entertainment, Inc. President and Chief Executive Officer Jim Atchison.
SeaWorld Entertainment, Inc. is a leading theme park and entertainment company delivering personal, interactive and educational experiences that blend imagination with nature and enable its customers to celebrate, connect with and care for the natural world we share. The Company owns or licenses a portfolio of globally recognized brands including SeaWorld®, Shamu® and Busch Gardens®. Over its more than 50-year history, the Company has built a diversified portfolio of 11 destination and regional theme parks that are grouped in key markets across the United States, many of which showcase its one-of-a-kind collection of approximately 67,000 marine and terrestrial animals. The Company's theme parks feature a diverse array of rides, shows and other attractions with broad demographic appeal which deliver memorable experiences and a strong value proposition for its guests. In addition to its theme parks, the Company has recently begun to leverage its brands into media, entertainment and consumer products.
Copies of this and other news releases as well as additional information about SeaWorld Entertainment, Inc. can be obtained online at seaworldentertainment.com. Shareholders and prospective investors can also register to automatically receive the Company's press releases, SEC filings and other notices by e-mail by registering at such website.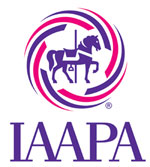 ALEXANDRIA, Va. — The International Association of Amusement Parks and Attractions (IAAPA) is seeking a Vice President, North American Operations. The Vice President, North American Operations reports to the President and CEO and, in collaboration with the other global Vice Presidents and the headquarters office team, has responsibility for the acquisition of new members and retention of existing members in North America. In addition, the VP has responsibility for the development and implementation of member programs in the region.
Interested candidates should have 10+ years of sales and marketing, association management, and/or business management. Experience in the attractions industry is strongly preferred. The candidate must have strong communications and public speaking skills and must be able to travel extensively throughout North America and globally.
Interested candidates can apply via the IAAPA Job Board. No phone calls or agencies please.

WHITE SETTLEMENT, Texas — Hawaiian Falls CEO David Busch joined White Settlement Mayor Jerry Burns and city and business leaders December 3, to break ground on North Texas' first Adventure Park — Water Park combo. Opening May 2014, the $13 million, year-round entertainment complex will employ more than 300 people during the peak summer months and 100 year-round.
"We're excited to bring a new level of family entertainment to North Texas," said Busch. "Our mission has always been to bring families closer together by providing a clean, safe, fun place for them to play together. Now we're enhancing the experience by providing a more challenging environment where the whole family can climb and jump and play together. Don't tell the kids they're exercising and they'll just think they're having fun."
The year-round Hawaiian Falls Adventure Park will open Memorial Day weekend and will feature multi-level ropes courses, adventure trail climbing nets, a military-style obstacle course, 60-foot high climbing and rappelling walls, a six-story Freefall attraction and 500-foot long zip lines. All the attractions will be adjacent to and above the Hawaiian Falls White Settlement water park site.
Mayor Burns said the 16-acre entertainment complex will have a big impact on White Settlement's economy. "With a major water park, the year-round adventure park, and the Aloha Conference Center, tens of thousands of new visitors will come to our area every year to enjoy the facilities. Our citizens can't wait to welcome guests from all over North and West Texas to White Settlement."
The water park will be open Memorial Day weekend through Labor Day and will include a football field-sized wavepool, a 10,000 square-foot activity pool with a floating water obstacle course, splash pads and water walks, a 1,000-foot-long river with rapids and fountains, and several multi-slide towers featuring speed slides, tube slides and a multi-lane mat racer slide.
The year-round entertainment complex is expected to attract more than 300,000 guests per year, and will also include a 20,000 square-foot indoor family arcade, private birthday party rooms and a restaurant.
The 5,000 square foot Aloha Event Center will accommodate up to 400 people for dining or up to 1,000 people theater-style for meetings, conferences and team building events year-round. Full-service catering will also be available.
White Settlement residents and families with students in the White Settlement ISD can purchase specially-priced "My Island" season passes for $49.99, a $40 savings off the regular season pass price of $89.99, at www.hfalls.com/ws. A maximum of 3,000 White Settlement resident season passes will be sold on a first-come, first-served basis Only 3,000 season passes will be sold at this rate and only White Settlement residents and White Settlement ISD families are eligible for this 45% discount.
Anyone can purchase season passes at a special holiday rate of $64.99, a $25 savings off the regular $89.99 season pass price. Season pass sales will be limited to a total of 12,500 for the first year of operation.
Hawaiian Falls White Settlement season passes are valid every regular operating day and include over $100 in free and discount offers. Other season pass options include an "Island Hopper" season pass which includes unlimited admission to any of the seven Hawaiian Falls waterparks in Garland, The Colony, Mansfield, Roanoke, Waco and the new waterparks opening in 2014 in Pflugerville (north of Austin) and White Settlement.
Hawaiian Falls Adventure Park and Water Park will open May 2014 at 8901 Clifford Street & Loop 820, near Veterans Park, in White Settlement.
Celebrating more than a decade of bringing families closer together, Hawaiian Falls operates waterparks in Garland, The Colony, Mansfield, Roanoke and Waco, and plans to open another park in Pflugerville, north of Austin, in 2014. More info at www.hfalls.com.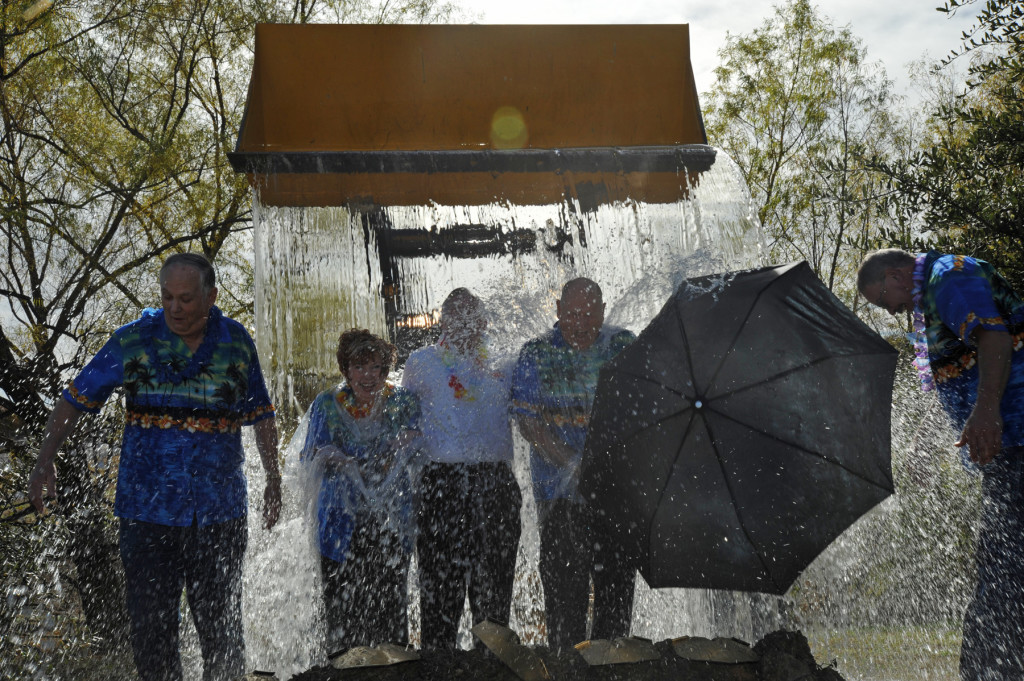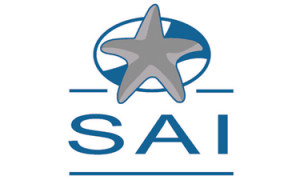 Orlando, Fla. — Booth 3686 at the IAAPA Attractions Expo was the site where major waterparks and resorts had their first opportunity to meet the members of an industry changing strategic partnership: Innovative Attraction Management, LLC (IAM) and the Starfish Aquatics Institute, LLC (SAI). While both SAI and the individual members of IAM have been in the industry for decades, together they used the broad reach of IAAPA to announce a strategic partnership that will use their complementary strengths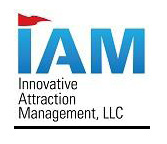 and expertise to create a new option for aquatic training and elite risk prevention services.
"IAM will offer its Elite Aquatic Risk Prevention Program with SAI's StarGuard lifeguard program as its foundation," said Mike Friscia, President of IAM and a waterpark industry veteran.
"SAI's programs have been in use in all 50 states and around the world since the agency was formed in the late 1990s, and together we can provide the aquatic industry with client-based and cost-effective services that will set the industry standard."
The Elite program has the following features and is designed for water park and resort clients:
Exceeds recognized safety standards
Audit reviews for both lifeguards and dispatch positions
Aquatic incident investigation support
Litigation support
Annual pre-season park inspection and in-service training session
StarGuard Instructor and Instructor Trainer sessions that fit the needs of the client
Experiential, objective-based training that results in a certificate of completion and a site-specific license and accountability program.
According to Friscia, while the Elite program provides operators a high level, cost-effective risk management services for all size water parks and resorts, the Elite program will improve the operation's safety focus for any aquatic facility or organization.
"One advantage to working with SAI is that they are the only agency providing training and certifications in all areas of aquatic safety. Other Lifeguard Risk Management providers don't provide training and support to areas of need such as non-lifeguard aquatic awareness and hands-on pool/pump room maintenance training. It will be a great value to IAM and our Clients to be able to offer this diverse menu of offerings as added layers to our Elite Aquatic Risk Prevention Program" Friscia said.
"SAI offers training and certification in lifeguarding (StarGuard), swim instruction (Starfish Swimming), pool operation (ATI/AquaTech), management (AquaticManager), aquatic safety training and rescue (STAR) and risk management consulting, including its StarReview audit program."
"IAM shares the same core values that have guided SAI as we continue to be the fastest growing aquatic training and certification agency in the United States and overseas," said Jill White, Founder of SAI and internationally recognized expert in aquatic risk management.
"Like SAI, IAM is focused on the client and its needs, and is in the aquatic risk prevention business with a commitment to saving lives by adhering to the highest standards of aquatic safety in a cost-effective manner."
In addition to Friscia, the IAM team includes industry veteran and former Walt Disney World Resort Recreation leader James Harhi and former Ellis & Associates executive Michael Oostman, who is also President of Oostman Aquatic Safety Consulting.

LONDON – Picsolve, the premier image capture partner for the leisure and entertainment industry, is pleased to announce a further investment from owners Moonray Investors, the proprietary investment arm of Fidelity Worldwide Investment. This investment will provide the capital needed to further accelerate Picsolve's mission to revolutionise the industry in the pursuit of truly connected Guest experiences and untapped revenue potential for its customers.
Moonray's investment is part of a funding plan that started in 2011 to deliver a new vision of photography in leisure and entertainment. This next phase of investment is a testament to Picsolve's achievements as it continues to drive an aggressive roadmap of best in class retail disciplines and technology innovation in both print and digital media.
Sebastian McKinlay, Moonray's representative and Chairman of Picsolve, said, "We are delighted to be able to announce this further investment in Picsolve. It is a key step in accelerating its development in retail and digital propositions to consumers and helps drive long term growth."
"As the media-rich, social online community comes of age we are pleased to be at the forefront of the development curve during these exciting times."

Award Winning Technical Innovation
With 20 years' experience, Picsolve is proud to have earned a strong reputation within the leisure and entertainment industry for delivering coherent operational solutions for complex environments. In particular, Picsolve's developments have focused on using innovation and commercial acumen to satisfy the rapidly changing demands of consumers. With a strong foundation of expertise in designing end-to-end photo and video capture and distribution platforms to support great retailing experiences, Picsolve is increasingly connecting the entirety of a visitor's journey with more interactive products.
GSX is one example of a recent and innovative product where Picsolve's cutting edge Green Screen Experience is leading the field. This exciting new product has already been recognised by the attractions industry with the coveted International Association of Amusement Parks and Attractions (IAAPA) Brass Ring Award for Best New Product 2012, The innovative GSX green screen provides a real time interactive and immersive experience outputting to both photographic and video based products via Picsolve's new for 2013 GSX to Video offering.
In addition, Picsolve launched its new global image cloud platform in July 2012 and this season this platform will power over sixty sites globally. This seamless platform is available on PC, Tablet and Mobile.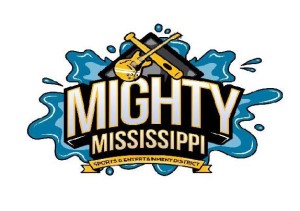 Vicksburg, Mississippi — The Mighty Mississippi Sports and Entertainment District (MMSED) is coming to Vicksburg, Miss. and it promises to be a game changer. The District will be situated on approximately 400 pristine acres on U.S. Highway 61 North.
The development will be a mixture of sports facilities and attractions. Included on the site will be youth tournament baseball, softball and soccer fields, as well as a 115,000sf indoor sports and event center. Also located within the District will be Blues Beach, a 25 acre waterpark and adventure park, complete with zip lines, ropes courses and a gravity-fed mountain coaster.
Live show theaters celebrating Mississippi's rich blues and country music heritage will be a primary focal point of the District. There will also be opportunities for lodging, dining and retail within the MMSED. The first phase of the Mighty Mississippi Sports and Entertainment District will have a total capitalization in excess of $100M.
District 54 Representative Alex Monsour and a group of local investors approached Innovative Leisure Partners, LLC (ILP) of Houston, Texas with assisting in the project due diligence. Land and Leisure of Dallas, Texas conducted the feasibility study, while ILP performed additional due diligence tasks associated with the project. Upon completion and presentation of the Phase I deliverables, investors contracted ILP as the Master Developer of the MMSED.
Representative Monsuor stated, "We have waited for seven years to bring a project to Vicksburg that would help redefine our great city and Warren County. When we first sat down with Chuck Hendrix of Innovative Leisure Partners, he was a bit skeptical. However, once he saw our community commitment and the existing elements that we could expand upon, he quickly began breathing life into our vision."
When asked, ILP CEO Chuck Hendrix stated, "The economic phenomenon that is youth sports in this country, combined with all of the additional offerings of the District, makes for a compelling compilation of venues. The synergies created by this and the other vibrant attracts in Vicksburg are an exciting prospect. Being located a stone's throw from Interstate 20 doesn't hurt, either."
Hendrix went on to say, "The support this project has received has truly been invaluable; the citizens of District 54 are fortunate indeed to have a tireless public servant in Rep. Alex Monsour.
The project has already attracted notable participants on the project development team: TBG Partners, a global master-planning and landscape architecture firm, is currently under contract and preparing the site layout. TBG is also charged with preserving as much of the natural landscape as possible.
The Neuman Group/Water Technology, Inc. is an industry-leading design/build aquatics firm and has been tasked with bringing the waterpark, Blues Beach, to fruition. MMSED is scheduled to open Summer 2015.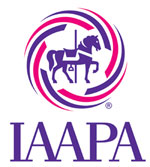 ORLANDO, Fla. — The International Association of Amusement Parks and Attractions (IAAPA) inducted dark ride developer John Wood and the forefathers of the family entertainment center industry (FEC) Jim and John Huish into the IAAPA Hall of Fame. The IAAPA Hall of Fame honors legends and pioneers for their significant and lasting contributions to the worldwide attractions industry. The awards were presented on Nov. 19 in Orlando, Florida, during the Kickoff Event at IAAPA Attractions Expo 2013, the premier annual conference and trade show for the global attractions industry.
"The 2013 IAAPA Hall of Fame inductees are an inspiration to the global attractions industry," said Ron Gustafson, 2013, chairman of the IAAPA Hall of Fame and Archives Committee and director of marketing and public relations for Quassy Amusement Park in Middlebury, Connecticut. "From reinvigorating family dark rides around the world by adding interactivity to expanding miniature golf courses with arcades and attractions, these three individuals revolutionized the attractions industry."
Dark Ride Innovator: John Wood, Sally Corporation, Jacksonville, Fla., United States
As CEO of Sally Corporation, John Wood's ideas and creativity revived dark ride attractions and filled a niche market around the world. During the 1980s when roller coasters were in high demand, Wood added the interactive element of a moving shooting gallery and modern technology to traditional dark rides. He also added music, sound effects, and modern scenic design. In 1986, when the first Sally Corporation ride opened at Alton Towers in Staffordshire, England, there were a limited number dark ride attractions functioning in the world. Today, there are 57 entertaining guests in 14 countries.
Modern-Day Family Entertainment Center Founders: John and Jim Huish, Huish Family Entertainment, Tukwila, Wash., United States
Twin brothers John and Jim Huish are considered to be forefathers of modern-day family entertainment centers. As freshman in college in 1957, the young entrepreneurs built and opened a small miniature golf course, using packed sawdust for the fairways and greens. John and Jim spent the next 20 years building and operating a series of miniature golf courses across Central and Southern California, which evolved into the influential chain of Huish Family Fun Centers. They added game rooms to the facilities in the mid-to-late 1960s and billiards tables shortly thereafter. By the mid 1970s the Huish brothers established J&J Amusements, a premier supplier of go-karts and bumper boats and they built a center that included miniature golf courses, batting cages, game rooms, and trampolines. In the early 1980s they added outdoor skate parks and go-kart tracks to the list of facilities they developed before Jim was killed in a construction accident in 1984. John forged ahead for the next 30 years, acquiring or building a nationwide chain of water parks and family entertainment centers as well as the Bullwinkle's Restaurant Franchise.
Since that time, dozens of industry pioneers have been honored, including: Walt Disney (Walt Disney Company); Milton Hershey (Hersheypark); Bob Rogers (BRC Imagination Arts); Will Koch (Holiday World and Splashin' Safari); Bo Kinntorph (Liseberg); Franz Mack (Mack Rides/Europa-Park); George Millay (Wet 'n Wild); Jay Stein (Universal Studios Florida); Geoffrey Thompson (Blackpool Pleasure Beach); and Antonio Zamperla (Zamperla). A complete list of inductees and video tributes are available at www.IAAPA.org/about-iaapa/awards/hof-selection-criteria/hof.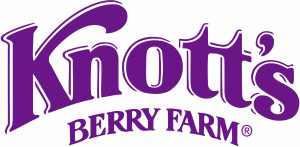 BUENA PARK, Calif, — Knott's Berry Farm is proud to announce two major projects for 2014 that continue reinvestment in the park's rich history and heritage. Camp Snoopy celebrates its 30th Anniversary with the revitalization of the entire land of High Sierra fun. The classic Calico Mine Ride, Knott's first major attraction and theme park industry icon, will undergo an all-encompassing refurbishment complete with new state-of-the-art animatronic figures and enhanced scenery. Camp Snoopy's area beautification and the revitalized Calico Mine Ride are slated to open early summer of 2014.
"Camp Snoopy and Calico Mine Ride have delighted guests for decades and are classics that families come back time and again to experience together," said Raffi Kaprelyan, Knott's Berry Farm's vice president and general manager. "The revitalization of these areas will once again demonstrate our commitment to Knott's heritage and will preserve these experiences for a new generation of guests to enjoy."
Camp Snoopy, home of the beloved PEANUTS Gang, has welcomed the young and the young at heart since its grand opening on July 1, 1983. In honor of the land's 30th anniversary, the High Sierra mountains camp theming will be enhanced throughout. Thirty years ago the five-acre nature wonderland was created by the Knott family to be a carefree place where nature, adventure and imagination come to life, and in 2014 it will undergo a number of exciting updates including new rides and restoration of the entire area with the original inspiration in mind.
Additionally in 2014, Knott's beloved Calico Mine Ride will undergo complete refurbishment.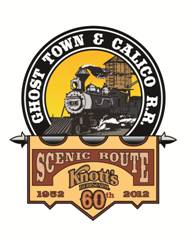 The Calico Mine Ride, Knott's first major ride, opened in Ghost Town in November 1960 and was quickly recognized as one of the world's most immersive "dark rides." The beloved attraction designed by industry pioneer- Bud Hurlbut, carries riders aboard ore cars, on a realistic adventure through dimly lit tunnels of a working gold mine. The winding journey takes passengers to underground lakes, waterfalls, caverns filled with thousands of mysterious formations, chambers filled with steaming, bubbling pots and geysers. At several points in the trip, riders find themselves along the rim of a sixty five foot deep and ninety foot wide scene filled with dozens of animated miners trying to strike it rich.
The Calico Mine Train attraction stands 7 stories tall. Every year over 1 million guests take part in the eight minute journey. The mountain required over 275 tons of steel to complete and was the first attraction with a "hidden" themed queue that snakes upward to the loading station, out of sight of onlookers. The design preserves the impressive forced perspective of the mountain range, based on the sites in the authentic ghost town at Calico in California's Mojave Desert.
In January 2014 the attraction will close for a comprehensive restoration by Knott's Berry Farm's design and production team. The project will be another partnership with Garner Holt Productions, Inc., (GHP) the team that brought award winning new enhancements to the Timber Mountain Log Ride in 2013 with lifelike animatronics and stunning show scenes.
"It is our company's top priority to preserve and enhance the original story of a working gold mine deep in the heart of the Old West," said Garner Holt, GHP's founder and president. "The Calico Mine Ride will be filled with lifelike sounds and motion, while maintaining the uniquely authentic feel of the attraction as designed by Knott's and industry legend Bud Hurlbut." The renovation of the iconic attraction includes the addition of over 50 new state-of-the-art animatronic figures, all new audio and theme lighting system, and special effects that will capture the imagination of would-be miners as they journey deep into the winding caverns of the attraction.
In 1954, Knott's Berry Farm founder, Walter Knott, delivered an open letter to his employees in which he wrote "You know, we never fully enjoy the things we have until we share them with those we love." Next summer, Knott's invites the world to come back to Camp Snoopy and Ghost Town to enjoy these new adventures together.
For more information on Knott's Berry Farm including admission, park hours and events visit www.knotts.com or download the Knott's Berry Farm app for your smart phone.