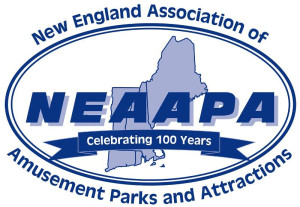 Salem, N.H. — The NEAAPA Spring Supervisors Seminar will be held on Monday, May 20, from 9 a.m. to 5 p.m. at Canobie Lake Park's Tom Morrow Training Center.
This year's speaker, O. Lee Mincey, most recently spoke at IAAPA's FEC Phoenix conference. He is a results-oriented HR Executive with in-depth knowledge of HR practices and the ability to integrate HR and business strategies. He has strong experience in managing and leading large operations, learning and development, branding and customer experience within iconic brands with high volume and complex operations (Coca-Cola Attractions, Disneyland Resort, Universal Studios Hollywood and Six Flags Entertainment).
Supervising others within the leisure and entertainment industry can be a tough job. Between delivering a great guest experience, managing time and vital tasks, helping fellow team members solve problems and complete tasks, and helping other members of management, a supervisor's day can fill up before they know it.
This full-day learning session will help supervisors become more efficient and proficient, with information on delegating, managing time, setting goals and expectations (for themselves and others), providing feedback, resolving conflict, and administering discipline. For more information visit the NEAAPA seminar website.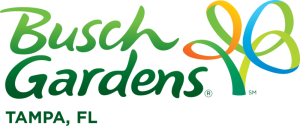 Tampa, Fla. — Three endangered Malayan tiger cubs were born at Busch Gardens Tampa Sunday, March 31. The litter consists of two males and one female. Each cub weighs between six and seven pounds, and is currently being monitored around the clock by the park's animal care team.
These births are critical to help preserve the species. Malayan tigers are critically endangered. Scientists estimate that only 500 remain in the wild. These newborn cubs will add to the genetic diversity of the Malayan tiger population and contribute to conservation efforts for the species.
The births are part of park's partnership in the Association of Zoos and Aquariums (AZA) Species Survival Plan (SSP). The mission of the SSP is to cooperatively manage specific, and typically threatened or endangered, species populations within AZA-accredited facilities. There are currently just over 50 Malayan tigers in the Species Survival Plan.
Malayan tiger cub births in managed care are rare — just one successful birth in 2012 as part of the SSP. These are the first Malayan tigers born at Busch Gardens Tampa and the first offspring for both the mother Bzui and father Mata.
The tiger cubs, along with Bzui and Mata, are currently behind the scenes and are being monitored around the clock by the park's animal care team.
In approximately one month, the Busch Gardens animal care team will start introducing the cubs to the Jungala habitat. The cubs will rotate separate sessions on the habitat with the Bengal tiger groups that currently reside there. Until then the cubs will remain behind the scenes with their mother and keepers. Anyone interested in the cubs can follow their progress onBuschGardensTampaBlog.com.
One of the male cubs is suffering from anemia and has developed a rare but benign skin condition that also occurs in both wild and domestic felines. The condition is being monitored by Busch Gardens' veterinarians. The cub is currently in serious condition and is undergoing treatments.
Found only in the southern tip of Thailand and the Malay Peninsula, it's estimated that only 500 Malayan tigers remain in the wild. Habitat fragmentation caused by logging and the development of roads and commercial poaching are the two leading causes. The species also often comes into conflict with people over livestock predation.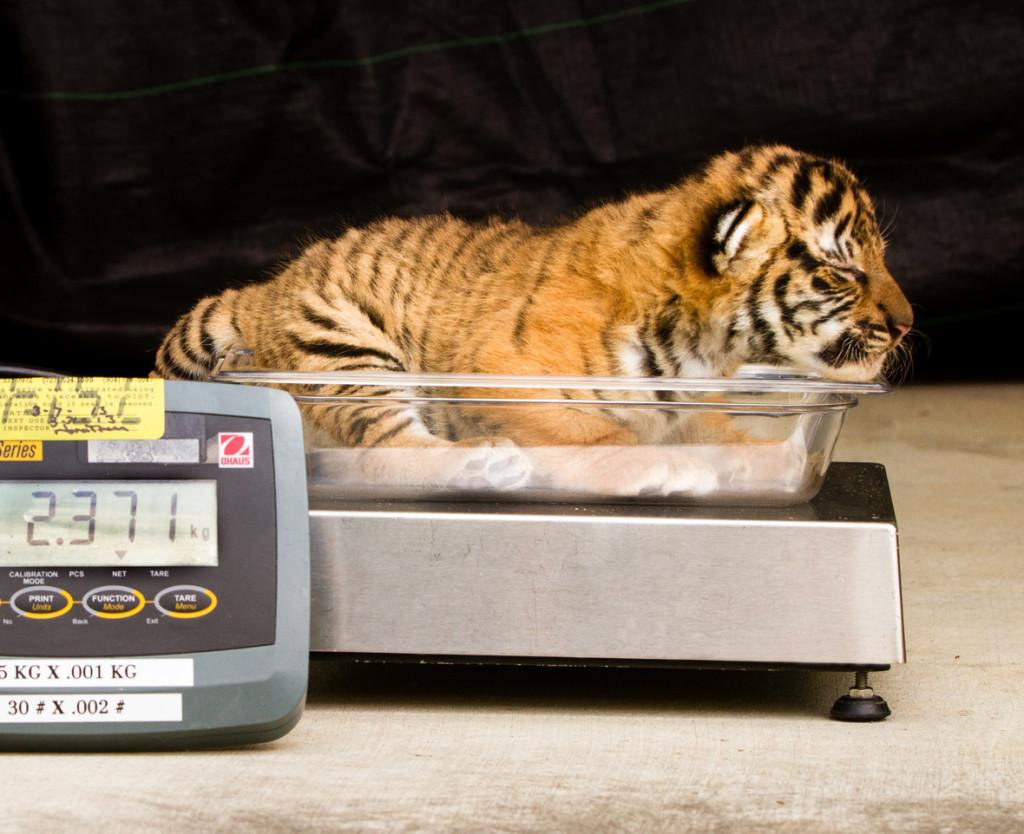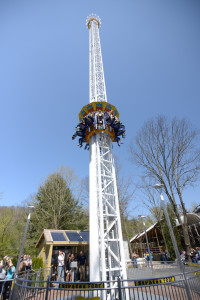 ELYSBURG, Pa. — Knoebels Amsusement Resort recently welcomed the first riders aboard the park's newest thrill ride, StratosFear. The new drop tower ride debuted on April 27, opening day of Knoebels' 2013 season.
Standing 148 feet above the midway, StratosFear is the tallest ride at Knoebels as well as one of the tallest drop towers in the state of Pennsylvania. The ride accommodates 12 guests in a circular gondola. After being secured by individual over-the-shoulder restraints, the gondola begins a slow, nerve-wracking ascent. On the way up, guests are treated to impressive views of the surrounding countryside as well Knoebels' Twister and Flying Turns roller coasters, which are situated adjacent to the new attraction. Pausing briefly 14 stories above the ground, the gondola is suddenly released. It attains a top speed of 47 mph before being smoothly braked to a stop at its base.
StratosFear is known in industry terms as a Super Shot. The ride was manufactured by Ohio-based A.R.M. and Larson International. Knoebels requested a number of custom features for its newest ride including relocating crucial sections of the motor and hoisting machinery well above the ground so as to protect them from periodic flooding the park sometime experiences.
Amusement Today's June issue will feature a full report on StratosFear.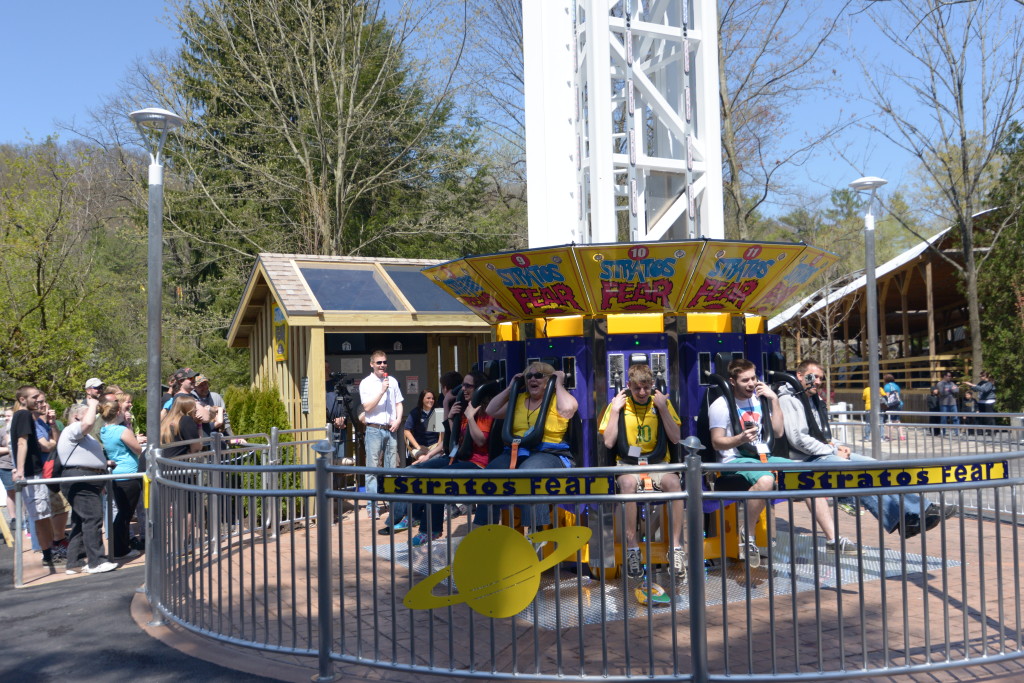 Session to Address Health Care Questions Facing Proprietors in 2013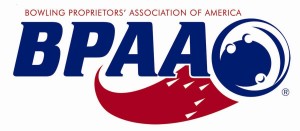 ARLINGTON, Texas — The Bowling Proprietors' Association of America, the bowling industry's premier trade organization, announced the addition of an important "Game Changer" session on the Patient Protection and Affordable Care Act (PPACA) to the educational lineup at the 2013 International Bowl Expo in Las Vegas. The session is scheduled for Thursday, June 27, from 8:30 a.m. – 9:30 p.m. PDT.
The seminar will focus on the PPACA and how it affects employers in areas of cost increases as well as complex and time-consuming compliance requirements. The session will explore this new territory along with the significant gaps and inconsistencies that exist in the guidance issued by multiple federal agencies as well as the substantial penalties for noncompliance. A question and answer period will be allotted at the end of the seminar.
"A significant challenge to our members in 2013 will be the transformation of health care in America," said Steve Johnson, BPAA executive director. "In recent years the cost of health coverage has increased faster than wages. This forum will help proprietors prepare to interpret the law and make the best decisions in addressing the health care challenges that will soon be upon them and provide solutions that achieve employer goals without breaking the bank."
Kirk Pelikan, session presenter, is a member of the Employee Benefits Group of Michael Best & Friedrich in its Milwaukee, Wisconsin office. His practice involves all employee benefits matters, including ERISA, benefit plans, PPACA, COBRA, HIPAA compliance, family and medical leave, and other health benefits issues. Mr. Pelikan is president of the Wisconsin Retirement Plan Professionals, Ltd. and a member of the Greater Milwaukee Employee Benefits Counsel. He is a frequent speaker on employee benefit matters and FMLA. Mr. Pelikan received his J.D. from Marquette University Law School.
The seminar is an important educational choice for proprietors considering options such as additional training or hiring of internal staff to ensure compliance with mandated benefit arrangements and enhanced reporting and disclosure requirements. It is also ideal for those proprietors considering hiring part-time employees and/or more leased employees, or perhaps dropping health coverage altogether. This seminar will help proprietors in making important decisions that will comprise a variety of factors including what competitors may be doing, whether employees will have access to health care through other sources including government-subsidized exchanges, and whether options exist to permit the employer to offer some form of health coverage on a cost effective basis.
ARLINGTON, Texas — On Thursday, April 25, the construction crew for the Texas SkyScreamer placed the final major piece of the ride. All nine sections of the 400-foot tower were in place earlier in the day. Afterward, one of the final pieces of the ride, including a 30 foot star, was mounted.
There's still plenty of work to be done to the ride, even though the topping off is complete. Crews will begin working to interface the ride's computer system with the ride, as well as adding in landscaping and building a queue area.
Texas SkyScreamer is scheduled to open mid-May.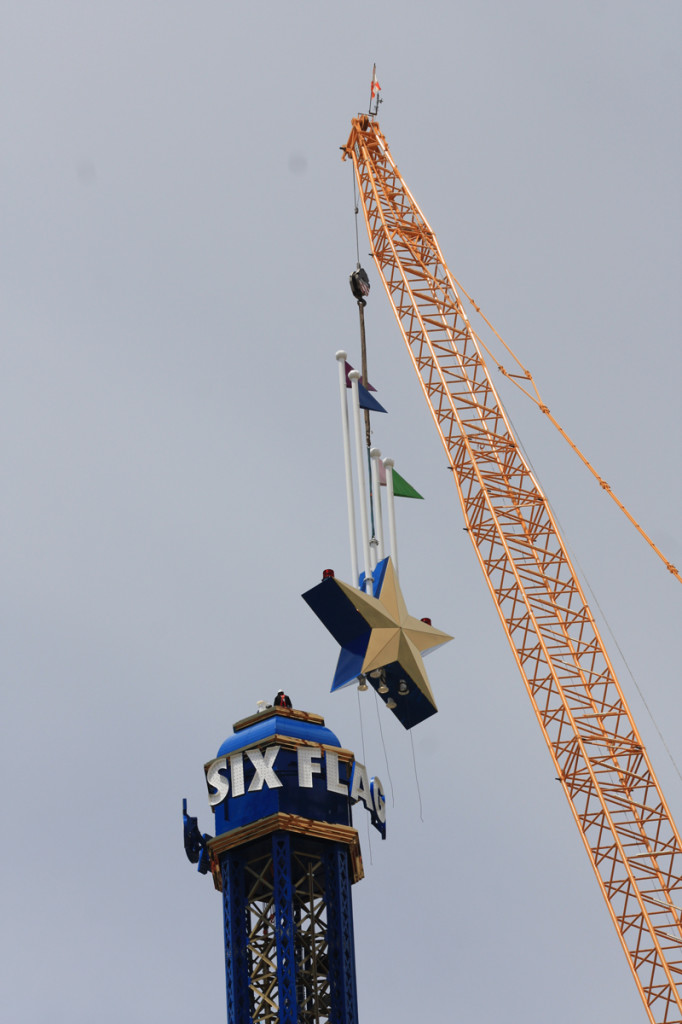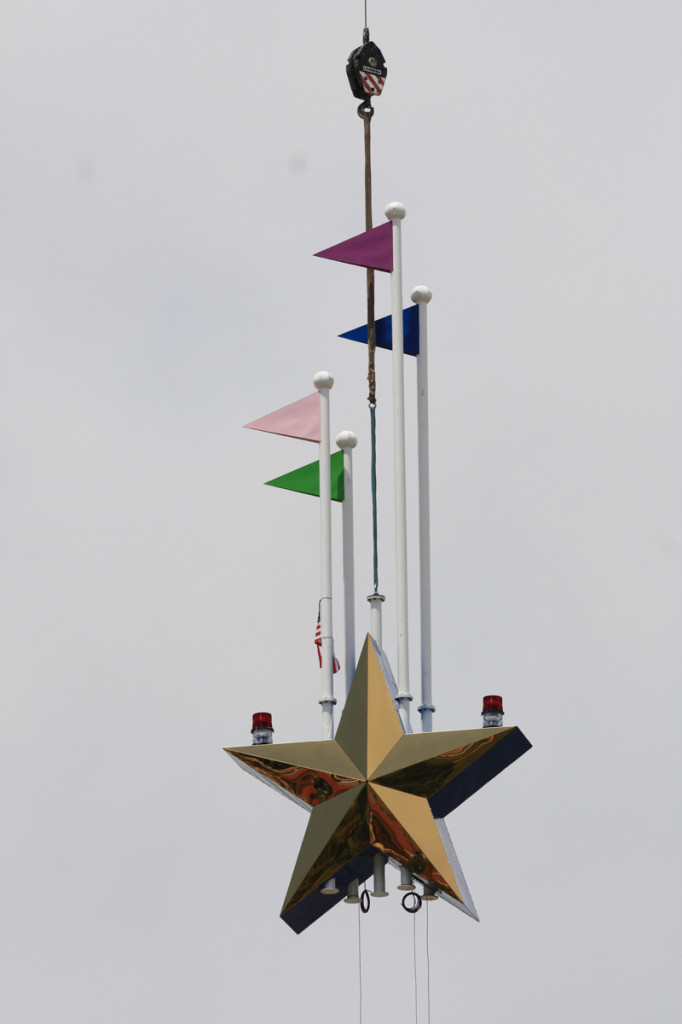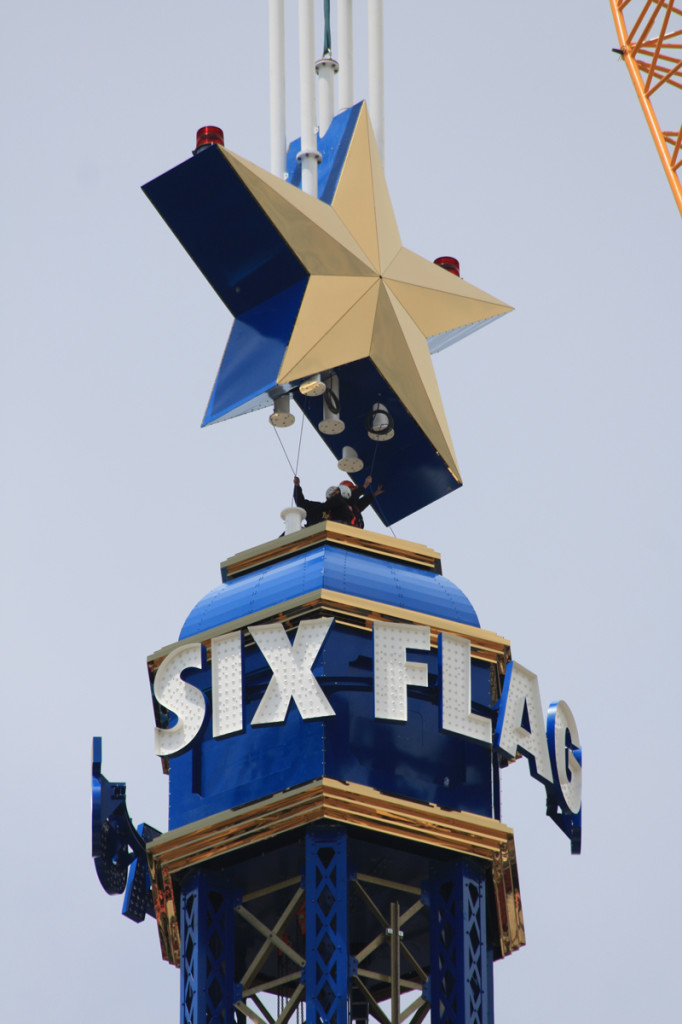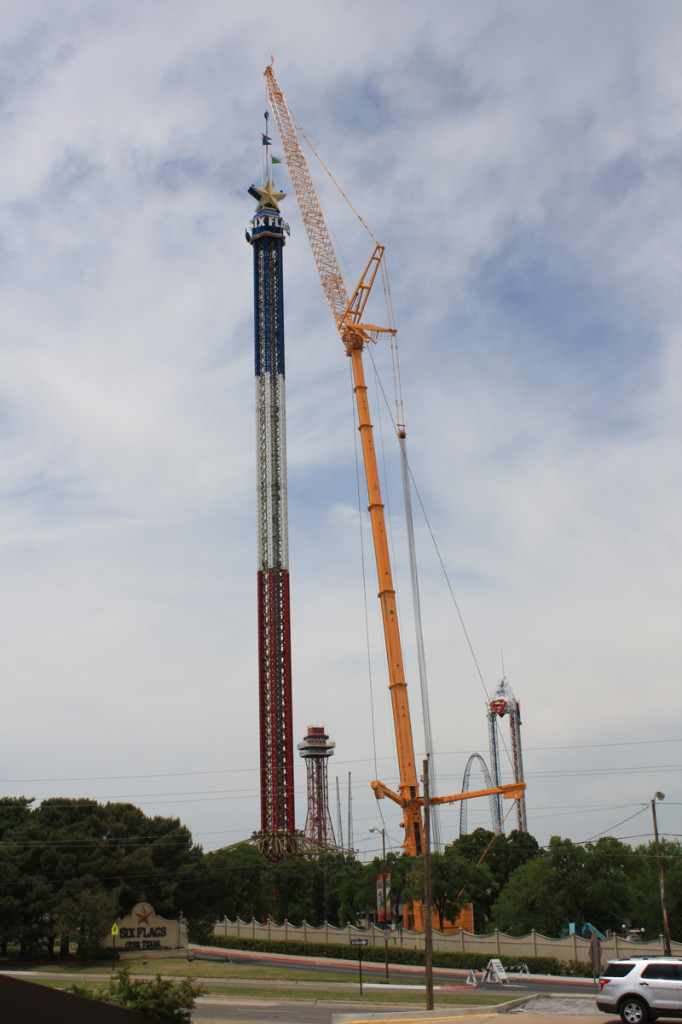 Photos Amusement Today
Renovations, new amenities, attractions and experiences coming to all Great Wolf Lodge resorts in 2013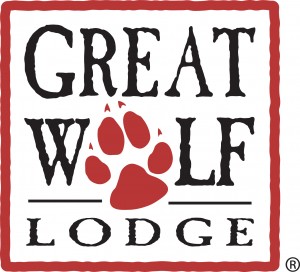 MADISON, Wis. — Just in time for summer vacation planning, Great Wolf Resorts, Inc., is adding more new attractions and guest experiences to its indoor waterpark resorts than ever before. With this multimillion dollar investment, guests visiting any of the 11 Great Wolf Lodge properties this year will discover something new, from water slides and dining, to shopping and interactive attractions.
"We are focused on providing fun-filled experiences for the entire family in the waterpark and throughout the entire resort," said Tim Black, chief operating officer, Great Wolf Resorts. "This year our guests will find something new at each of our properties. Our goal is to create memorable vacations for guests of all ages and these brand-wide additions are great examples of how we do just that."
Traverse City, Mich. will offer a brand new way to get wet. The River Canyon Run takes parties of three to four people at a time sliding and winding down a long indoor tunnel that stretches outside the resort and then back in, culminating in a final splash.
Ten Paw Alley bowling is coming to Traverse City, complete with balls that are perfect for little hands. The six-lane alley, with a "no rental shoes allowed" policy will soon debut at the resort. The resort is also expanding Scooops Kid Spa, where young girls can enjoy even more ice cream-themed manicure and pedicure services in the sweet place that is all their own.
The Howl at the Moon Glow Golf experience, is expanding to Grand Mound, Wash. and Mason, Ohio in May. Families will putt their way through a forest filled with woodland creatures, glowing golf balls and howls of delight.
The Great Wolf Kids Store will open at the resorts in Grand Mound, Wash.; Mason, Ohio; Williamsburg, Va; Concord, N.C.; and the Pocono Mountains, Pa. in May. The shopping experience will feature "Creation Stations" so children can stuff their own Great Wolf Kids character to take home. Guests will also be able to decorate "like me" shirts — one to wear and one to share with their new stuffed friend.
A new "Hungry as a Wolf" family-style dining option allows guests to pick up and go with a meal that's as focused on value as it is on taste at the resorts in Grand Mound, Wash., Grapevine, Texas and Concord, N.C. The Great Wolf Lodge in Grapevine, Texas, features a the brand new outdoor Grill that offers an All-American bar and grill dining experience, overlooking the outdoor pool – but comfortably in the shade.
Breakfast from Dunkin' Donuts will soon join the Lodges in Concord, N.C., Williamsburg, Va. and Traverse City, Mich. The Lodge in Grand Mound, Wash. will debut the Wake up with Wiley (and Friends) character breakfast buffet. The new dining experience will bring the Great Wolf Lodge characters together each morning for a breakfast that is as delicious as it is fun.
The resorts in the Pocono Mountains, Pa., Williamsburg, Va., and Traverse City, Mich., will receive the exclusive new Great Wolf Lodge Cabin Comfort Collection mattresses, new sleeper sofas and carpet in all of the guest suites. There are 3,000 new televisions that will be added across the brand along with energy-saving automatic thermostats in guest suites. These are all just a few examples of how Great Wolf Lodge continues to keep its resorts modern, inviting and comfortable.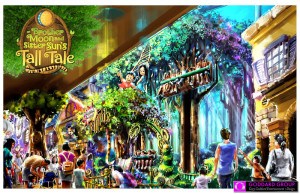 SEOUL, Korea—Lotte World's aggressive expansion continues as the park announced its newest addition, a family drop ride called "Brother Moon & Sister Sun's Tall Tale," to be designed by Hollywood entertainment design firm the Goddard Group. Hardware for the new attraction is being provided by Utah-based S&S~Sansei. The ride is slated to take its first riders in early May.
Based upon a popular Korean fairy tale in which a brother and sister are chased into the sky by a ferocious tiger, riders will experience firsthand the story's climactic moments as they are dangled and dropped just inches away from the tiger's reach.
"Tall Tale gives us the chance to let guests step into the world of a beloved local fairy tale, much in the same way we were able to bring the world of the friendly Korean ogres to life in our Underland project," said Taylor Jeffs, director of design for the Goddard Group. He adds "In an age where the whole world is online, immersing guests in fully-realized fantasy worlds and stories is the one thing the theme park medium can do better than any other."
To create the unique world of "Tall Tale," the Goddard Group relied on the talents of longtime collaborators Christopher Smith and Phil Mendez, both formerly designers at Walt Disney Imagineering. There, the two men helped to create some of the most beloved attractions and characters found at Disney's theme parks.
Sang Han, attraction producer for Lotte World, says of the new ride "Like our other recent attractions, Brother Moon & Sister Sun's Tall Tale will take immersive storytelling to levels never before seen in Korea. As guests return to Lotte World for our 25th Anniversary in 2014, we know they'll be thrilled with the incredible arsenal of new top-quality experiences we've created for them."
The popular South Korean theme park has recently enjoyed some of its highest attendance since it opened in 1989, and in turn has been rolling out a number of new attractions in the last few months including the Jumping Fish family ride, "Do You Speak Beluga?" interactive theater, as well as an entirely-new themed zone called "Underland."

GARDENA, Calif. — Millennium Elastomers (ME) is pleased to announce Walter Bowser as Vice President of Amusement Products. Bowser has long history in the amusement industry working for Six Flags in various capacities for 21 years.
Millennium Elastomers is the one of the largest urethane processors in North America with facilities strategically located across the United States. Over the last 50 years Millennium has built their reputation on quality and innovation, processing millions of parts for companies like Toyota, Crown Forklift, Raymond, Disney, Cedar Fair, John Deere and Caterpillar. The company utilizes state of the art Baule and Max machines and partners with top chemical suppliers like Chemtura and Bayer Chemicals.
Since the beginning, Millennium Elastomers' strategy has been to grow the business one customer at a time — one wheel at a time. The mantra has been continuous improvement and the goal has been excellence that customers can count on order after order.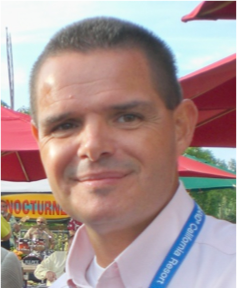 The company's mission is to provide customers with an experienced and competitive solution either turnkey or scope specific. In a world where labor and material costs are increasing, its knowledgeable innovative team can help plan, organize and execute projects in a cost effective and timely manner. The team can be integrated from the beginning or step in at any time to provide a value added solution.
Walter Bowser can be reached at walter.bowser@melastomers.com, or toll Free at 800-421-1180.

WEST, Texas — Following the massive April 17 explosion in West, Texas that has left one-fifth of the rural town in ruin, David Teel, president & CEO of the Texas Travel Industry Association (TTIA) is urging all of the state's tourist attractions, amusement, theme and waterparks to come together to aid in the relief efforts.
A statement released by TTIA and David Teel said:
"As you are aware, the small town of West, Texas, (20 miles north of Waco) was devastated the evening of April 17, with an explosion at an agriculture fertilizer storage facility located in that town. Our thoughts and prayers go out to all the folks in West and the surrounding communities, especially the first responders and those with family in the immediate blast area. We are also thinking about our friends at WestFest, a long-time member of TTIA.
We have compiled a list of ways in which you (our members) can help, if you or your facility are so moved.
Donate blood and make sure to you tell your blood center that the blood is for the victims of the West, Texas explosion. If you are in the Waco area, Carter Blood Center in Waco will be taking blood donations at 9 a.m.
Donate to the Texas Tourism Foundation and we will ensure the money is given to the disaster relief/victims fund set up by local businesses. Please put West Texas Explosion in the Donor Comments box. Visit TTIA.org to donate.
Donate directly to the victims through Point West Bank, 200 West Oak St., West, Texas 76691. Make sure to indicate the donation is for the victims of this explosion.
Donate to the American Red Cross — Heart of Texas Chapter by visiting this link.
The Salvation Army is responding to the area with four emergency disaster kitchens. Workers are distributing food and water to victims and emergency responders.
Donations may be made at salvationarmydfw.org
We have been advised by the Texas Department of Public Safety (DPS) that the town of West is overflowing with help at this time and the Mayor of West has requested that no one else come to the small community at this time.
Again, our thoughts and prayers are with the community of West and those affected by the explosion at the fertilizer plant Wednesday evening."
The Texas Rangers MLB baseball club has already announced numerous relief efforts (including a Sunday blood drive) will be going on throughout this weekend's home stand against the Seattle Mariners. Visit TexasRangers.com for more information.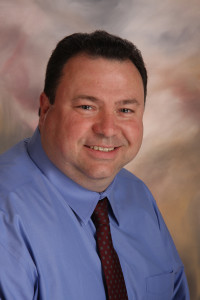 JACKSONVILLE, Fla — John Stegall, eleven-year veteran technical services manager at Sally Corporation, has been promoted to the position of technical services director for the dark ride and animatronics Design/build company. In his new position, he will play a greater role in the design and specification of Sally projects, assuming responsibility for laying out ride infrastructure requirements, and procurement of all control, audio, lighting, special effects and interactive devices, in addition to managing the in-house electronics production team.
Stegall has an extensive technical and supervisory background. Prior to joining Sally Corp., he served in the U.S. Navy as a technical manager and supervisor in support of aircraft carrier USS Roosevelt and air wing electronics operations, retiring as a chief petty officer.
"John has done a fine job leading the department over the years," says Sally C.E.O. John Wood. "With the departure of our previous technical director, he and his team have absorbed new responsibilities, handling the tasks with outstanding professionalism."