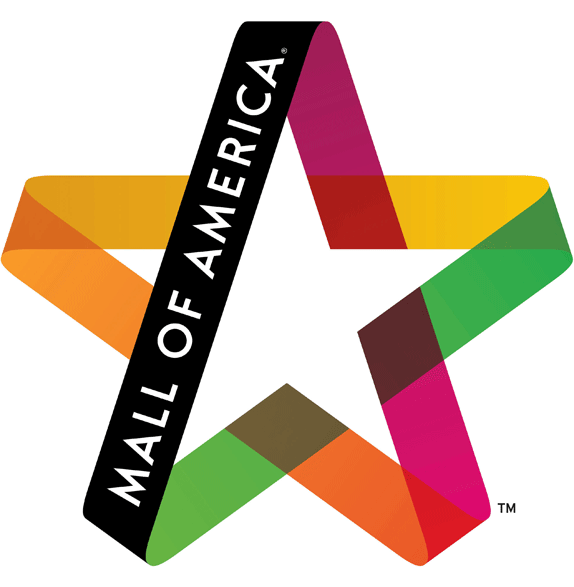 BLOOMINGTON, Minn. — Mall of America, the nation's largest retail and entertainment destination, Mortenson, a U.S.-based construction and development services company, Hotel Development LLC, an enterprise of the Shakopee Mdewakanton Sioux Community, and the City of Bloomington, Minn. celebrated the beginning of a $325 million expansion project during a groundbreaking event on March 18.
The expansion will include a 342-room JW Marriott hotel, office tower, high-end retailers, new dining options, a tourist welcome center and large event space. An extension of the Mall on all three levels on the north side, it is the most significant construction project at the property since opening in 1992.
"This is a major milestone for Mall of America," said Paul Ghermezian, chief operating officer for Triple Five Worldwide. "For more than 20 years, it has been our dream to increase the size of the Mall, firmly establishing it as a world renowned attraction. Today, I couldn't be more pleased to say that dream is becoming a reality."
The JW Marriott located at Mall of America is a ground-up, 14-story, 342-room hotel with direct access to the Mall. The hotel will be owned by Hotel Development LLC and will be managed by Marriott International. It includes a full-service restaurant and bar, grand lobby with a lobby bar, fitness center, pool, and extensive meeting space that includes a grand ballroom. It also will offer an executive lounge and underground parking.
"It is important to us to make investments that will help our Community and this region grow and prosper," said Shakopee Mdewakanton Sioux Community Chairman Charlie Vig. "This is a good investment in an important and healthy sector of Minnesota's economy, and it will bring jobs to many people who need them, including those in the Native American community."
When people think of Mall of America they often gravitate to the wide-array of retail offerings. The expansion project will build on those expectations adding more than 50 retailers which will complement the unique mix of current retailers at Mall of America.
"Mall of America is an iconic retail and entertainment destination known around the world," said Tom Lander, vice president at Mortenson Development. "We are pleased to be the development and construction partner for this important expansion and once again work with the Mall as it continues to focus on delivering a world-class experience here in Minnesota."
A 180,000 square-foot Class-A office complex is also a part of the expansion plan. It will be home to a mix of national and international business tenants that will be located atop a new multi-level parking garage, providing direct access to the Mall. It also is located near MSP International Airport and Light Rail Transit.
"Mall of America has been an industry leader and top destination for years," said Kurt Hagen, senior vice president of Triple Five Worldwide/Mall of America. "We have accomplished this by continuously reinventing ourselves, always providing new and relevant retail and attraction options. With more than 40 million visitors annually this expansion will allow us to offer guests even more world-class lodging, dining and shopping. The project would not be possible without our great partners – the Shakopee Mdewakanton Sioux Community, Mortenson, the City of Bloomington and so many others."
The expansion is expected to generate 1,000 construction jobs and 2,500 permanent jobs from ongoing retail, hotel and office operations. Construction has begun and anticipated completion is scheduled for fall 2015.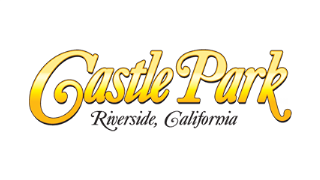 RIVERSIDE, Calif. — While employees and guests alike will be wearing onesie pajamas, there will be no sleeping on the job at Castle Park on Saturday, March 29th. Castle Park hopes to set the Guinness World Record for the "Largest Gathering of People Wearing One Piece Pajamas" with Duke's Pajama Party. Currently, the record to beat is 752 standing participants clothed in onesie pajamas set by Henry Allen Onesie Angels (UK) at Stadium MK in Milton Keynes, Buckinghamshire UK in November 2013.
Castle Park will offer admission into the park, unlimited rides and mini-golf, entrance to the Pajama Party, and a ticket for the raffle to those who pay the $9.99 admission fee and wear their onesie pajamas. The raffle is planned to take place at 4:00 p.m., and prizes will include ride passes, 90-day passes, and a family four-pack of season passes to Castle Park.
Duke's Pajama Party is not only an attempt to break a World Record, but is an attempt to make a difference by supporting the non-profit charity, the "Pajama Program." The Pajama Program provides new sleepwear and nurturing books for children in need, many of whom are awaiting adoption. For every pair of new pajamas donated, Castle Park will give the guest one free ticket to return to the park. Jale Beliveau, Director of the Pajama Program says, "When donating pajamas, please remember that pajama donations should be new, and a complete set (top and bottom), and please remember the teenagers, too."
Radio stations, KFROG, KOLA and KGGI will be at the park to help take donations, as well as ensure good and fun entertainment for attendees. KFROG and KOLA have teamed up to assist the front gate from 11:00 a.m.-4:00 p.m., taking Pajama Program donations in exchange for free park tickets. KGGI will simultaneously be on the Dragon Tower Stage from 3:00 p.m. to 5:00 p.m., where they will be announcing the pajama contest winners, raffle winners, and hosting the official count of guests wearing onesie pajamas.
Web Undies has partnered with Duke's Pajama Party, at Castle Park, to offer a discount on pajamas for those who will be participating or donating. A 15% discount on all footies will be available via www.webundies.com with the promotional code: CastlePark2014.
For contact April Irish at (951)785-3031.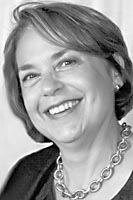 ALTOONA, Pa. — Cynthia L. (DelGrosso) Gardella passed away at UPMC Altoona on March 15, 2014. She was 65.
Born in Altoona, she was the daughter of the late Ferdinand and Mafalda (Pulcino) DelGrosso. She married Peter J. Gardella Jr. on Oct. 24, 1971. She was a graduate of Bishop Guilfoyle High School and the University of Pittsburgh, and a member of St. Joseph Catholic Church, Bellwood, Pa.
Cynthia retired from sales and operations at DelGrosso's Amusement Park and Marianna Foods. She was also an active member on the Board of Directors for DelGrosso Co.
Cynthia taught secondary Spanish at St. Joseph by the Sea, Staten Island, N.Y., and at Bishop Guilfoyle High School. She was a member of the Italian Heritage Society and enjoyed entertaining, cooking and traveling.
Surviving are her husband of 42 years, a daughter, two sons and step-daughter as well as two sisters, four brothers and their families.
A funeral Mass will be celebrated at 10 a.m. Wednesday, March 19, 2014, at St. Joseph Catholic Church, 623 E. Third St., Bellwood, Pa., by the Rev. David Roesch. Committal will be at Calvary Mausoleum.
Arrangements are by The Santella Funeral Home. In lieu of flowers, contributions may be given to Bishop Guilfoyle Catholic High School, 2400 E. Pleasant Valley Blvd., Altoona, Pa 16602.
ORLANDO, Fla. — Officials at Universal Orlando Resort recently revealed never-before-seen details of the Hogwarts Express train ride, one of the most memorable and exciting experiences from the Harry Potter series that will come to life in Florida this summer.
Guests will be able to experience what the film's characters did as they were transported from the Muggle world in London to the wizarding world by passing through the brick wall at King's Cross Station to arrive at Platform 9 ¾. The Hogwarts Express train will pull into the station with billowing steam and authentic. Then, sitting in one of the train's cabins, they will commence their journey to Hogsmeade station located in Universal's Islands of Adventure.
Guests will be able to look out their windows as an incredibly authentic and magical adventure unfolds before them. They'll see Hagrid come alongside the train on his flying motorbike, Buckbeak the Hippogriff swoop gracefully over the black lake, the Weasley twins on brooms and up to their usual antics, the Knight Bus swerving through London traffic – and other special moments and surprises.
The Hogwarts Express experience will debut as part of The Wizarding World of Harry Potter – Diagon Alley – the all-new themed land opening this summer. The train will connect the new land in Universal Studios Florida with The Wizarding World of Harry Potter – Hogsmeade in Islands of Adventure – allowing guests with park-to-park admission to enjoy a real journey aboard the iconic locomotive.
The Hogwarts Express experience combines powerful storytelling, live special effects, lifelike animation and state-of-the-art technology to take riders on the journey of a lifetime. Guests will enjoy two completely different experiences depending on whether they're traveling to Hogsmeade or London.
Universal's Creative team has been working closely with Warner Bros., Stuart Craig and the production team from the Harry Potter films to create a sensational Hogwarts Express experience that the entire family can enjoy. The Creative team has gone to great lengths to ensure the experience is true to the books and films. Everything about the train is authentic – from the paint and the materials used to build it.
For more information about the Hogwarts Express – including a new video that features a first-look at the ride experience – and The Wizarding World of Harry Potter, visit www.universalorlando.com/harrypotter.
— Scott Rutherford
Landmark Alabama attraction to be owned and operated by renowned industry veterans
Birmingham, Ala. — The Koch family has acquired Alabama's Splash Adventure Waterpark and will re-open the park for the 2014 summer season. Dan Koch, who led the acquisition, is bringing his family's seven decades of experience in the amusement and water park industry to his new home in Alabama.
"I am thrilled to be living and working in this community," said Dan Koch. "Our family wants Alabama's Splash Adventure Waterpark to be the number one choice for family fun and family memories for generations to come."
Koch Parks, Inc. has purchased the water park with 89 acres of land, which will aid in future expansion. General Attractions, LLC, the park's previous owner, will retain 150 acres surrounding the park for future development.
Kent Lemasters, President of General Attractions, LLC said, "We are pleased that the Koch Family are the new owners of Splash Adventure. We feel very confident that because of their very high reputation and experience of over 75 years in the amusement park industry, that they will continue to take the park forward to new, high levels of achievement for the benefit of the entire area including those who visit the park and the surrounding communities and we wish them every success."
The Koch family has a reputation for superior customer service and will operate the park with a special focus on providing safe, family fun for all ages. New attractions include five new rides for kids including a Wacky Worm Coaster, Rio Grande Train, Junior Bumper Boats, Mini Helicopters, and Vintage Boats. A new Laser Maze Challenge will also be added for heart-pounding family fun as well as games to entertain the younger family members. All guests will enjoy free parking, free sunscreen, free access to inner tubes and free in-park WiFi. Additional expansion plans for Alabama's Splash Adventure Waterpark are currently being developed. The park will re-open for weekend operations beginning May 17th.
RICHMOND, B.C., Canada — WhiteWater West Industries has announced the acquisition of WaveLoch's innovative, award winning line of products including FlowRider, FlowBarrel, FlowCurl, FlowRider Wave-in-a Box, and WaveOz. Previously, WhiteWater had been the exclusive worldwide licensee of WaveLoch's FlowRider business. This marks the third major acquisition in the past two years for WhiteWater.
Wave Loch founder, Tom Lochtefeld will continue to market the WaveHouse and work on his surf pool business. Aquatic Development Group will continue to be the exclusive marketer and manufacturer of the FlowRider product line in the U.S. and eastern Canadian market.
In making the announcement, WhiteWater President & CEO Geoff Chutter noted, "We are not only adding another original product to the WhiteWater portfolio but also adding the creative talents of another original waterpark pioneer to the family."
WhiteWater's goal is not just about creating a collection of great products, but forming an invaluable team of people with amazing talent and skills.
"We are tremendously excited about the momentum this addition brings to WhiteWater's innovative group of companies," said WhiteWater's Marshall Myrman who will head the FlowRider and Waves business unit. "Keep your eyes on the horizon," he said, "because the best flowboarding is yet to come!"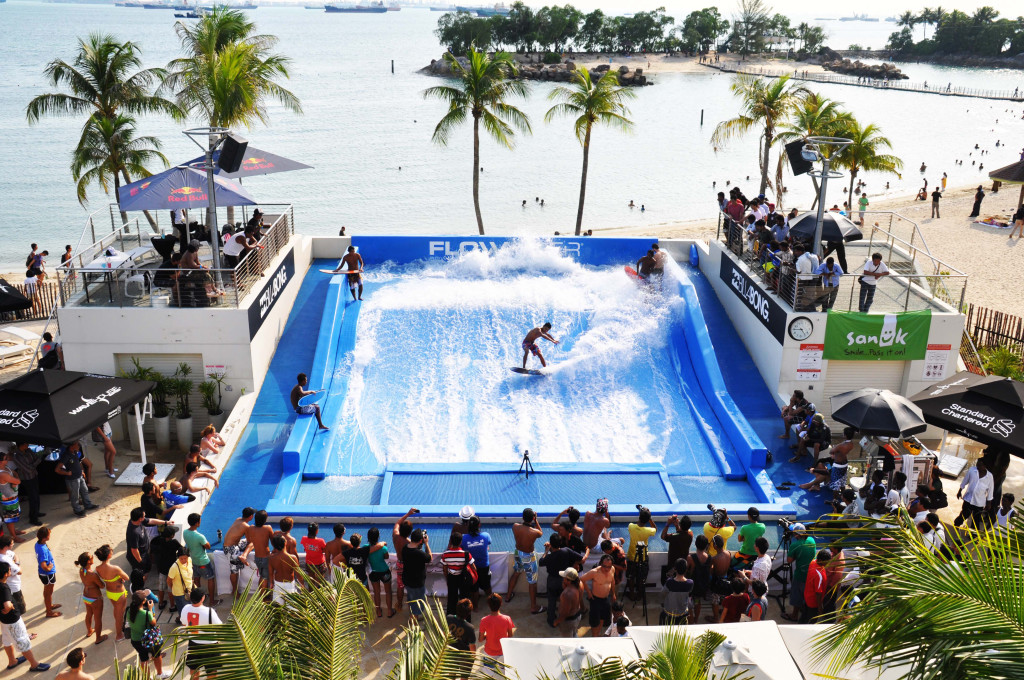 MASON, Ohio — In this photo, Mark Wagers from Baynum Painting Inc., paints a section of track orange on the Bat roller coaster Friday at Kings Island. The ride located in the park's Action Zone area carries riders through hilly wooded terrain suspended below 2,352 feet of track. The Bat, formerly known to park visitors as Flight Deck, will be operational when Kings Island opens for the 2014 season Friday, April 18.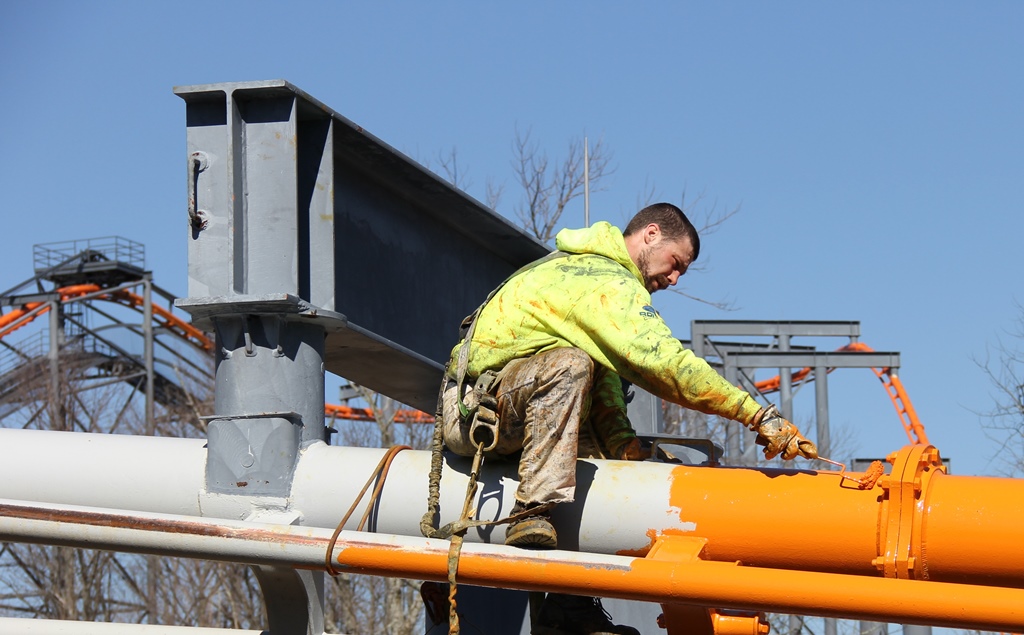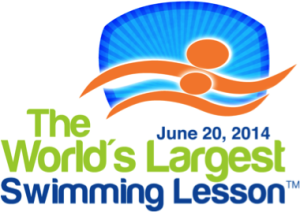 Overland Park, Kan. — On Friday, June 20th, 2014, Team WLSL will usher in the first official day of summer as they attempt to set a fifth Guinness World Record for the largest simultaneous swimming lesson ever conducted. The international team, made up primarily of kids, is coming together to prevent childhood drowning by participating in a global swim lesson to spread the vital message Swimming Lessons Save Lives.
Team WLSL holds the current Guinness World Record for the largest simultaneous swimming lesson, which stands at 32,450 participants hosted by 432 facilities in 13 countries. The 2013 record saw a 30 percent increase over the previous year's record of 24,873 and generated more than 50 million media impressions.
Tragically, drowning remains the leading cause of unintended, injury related death for children ages 1-5, and the second leading cause for children under 14. Research shows participation in formal swimming lessons can reduce the risk of drowning by 88% among children aged 1 to 4, yet many kids do not receive formal swimming or water safety training.
The World Waterpark Association supports Team WLSL in their mission and encourages waterparks and aquatic facilities to join the effort by registering as an official WLSL Host Location or volunteering for the 2014 event. More information and registration is available at www.wlsl.org.
About The World's Largest Swimming Lesson
The World's Largest Swimming Lesson was created as a platform to help aquatic facilities and the many different regional, national and international water safety organizations work together to communicate the fundamental importance of teaching children to swim. Visit www.wlsl.org to learn more.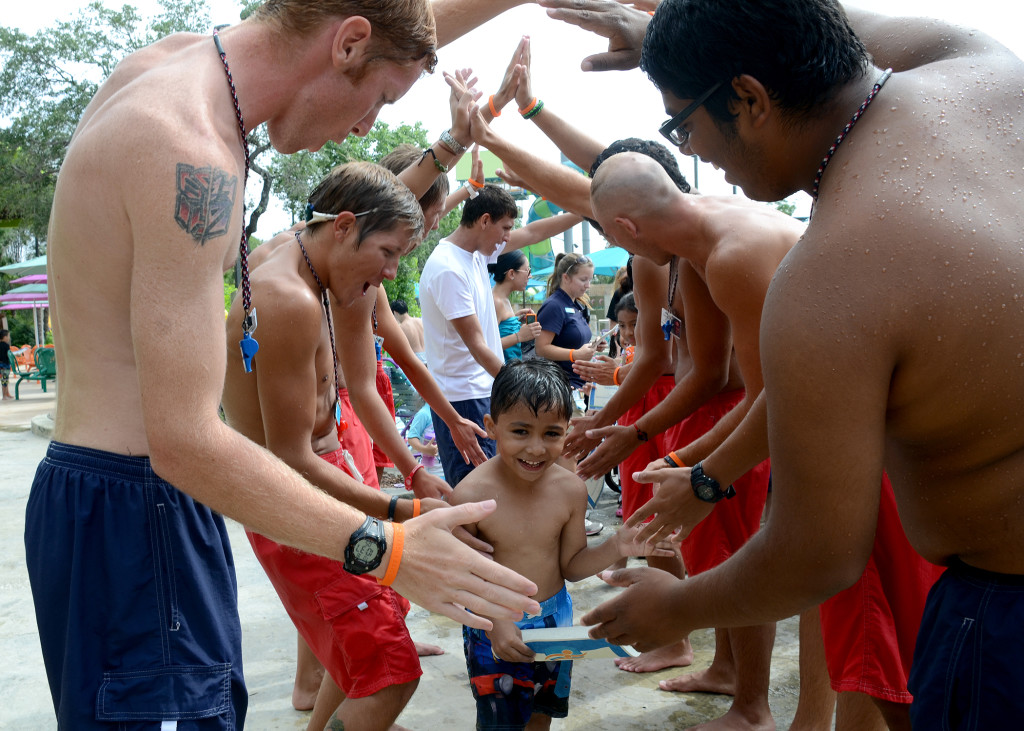 Hershey, Pa. — As a result of the upcoming storm predicted for the Mid-Atlantic region early next week, the 79th annual Pennsylvania Amusement Parks Association meeting set for March 3–4, has been postponed until March 10–11. It will be held at the Hershey Lodge and Convention Center, Hershey, Pa. The PAPA organization is assuming that everyone who previously registered for the original date will be attending the rescheduled date. The Hershey Lodge has moved the block of rooms that were reserved for attendees to another part of the resort. Participants should reconfirm with the Lodge. For more information, participants can call the PAPA at: 800-ITS4FUN x120.
— B. Derek Shaw
SAVANNAH, Ga. — Core Cashless continues it's recent success by partnering up with North Carolina based BPR Properties to provide a variety of cashless solutions for the brand new Pooler Water Park, located in Savannah, Ga.
Core reps met with BPR at the World Waterpark Association Trade Show and Symposium in 2013 to discuss the specific needs for the new facility. Pooler Water Park will feature four water slides, a wave pool, and a lazy river for guests to enjoy. Core will be equipping the park with handheld and stand-alone barcode scanners with integrated turnstiles for access control. In addition, Core will configure custom online sales portals for Pooler that will let guests go online and purchase their admissions. Lastly, Core partner Smarte Carte will be providing the co-developed Locker Link system which integrates seamlessly with Core software. Locker Link lets guests rent all-day lockers for their belongings and access them easily using a waterproof wristband.
Pooler waterpark will be managed by Innovative Attraction Management LLC. The park is looking to open in May 2014.