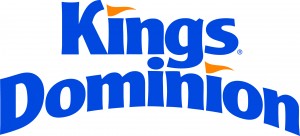 DOSWELL, VA. — Kings Dominion is the perfect place to celebrate America's birthday! Starting on Tuesday, July 3rd and continuing until Wednesday, July 4th, the park will host Military Days, honoring our military heroes who serve and protect our country. The holiday activities will include a moment of silence each day, a 15-minute July 4th firework display set to patriotic music that will light up the night sky and a bagpipe soloist, among other events.
On July 3rd and 4th, Kings Dominion will offer free park admission to any active, inactive or retired United States Service men and women who show a valid military ID card. Family members of service men and women will receive a discounted admission price to the park on those days.
The fun lights up at night with two exciting spectacular's, including Snoopy's Starlight Spectacular at dusk, along with one of the region's largest firework shows, starting at 10:00 p.m. on Wednesday, July 4th. Kings Dominion will blast off more than 1900 shells into the night sky, during a 15-minute long firework spectacular.
---
Comments are closed.
---