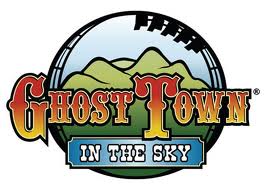 North Carolina's Ghost Town in the Sky has a new owner who has stepped up to make sure the beleaguered mountain top theme park is returned to its former glory.
Alaska Presley was there to help the Maggie Valley amusement park get started more than 50 years ago. But over recent years, the park fell on hard times, went bankrupt, and has fallen into disrepair. Presley says she's purchased Ghost Town's bank notes and assets and wants to get it back up and running to help the people and businesses of Maggie Valley . Ghost Town goes up for public auction on February 10 at the Haywood County courthouse. Alaska Presley says that's a legal procedure and when it's over…Ghost Town will formally belong to her. She says she hopes to have part of the park open by the end of this coming season.
---
Comments are closed.
---